The Club Players' Association (CPA) has welcomed the establishment of the GAA's new Fixtures Calendar Review Task Force.
The new group has been established by GAA President John Horan and it's make-up was announced over the weekend.
The CPA, which was established in 2016 in the face of growing unrest at grassroots level over the way club fixtures were being squeezed around the inter-county calendar, is represented on Horan's taskforce.
"The fact that we have a highly experienced group established and a firm time frame in place means that GAA club players across the country know that their concerns are being taken seriously," they said in a statement.
"All players will observe the task force outcomes with great interest. The task force has both an onerous job and an unprecedented opportunity to accomplish real change.
"After engaging in extensive discussion and lobbying the CPA is encouraged that this is now a priority for GAA management, as evidenced by the calibre and integrity of the people who are tasked with reviewing the calendar."
The eleven-man task force is chaired by Eddie O'Sullivan from Croke Park's management committee. Michael Higgins represents the CPA, with the first meeting due to take place this week.
Their recommendations are expected before the end of the year with a vote on them at GAA Annual Congress 2020.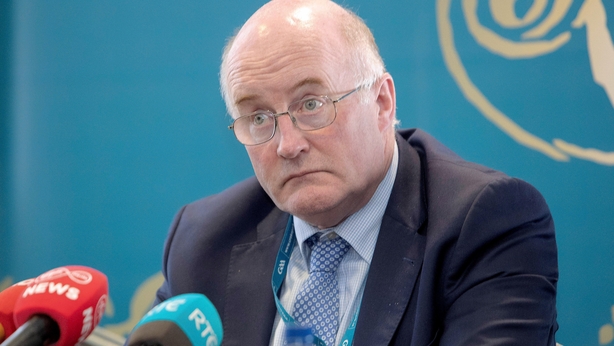 The CPA's statement continued: "The task force members are eleven experienced GAA members who are deeply involved in their own clubs and embedded in our Association. This should give grounds for optimism that the fixtures calendar is being addressed, root and branch and from the bottom up.
"Every GAA player is a club player first and foremost and they deserve a meaningful programme of fixtures to play the games they love.
"The CPA has undertaken a significant volume of work on fixture analysis and in modelling calendar options. This material has all already been supplied to the office of An Uachtarán in 2018 and we stand ready to provide other information and support as required to aid the process.
"We wish the task force, including our own representative Michael Higgins, every success in their work."
Fixtures Calendar Review Task Force:
Eddie O'Sullivan (Chair) Member GAA Management COmmitee, former club chair St Sylvester's GAA, Dublin
Micheal Martin (Wexford) Chair GAA National Fixtures Analysts Committee
Kevin O'Donovan (Cork), CEO Cork GAA
Stephen Barker (Derry), Ulster GAA CCC
John Costello (Dublin), CEO Dublin GAA
John Prenty (Mayo), Secretary Connacht Council GAA
Michael Higgins (Galway) CPA Representative
Ronan Sheehan (Down) GPA Representative
Michael Hyland (Galway) Chair GAA Higher Education Committee
Seamus Woods (Down) Chair GAA Post Primary Schools' Committee
Conor O'Donoghue (Meath) County Minor team manager