Armagh GAA have issued a statement confirming that midfielder Jarlath Óg Burns was taken to hospital in the wake of Sunday's Ulster semi-final replay defeat to Cavan.
Burns was taken off in extra-time in the drawn game looking groggy amid suggestions that he was suffering from concussion - a suggestion denied after the game by team management.
He played nearly the full 70 minutes of the replay defeat, coming off the pitch before the end and he was taken to hospital post match, and he has since been released.
"We can confirm that following yesterday's game Jarly Og Burns was taken to hospital," said a statement released by Armagh on social media.
"He was discharged shortly after arrival and returned home last night. Our experienced medical team will continue to assess and monitor Jarly Og".
It has been reported that Burns, son of 1999 Ulster title winning captain Jarlath senior, was hospitalised due to concussion symptoms. The statement makes no mention of this, though Oisin McConville says the player was suffering from exhaustion and dehydration.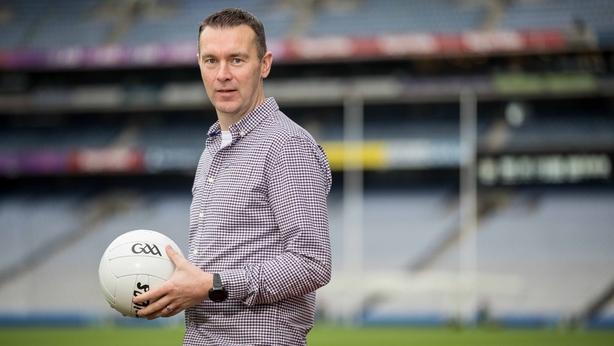 "The first game it was alleged or suspected concussion and they went through the protocols – if in doubt, sit it out and that's what Armagh did," said 2002 All-Ireland winner McConville, who played with Jarlath senior and whose nephew Rian O'Neill is in the current Armagh team.
"Yesterday was nothing to do with concussion, he was dehydrated, he was exhausted, he was on a drip in the dressing room and he was taken to hospital as a precautionary measure. I believe he's doing fine. As far as concussion is concerned, the two incidents weren't related in any way."
Concussion is a hot topic in sport at the moment and the GAA has its own protocols around such brain injuries.
They state that an adult player shouldn't return to play for at least seven days following diagnosis, it's two weeks up to the age of 18. They also advise a gradual return to play (GRTP)
The GAA' protocol also states: "Players must receive written medical clearance (from a doctor) and present to the person in charge of the team before returning to full contact training."
Following defeat Armagh were paired with Monaghan in the second round of All-Ireland qualifiers to be played on the weekend of June 23.
Burns has enjoyed a great season so far, helping St Mary's to the Sigerson Cup final and scoring a brilliant goal in the drawn game with Cavan.