Waterford haven't won a championship game in almost two years, stretching back to the 2017 All-Ireland semi-final win over 14-man Cork.
Since then, they've played seven, drawn one and lost six. Last year they put up a few brave fights despite a chronic injury list and the lack of a serviceable home venue to host matches, forcing them on the road every time.
This year, with a Walsh Park given a good lick of paint, they have had home advantage twice, but it's nothing they have enjoyed. Three defeats from three, the margin of defeat getting bigger each time and now averaging 13 points per game while the level of performance has dipped alarmingly.
"They seemed to be shorn of confidence in terms of the whole approach" - Derek McGrath
For the second season in-a-row Waterford are out of the Munster Senior Hurling Championship with a round of games to spare. So what has gone wrong? And where do they go from here?
It's worth noting that Waterford, while a hot-bed of hurling, isn't one of the game's traditional powers.
Of the 13 counties that have won the Liam MacCarthy Cup, only Kerry, London and Laois, with one apiece and none of them in the last 100 years, have won it fewer times than the Déise's two. At seven, their total number of All-Ireland final appearances (draws not included) is the joint-lowest of any county currently competing in the game's top tier.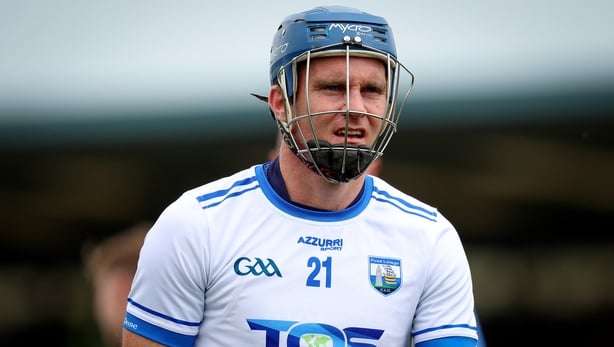 Their current period of consistent competitiveness started 21 years ago when Gerald McCarthy inspired them to what was then a rare Munster final appearance and a first All-Ireland semi-final appearance in 35 years.
With a population of just over 116,000 at the last census, Waterford is well inside the bottom half of the table on the island of Ireland and of the counties that have won a senior All-Ireland only Kilkenny, masters of making the most of the resources at their disposal, Laois and Offaly have smaller populations.
Waterford City is that rare thing in Ireland - a large urban area where the GAA has a stronghold, with clubs like Mount Sion, Ballygunner and De la Salle all winning Munster titles - but as a county they are still fighting a losing battle with the numbers game.
This is the first year since 1996 that Waterford has been able to host home championship games as Walsh Park was considered unsuitable and over the years the city centre ground was allowed to become rundown.
Only last year's enforced road-trips finally spurred the county board into action and they recently announced a €7m upgrade that will set them back around €1m of their own money.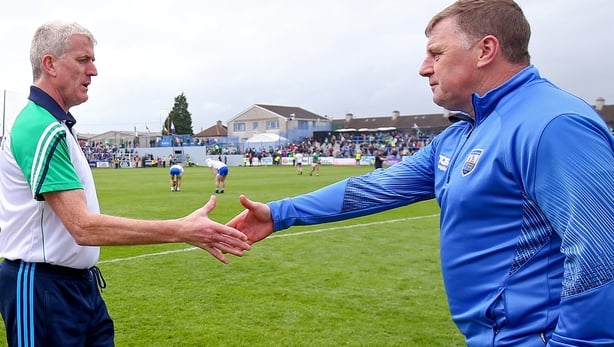 It's long overdue, but it will place a burden on a board that has struggled financially over the years.
Private funding of €35,000, as reported by the Munster Express, had to be used to pay for team expenses around the 2017 All-Ireland final and there must be fears that the redevelopment of Walsh Park will divert much-needed cash from the development of the games within the county bounds.
Onto the current Waterford group and in many respects the overachieved in making the final two years ago, a game, in truth, they rarely looked like taking away from Galway.
They started with seven past All Stars and a former Hurler of the Year in Austin Gleeson against All-Ireland champions Limerick on Sunday, a game that finished with a 20-point beating, and they have fine hurlers.
They haven't though got the squad depth their Munster opponents currently enjoy and under the new four-game, five-team system it will be hard for them to put together the run of results required to reach the All-Ireland series.
A good Allianz League campaign, which saw them reach the final, papered over the cracks and the self-belief and discipline have slumped in recent weeks. Tactically no answers were forthcoming from the touchline.
What's gone wrong with Waterford? #RTEgaa pic.twitter.com/f3IdE6VRYh

— The Sunday Game (@TheSundayGame) June 2, 2019
"They seemed to be shorn of confidence in terms of the whole approach," noted former manager Derek McGrath, speaking on RTÉ Radio 1's Marty Squad on Sunday.
"For the first 15 minutes (against Limerick) they were very impressive, I was saying to myself Waterford were right on it. Then after 15 minutes there seemed to be a lack of direction, lack of focus.
"Where are we in the overall scheme of things? Last year we went through a Munster campaign where we had no home venue, we had crippling injuries and we had the excuse of falling back on these things. This year we have nothing to fall back on."
In interview on the same show Limerick goalkeeper Nickie Quaid said he 'almost felt sorry' for the Waterford lads, in the second half. It's not often you hear an opponent say that.
These are troubling times for Déise hurling and there are no easy answers. If something isn't done though, they may slip back into the shadow world they occupied in hurling through most of the sixties, seventies, eighties and nineties.