When Seamus Callanan rattled his goal in the 40th minute on Sunday against Clare in Ennis, he became Tipperary's highest championship goal-scorer in history. "And there's the record," said Ger Canning in his TV commentary. "It's his 30th goal in championship, he now has one more than Lar Corbett." 
Callanan has made a habit of making and smashing records. Prior to Sunday's game, the brilliant statistician Leo McGough detailed how Callanan only needed to score four points against Clare to become the second highest scorer from play in championship history. 
By scoring 1-03, Callanan leapfrogged three storied legends – Christy Ring, Eddie Keher and Nicky Rackard – into second place behind Henry Shefflin.
With 30-101 (191 points) to his name from play, if Tipperary enjoy an extended run in this championship, and Callanan continues to find his range, then Shefflin's top spot on the leader-board is certainly within the 31-year-old's grasp.
Seamus Callanan breaks the Tipperary goalscoring record as he reacts to a Forde free coming off the post to give the visitors an eight-point lead - Watch highlights on @rte2 at 9:30pm. pic.twitter.com/MNbzFRiLhi

— The Sunday Game (@TheSundayGame) June 2, 2019
Callanan needs to score just 14 more points to equal Shefflin's total from play of 24-133 (205 points). Yet Callanan's scoring rate is even more impressive considering he has played 22 less championship matches than Shefflin, and that some of those games were substitute appearances. 
On the list of top ten highest scoring players from play in history, only Rackard has a higher average than Callanan. Rackard is also the only player on that list to have scored more goals from play than Callanan.
Joe Canning, who has scored 16-126 (174 points) from play, is the only current player capable of catching up with Callanan.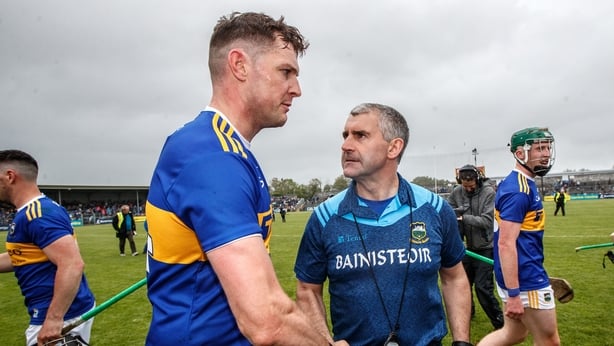 The triumph for Callanan is all the greater again considering that his career looked to be in crisis in the middle part of it. 
In his first eight championship matches, Callanan racked up a whopping 5-18, all of it from play, all of it from the half-forward line. And then, almost suddenly, Callanan's inter-county career became mired in a mediocrity unbecoming of his outrageous ability and potential. 
Everybody was beginning to doubt Callanan. After he was substituted in the 2010 qualifiers against Wexford, Callanan saw out just two of Tipperary's next 16 championship matches. He played 70 minutes in just two of them. In two other games, Callanan was an unused sub.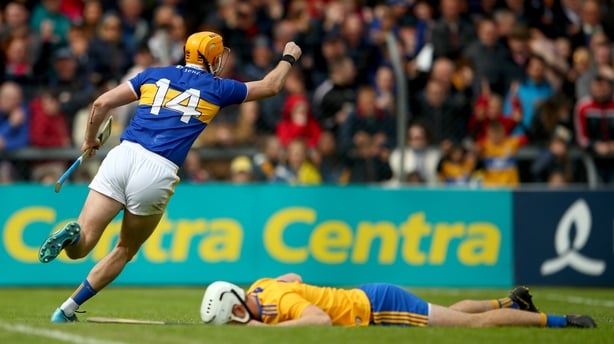 One of the lowest points was being hauled off scoreless at half-time in the 2011 All-Ireland final after making just two plays. By that stage, Callanan's inter-county career was stuck between the brilliant talent that everybody recognised and the poor performances that nobody could understand. 
Callanan's brilliance in the 2011 county final, when captaining Drom & Inch to their first county title, was decisive in a tight game. The six points he scored in the last quarter reaffirmed his superb talent but successive Tipperary managements, and Callanan himself, struggled to maximise that talent on the big stage. 
In the 2012 championship, Callanan's contribution was limited to just two substitute appearances for a total of 24 minutes. It was becoming a self-perpetuating pattern.
Eamon O'Shea had always believed deeply in Callanan's talent but even he struggled to justify that faith in 2013 when Callanan was taken off scoreless from play against Limerick before being dropped for the subsequent qualifier defeat to Kilkenny. 
Callanan had lost his confidence and his way but O'Shea was central to the rehabilitation of a genius. After that 2013 season, there were calls for a major clear-out of the squad.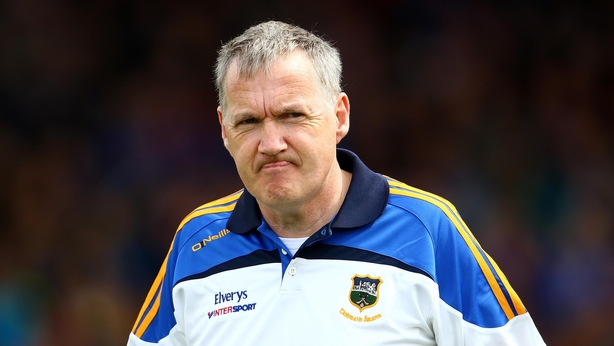 The mob wanted heads and Callanan was top of their list. O'Shea was approached by former players, and people close to the set-up, and advised to cut Callanan loose. They saw him as representative of all that was wrong with the team. 
Instead, O'Shea doubled his trust in his player and publicly declared a renewed faith in Callanan. Even when Tipp were struggling during that spring, Callanan's status remained intact and he handsomely repaid O'Shea's trust.
Handing Callanan the frees and the responsibility in 2014 was a crucial first step. He carried Tipperary to that year's league final and ended the campaign with 5-62, 4-17 from play, the top scorer in the competition by a distance.
Yet a month later, the mob got restless again. In the Munster semi-final against Limerick, Callanan scored 0-02 from play, and set up 1-02 but the scoring opportunities Callanan had missed were screaming louder than those numbers. From his 14 plays, Callanan was either blocked down or hooked five times.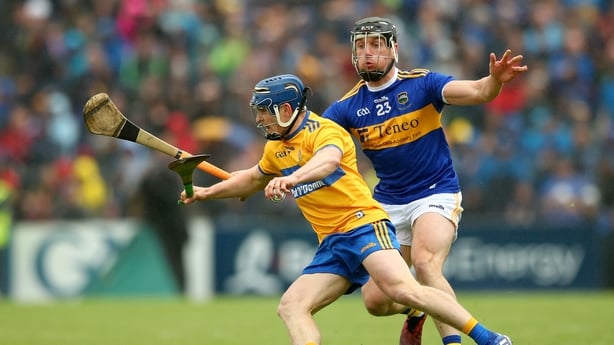 Some of those plays were clear scoring opportunities, which further sharpened the blades of those looking for a public execution. O'Shea could hear the racket but he just shrugged his shoulders and reinvested the same trust he had shown in Callanan throughout that season. By the end of the 2014 summer, Callanan had taken his scoring total for the season to 14-112 in 14 matches. 
Ever since, Callanan has more than reciprocated that trust. Runner up for Hurler-of-the-Year for three successive seasons between 2014-'16, his game reached its absolute peak in the 2016 All-Ireland final, when he scored nine points from play from just 11 plays. 
O'Shea had moved on by then but he and Callanan had a pre-championship match ritual throughout that summer. O'Shea's coach-player relationship with Callanan has always been about trying to see how far the player could take his excellence.
When they met that summer, they would talk through different scenarios, where Callanan would visualise certain outcomes. 
Prior to the Munster final, they met in the Gaelic Grounds. Before the All-Ireland semi-final against Galway, O'Shea and his son Donal hooked up with Callanan in Abbotstown. 
Tipperary manager Liam Sheedy speaks to @damien_omeara #RTEGAA pic.twitter.com/xPFg7aOAdS

— The Sunday Game (@TheSundayGame) June 2, 2019
When they met in Semple Stadium four days before the All-Ireland final, they did some walk-throughs on movement and positioning, on how, and where, Callanan might attack Kilkenny. Painting pictures, as O'Shea has always termed that process. 
They only hit ball for ten of the 40 minutes they were on the pitch. They discussed what Kilkenny were likely to do to counteract Callanan, and how his body language and leadership skills would dictate, and control, how the ball was delivered into him. And, after personally suffering for so long at the hands of Kilkenny, Callanan unleashed all that hurt that afternoon by slicing Kilkenny to shreds. 
The quality of ball delivered into the Tipperary attack was a factor in their struggles over the following two seasons.
Callanan filled his boots with 3-15 from play in the 2017 championship but 3-07 of that total came in a rout against Dublin, and his diluted numbers last summer, when hitting just 0-05 from play in four matches, gave some of the mob an opportunity to doubt Callanan again.
What most of them didn't know was that Callanan had been struggling with a back injury picked up in the county championship against Clonoulty-Rossmore in October 2017. He had shooting pain down his legs before having surgery on his back in February 2018, which left him unable to train for months afterwards.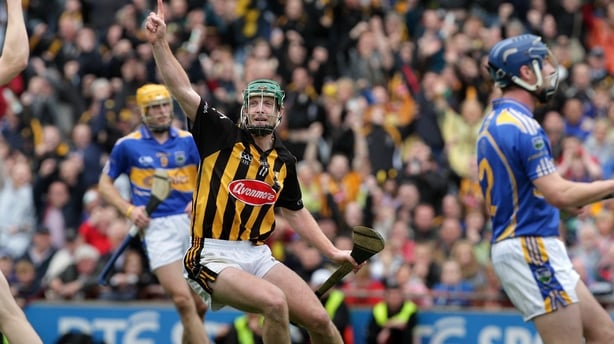 Callanan only got back close to full fitness when Tipperary's season was over. He was personally very disappointed but it merely increased his hunger and desire for 2019. 
Sheedy's return as manager also reinvigorated Tipperary. Having high-quality coaches like Tommy Dunne, Darragh Egan and O'Shea involved has made Tipp's hurling, style and game management far slicker. And the team has been clocking devastating totals.   
The Tipperary forward line are more tactically flexible and adaptable now, which means that Callanan doesn't have to take on most of the scoring burden at number 14. 
And yet his numbers have kept climbing. Despite the huge digits Tipperary have posted from play in three games, especially John McGrath (1-12) and John 'Bubbles' O'Dwyer (0-12), Callanan is still Tipperary's highest scorer from play. 
And before long, he will surely be the highest scorer from play in championship history.