Neil McManus has played in plenty of big games and enjoyed some major moments in Antrim and Cushendall jerseys, but the emotion of this win over Offaly caught him completely off guard.
On the field after the final whistle following a rollicking 3-23 to 4-18 win over the Faithful County in Tullamore he had to take a moment to compose himself and wipe a few tears from his eyes.
In the middle of joyous scenes enjoyed by team mates, management and the hardy band of supporters that followed their team south he stood alone to collect his thoughts, which stretch back over 15 seasons as an Antrim senior.
McManus has played in All-Ireland quarter-finals with the county and was on the Saffrons team that beat Dublin at Croke Park in the championship, while with his club Ruairí Óg he has played in a losing All-Ireland finals and semi-finals.
"It's hugely important for this group of players because outside myself the only person who had played in real knock-out championship was Conor McCann, and that was on his debut which is now seven years ago. He was injured today and couldn't play, our captain," said the 31-year-old, who celebrates his birthday today (June 2).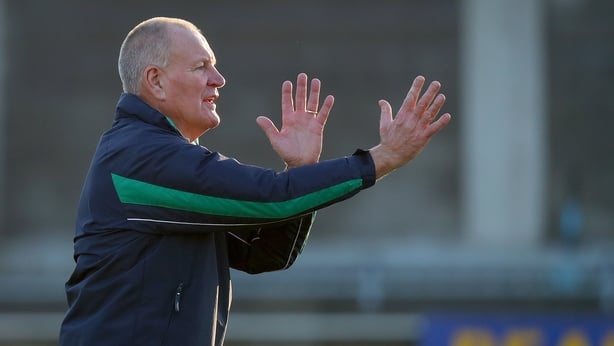 "A lot of our lads had never experienced that kind of atmosphere and we knew Offaly were going to come out with all their fans and everyone rowing in behind Joachim (Kelly, interim manager).
"Their lives were on the line here and we knew we were coming into a real cauldron and that will really build so much for our boys.
"When I think back to 2010 and beating Dublin in Croke Park, days like this a bit out of the spotlight mean a whole lot to our boys, particularly the young boys and this is a very young team so they'll remember this for a long, long time."
McManus, his shins reddened from battle, his fingers bloody and a vivid red welt coming up under his right eye, was part of the Cushendall team that lost the All-Ireland club semi-final to Galway's St Thomas' by a point at the start of the year.
At the same time his Antrim team mates were busting a gut. They may not have gotten promoted from Division 2A of the Allianz League, but they are now just one win away from the Joe McDonagh Cup final.
If they beat Westmeath in Dunloy they are in the decider. Win that and they are back up to the top tier Liam MacCarthy Cup for 2020.
"We work wile, wile (very, very) hard, wile, wile hard, for a long time in December, in January," he said, speaking to RTÉ Sport.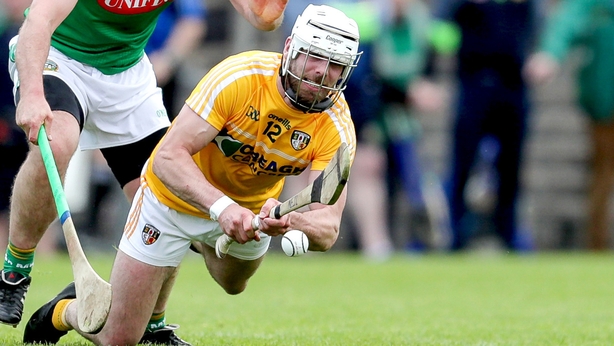 "When we were going on a club run the other lads were knocking their pan in and there are nine or ten of our club in the squad, so it was a lonely enough dressing-room there for a while when numbers were down early in the early.
"There's a huge amount of credit due to those 18, 20 players who put in that shift. This win is for them as much as anything else."
McManus has seen plenty of false dawns with Antrim hurling in the past decade and a half so while he was happy to drink in the happiness, relief even, on the field at O'Connor Park, he knows there's more work to do.
He said: "This win is massive for two reasons for us. One, to get a big win against a traditionally strong hurling county away from home because we've always been able to beat teams on our day at home.
"Secondly, it's a huge step towards the Joe McDonagh Cup final and that's what our aim is. We're not there yet, we have a massive game next weekend against Westmeath in Dunloy and they'll be absolutely gunning for that.
"We started this competition to get to the final and win the thing so this is a step in the right direction.
"We're working extremely hard, but that doesn't guarantee you anything and you have to go and do it on the day."