GAA President John Horan has revealed that he's pushing forward with plans for a Tier 2 football Championship and held out the prospect of introducing it for next season.
Horan, who has been a keen supporter of the concept of a two tier Championship, was speaking on RTÉ's Morning Ireland as he held the draw for this season's first round qualifier games.
The President pointed to the one-sided nature of some games within this season's provincial championships and made the point that the teams already involved in the qualifiers are mostly from Division Three and Four
Speaking afterwards, Horan revealed that former St Sylvester's chairman Eddie Sullivan will head up a new GAA Fixtures Review Committee, but added that the GAA are hoping to be able to make major changes to the championship structure as soon as this autumn.
Horan said: "When you look at the championships in the last few weeks, you see great local derbies and great matches and then you see some games a little bit too big a gap in the actual result.
"With the big gap in result, if you look at the draw we've made this morning, you see a large number of Division Three and Four teams are already in the qualifier section.
"Our hope will be at the next central council meeting in June to bring forward proposals to look at the introduction of a Tier 2 Championship for those teams in Division Three and Four.
"There's an appetite out there within the organisation to go ahead with a Tier 2 Championship and now is the time to grab that while the appetite is out there and I think we will possibly get it through at Central Council. If we do we'll call a Special Congress in September/October to look at putting it forward to maybe having it introduced next year."
In the longer term, Sullivan's committee will be tasked with coming up with three solid proposals to deal with current problems within the GAA calendar.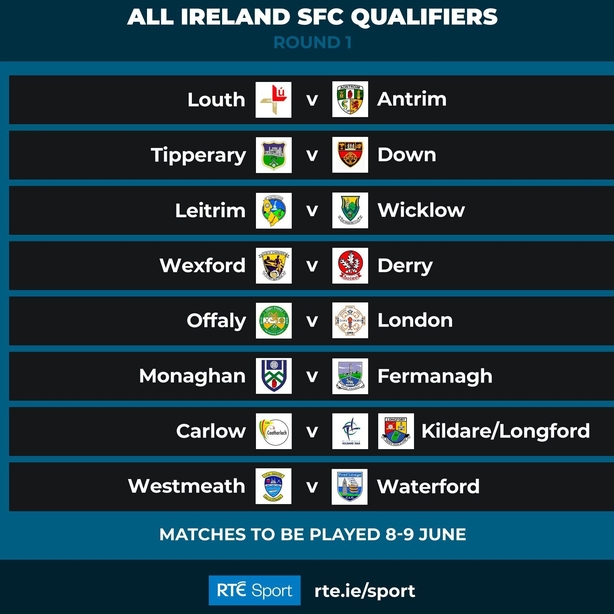 The new fixture committee will have representatives from all level of the game and while Horan admits that they have a tough task on their hands, he is still hoping to see some concrete proposals and ideas back from the group.
"When I took over as president I promised that in the summer of 2019 to put a group together to look at the overall schedule and fixture programme that we offer within the organisation," he said.
"Key to that is to give clubs an opportunity that they would have a meaningful programme on the ground and Eddie Sullivan, a former secretary general within the public service is being appointed as the chairman of this committee. He's a former chairman of his club in St Sylvester's  in Malahide.
"The CPA and GPA will each have a representative on the committee and the other members will be from the other sectors. Second level will have a representative, third level will and then from within the organisation itself, people who have an understanding of the fixture programme.
"There's no silver bullet for this and if it was easily solved it would have been solved a long time ago.
"I would be hoping that this group would come back with proposals that would be beneficial to the club on the ground but key to it all, out of their work, I'd like them to come back with three proposals.
"If they were to come with one proposal and it would fall, I don't think that would serve any great purpose of the work of the committee. So the indication that I will be giving them when they do come together is to come back with three proposals.
"There is a debate out there whether provincial championships should survive or not survive. That will be a decision taken by the membership of the organisation in Congress 2020, but in the meantime that offer has to maybe put on the table."