SATURDAY 25 MAY
Carlow v Meath, O'Moore Park, 5pm
Dublin v Louth, O'Moore Park, 7pm.
SUNDAY 26 MAY
Laois v Westmeath, O'Connor Park, 2pm
Longford v Kildare, O'Connor Park, 4pm.
Online
Live blogs on RTÉ.ie and the RTÉ News Now App from 4.30pm on Saturday and 1.30pm on Sunday.
Radio
Listen to live updates on RTÉ Radio 1 on Saturday and Sunday.
Television
Highlights of all the weekend's action on The Sunday Game on RTÉ2 Television and the RTÉ Player form 9.30pm.
Weather
Largely dry on Saturday but with mostly cloudy skies and only occasional sunny interludes. A humid day with highest temperatures of 18 to 20 degrees in light southwest winds. Rain spreading from the west later.
Rain clearing quickly into the Irish Sea on Sunday morning to leave a bright and breezy day with sunny spells and a few passing showers. Highest temperatures of 15 to 18 degrees in moderate to fresh westerly breezes.
For more go to met.ie.
Carlow go to battle without key men
Carlow reached a first Leinster football semi-final in seven years in 2018, but their chances of repeating the feat have been dealt a severe blow this week.
Croke Park's Central Appeals Committee (CAC) upheld suspensions against manager Turlough O'Brien, midfielder Brendan Murphy and coach Steven Poacher on Monday night. It means that all three will won't be involved on Saturday evening, with the bans ranging from 12 weeks to 20 weeks in length, following on from some unsavoury incidents after their Allianz League defeat to Laois in March.
It follows on from a disappointing campaign, which saw them relegated from Division 3 after one season out of the bottom tier. The final table didn't tell the full story however, with a controversial defeat in their last home game to Down, after far more than the allocated three minutes of stoppage time had been played, leading to a media blackout after the game. A draw would have secured safety for O'Brien's team.
Can they lift themselves and reach consecutive provincial semi-finals?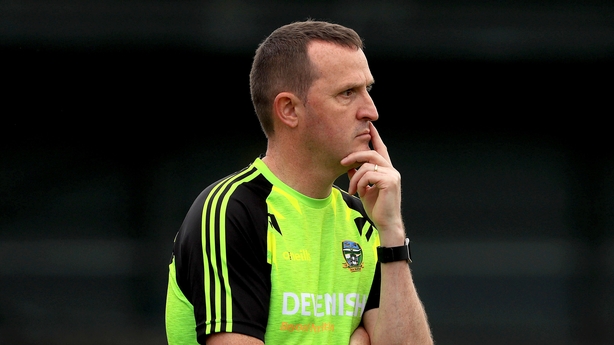 Royals can build on lucky Offaly escape
"Offaly could consider themselves unlucky not to have got something out of the game." That was the view of Meath manager Andy McEntee after they beat Offaly by two points in their preliminary round game two weeks ago.
The Royals looked as they were in big trouble when the Faithful scored seven points in a row to lead four with a quarter of an hour to go. But they finished strongly, and Bryan McMahon's goal got them over the line.
They had a good Allianz League campaign in the spring, which saw them gain promotion back to the top flight for the first time since 2006. They'll have eyes on a place in the Leinster final for the first time since 2014, and with Dublin on the other side of the draw, they have a good chance of doing so.
Last year they were beaten by Longford, before Tyrone knocked them out in the qualifiers in controversial circumstances. But former great Trevor Giles, who won three All-Ireland titles with Meath in the late 90s and early 2000s, says that the buzz is slowly beginning to return to the county.
"I suppose Meath need to win a few games in the province this year, and get to a Leinster final," he told RTÉ Sport last month. "Whether you win that, or not, you'll have a chance to get to the Super 8s.
"There's a positive feeling around Meath, and that has to be good. The underage has been good in Meath the last few years. They've won the last two Leinster under-17s. The under-20s last year beat Kildare, and Kildare went on to win the All-Ireland."
LAST 5 CHAMPIONSHIP MEETINGS
2014: Meath 7-13 Carlow 0-6 (Leinster quarter-final)
2012: Meath 2-21 Carlow 1-9 (Leinster quarter-final)
2008: Meath 1-25 Carlow 0-8 (Leinster preliminary round)
2006: Meath 1-17 Carlow 0-12 (Round 1 qualifier)
1996: Meath 0-24 Carlow 0-6 (Leinster quarter-final)
Dublin's potentially historic year begins
Saturday will mark 3253 days since Dublin last tasted defeat in the Leinster football championship. Since that defeat to Meath at Croke Park back in 2010, the Boys in Blue have absolutely dominated proceedings, winning last the last eight titles.
Their average winning margin in the last five years of the competition has ranged from 12.33 points, when they beat Laois, Meath, and Westmeath in 2016, up to last year's whopping 20 points average gap as they overcame Wicklow, Longford, and Laois.
This part of the summer presents Jim Gavin with the chance to give players a chance to shine ahead of the Super 8s. Darren Gavin was the stand out find for them in the Allianz League, and it'll be interesting to see if the Lucan man can offer some competition in the middle of the park.
Rory O'Carroll has returned to the panel, but his manager has warned him that he won't just walk into the team. "We don't hand slots out lightly," Gavin told RTÉ Sport at the recent Leinster Championship launch. "We watched Rory play in the club championships, and so far, so good."
The other big question mark is over Diarmuid Connolly, and that's one that threatens to rumble on beyond the game with Louth this weekend.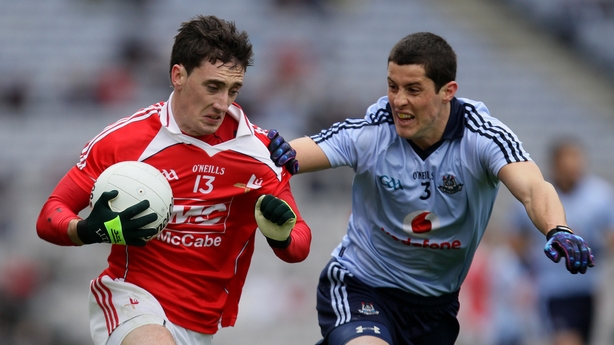 Kierans happy to be facing the Dubs
Despite Dublin's recent dominance, Louth manager Wayne Kierans recently told RTÉ Sport that the small counties want to take on the traditionally successful counties in the provincial championships. If there's to be reform of the championship, it should happen after the conclusion of the provincial campaign, according to Kierans.
"I would like to see every county have a shot at a Leinster title, regardless of how realistic people think that is, and always have a chance to play the big guns," said Kierans at the Leinster Championship launch.
"After that, when you go into the qualifier stage, it might be a chance to look at it, and reform it. It's up to us to be as competitive as possible against the big guns, so don't take that chance away from us."
The Wee County fought back to knock Wexford out in the preliminary round, after missing out on promotion from Division 3 of the Allianz League in the spring. This weekend's game is a daunting task for them, with RTÉ analyst Tomás Ó'Séreckoning that taking the Dubs out of Croke Park will have no impact.
LAST 5 CHAMPIONSHIP MEETINGS
2012: Dublin 2-22 Louth 0-12 (Leinster quarter-final)
2010: Dublin 2-14 Louth 0-13 (Round 4 qualifier)
2008: Dublin 1-22 Louth 0-12 (Leinster quarter-final)
2003: Dublin 1-19 Louth 0-9 (Leinster quarter-final)
1999: Dublin 2-15 Louth 0-14 (Leinster quarter-final)
Westmeath hoping to bring league form in the summer
Laois and Westmeath are meeting for the third time this year on Sunday, with the Lake county having won the previous two games in the Allianz League.
Their most recent Championship meeting was a different story however, as the O'Moore Men cruised to a ten-point win at Tullamore at this stage of last year's Leinster championship.
Both of these counties have decent recent records in the province, doing well when draw on the opposite side to Dublin. Laois reached the decider last year, while Westmeath got there in 2015 and 2016.
Once again, Jim Gavin's juggernaut are on the opposite side of the draw in 2019, so both counties will be eyeing a run to the final, which would give them two possible games to qualify for the Super 8s.
It's a hard one to call, with RTÉ GAA analyst Tomás Ó'Sé seeing it as the game of the weekend in Leinster. "It's a huge game and I'm expecting a cracker," he told Morning Ireland. "If Laois can improve on their shooting accuracy, I'd hesitantly back them to advance."
LAST 5 CHAMPIONSHIP MEETINGS
2018: Laois 4-13 Westmeath 1-12 (Leinster quarter-final)
2004: Westmeath 0-12 Laois 0-10 (Leinster final replay)
2004: Westmeath 0-13 Laois 0-13 (Leinster final)
2000: Westmeath 1-12 Laois 0-11 (Leinster quarter-final)
1999: Laois 1-16 Westmeath 1-8 (Leinster quarter-final)
Sean Cavanagh: A lot of irrelevant football games in May and June #rtegaa pic.twitter.com/cTiGStk9La

— The Sunday Game (@TheSundayGame) May 19, 2019
Kildare hoping to take advantage of Longford absentees
Kildare head into the clash with Longford having missed out on promotion from Division 1 of the Allianz League. Their victory over Wicklow in the preliminary round showed the good and bad side of what they're capable of, as they took a five point lead into half-time, before nearly being caught by the Division 4 side at the end.
The Lilywhites made it to the Super 8s last year, but they emerged with no points, despite being competitive against Monaghan, Galway, and for 35 minutes against Kerry at Killarney.
Manager Cian O'Neill described last year's Leinster quarter-final defeat to Carlow as "catastrophic" and "humiliating", and he'll be determined to see his troops through to a likely showdown with the Dubs in two weeks' time.
Supporters of Longford will derive some hope from last summer, and their surprise win over Meath at Pearse Park. It saw them qualify for a first provincial semi-final in 30 years. The Midlanders had a solid league campaign, staying in Division 3 with a depleted squad.
Manager Padraic Davis admitted those departures are "particularly hard", with talismanic forward Robbie Smyth off to America, and the likes of Darren Gallagher, Conor Berry, Dessie Reynolds, and Rian Brady following suit.
"We have to be glad for what we do have", Davis recently told RTÉ Sport. "The Mullinalaghta lads could easily have decided to take a break. I don't think anybody would have condemned them for that."
Indeed the success of the tiny club in beating Kilmacud Crokes in the Leinster club football championship final before Christmas is a boost for all minnows as we head into the summer, but their captain Donal McElligott is suspended for the game in Tullamore, in another blow to Davis and his management team.
Teams
Longford:  Paddy Collum; Patrick Fox, Andrew Farrell, Barry O'Farrell; Colm P Smyth, Padraig McCormack, Darren Quinn; John Keegan, David McGivney; Gary Rogers, Barry McKeon, Michael Quinn; Daniel Mimnagh, James McGivney, Liam Connerton.
LAST 5 CHAMPIONSHIP MEETINGS
2018: Kildare 1-16 Longford 1-13 (Round two qualifier)
2002: Kildare 1-14 Longford 2-6 (Leinster quarter-final)
1983: Kildare 3-9 Longford 2-9 (Leinster quarter-final)
1974: Kildare 2-10 Longord 0-11 (Leinster quarter-final)
1973: Kildare 0-13 Longford 0-8 (Leinster quarter-final)
Follow all the football action this weekend via our live blogs on RTÉ.ie/sport and the News Now app, listen to live updates on RTÉ Radio 1 and watch highlights on The Sunday Game on RTÉ2 at 9.30pm.