After much huffing and puffing, and plenty of big day disappointment, the Dublin team of the early-to-mid nineties finally won their All-Ireland in 1995.
Having reached the summit, manager and 70s hero Pat O'Neill resigned soon afterwards, being replaced by Mickey Whelan, an All-Ireland winner with Dublin in 1963 and, more unusually, a coaching and PE guru who had learned his trade in the United States. (Incidentally, he was also involved in a National title win in 1995, as part of the backroom team for Dundalk's last pre-Stephen Kenny championship win in 1994-95).
His approach to taking the reins at the reigning champions wasn't exactly Cloughian ("you can throw all your medals in that f*****g bin") but he made plain things would be done differently under his watch. He later told GAA.ie that he thought the team were "very lucky" to win the All-Ireland in '95.
Alas, the Dublin team of 1995-96 were a touch too grizzled for his newfangled methods. Worse again, they found his man-management alienating.
Sitting in the dressing room after defeat to Meath in a rain-sodden Leinster final in July 1996, goalkeeper John O'Leary, playing in his 69th consecutive championship match, said he felt like standing up and boxing his manager in the face.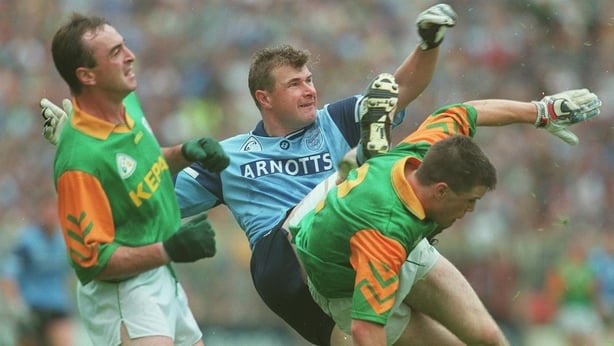 Whelan would eventually play a central role in rejuvenating Dublin football at the beginning of the current decade but his reign as senior manager ended on a rancorous note, with a crowd of angry supporters protesting outside the Parnell Park dressing room following a loss to Offaly in November 1997.
"I was trying to make them a better team but they just didn't buy into my innovation," he said.
"They didn't see the point of things. Because I had come back from America where I had studied, they probably thought I was arrogant. I was doing strength and weight training in 1995, swimming, lots of different things."
While the supporters had their scalp, Dublin didn't seem to do any better in Whelan's absence.
Meath's two-point victory in that 1996 Leinster final would kick-start the most democratic era in the history of the province, with six different teams capturing the Delaney Cup in the space of nine years.
Meath (1996, 1999, 2001)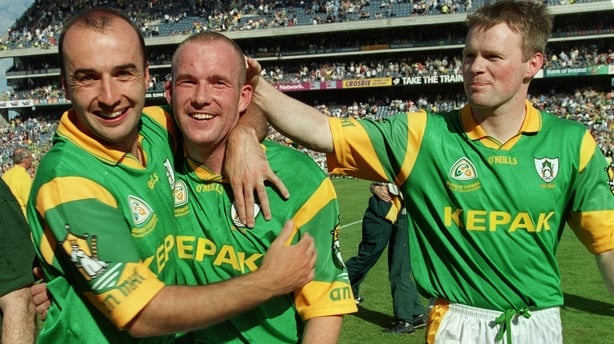 Meath were undoubtedly the team of the era in the province but were nowhere near as oppressively dominant as the current Dublin team. They were capable of tossing in the odd stinker, usually when the stakes were at their lowest.
Prior to the league, we wrote (spoofed on) about a quality known as Meathness, one which has been in exceptionally short supply for about 17 years now. Indeed, the chronology suggests that what we called 'Meathness' was in fact 'Sean Boylanness'.
Meathness was best defined as a kind of intimidating resolve while others crumbled. Think Nick Faldo chasing down Greg Norman on the final day of the Masters.
Meathness was very much in its heyday during the 1990s, notably in 1991, 1996 and 1997. In '96, they revelled in the role of pantomime villains as they snatched the All-Ireland from under Mayo's nose.
In 1997, it was Kildare who were foiled by Meath's dogged know-how after a three-game saga.
Meathness may have reached its fullest expression in the personage of Jody Devine. The All-Ireland champions looked a spent force in extra-time of the first replay until Jody, introduced in the dying minutes of normal time, suddenly and without warning metamorphosed into Frank McGuigan circa 1984 and kicked four absurdly brilliant points from play to force a replay.
That was just the sort of thing happened to Meath in those years.
The only All-Ireland winner to emerge from Leinster in those years, Meath added a second Sam Maguire win in less contentious - or memorable - circumstances in 1999. Their greatest display arrived two years later when they humiliated Kerry in an All-Ireland semi-final.
Meath supporters practically conga-danced their way into Croker for the final, anticipating a coronation. But they had evidently reached their emotional high point in the semi and under-performed woefully in the decider. Galway, comparatively underwhelming en route, won a strangely one-sided final and Meath haven't been back since.
Next Leinster title: 2031 - On the 40th anniversary four-game saga, Meath, under the management of one or other of the McEntee clan, will beat Dublin in a free-taking competition after a replay.
Offaly (1997)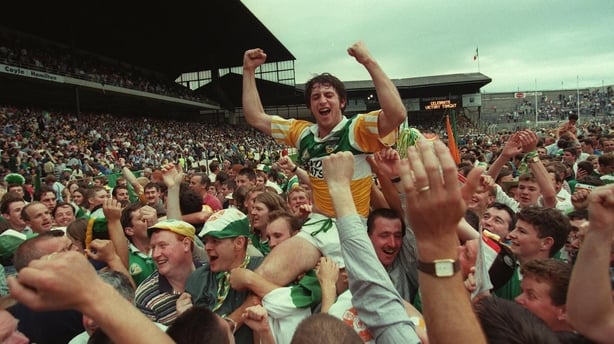 Offaly won a 'bolt-from-the-blue' Leinster title in 1997, their first since the glorious year of 1982.
They stole up through the soft side of the draw and then sat around for seven weeks as Meath tried to beat Kildare.
By the time 16 August arrived, the Offaly players were evidently less stale than the Meath players were jaded, and they blitzed the All-Ireland champions, two goals from the exuberant Roy Malone the standout moments. In the corner, Vinny Claffey dazzled spectators, as he did for much of his career, scoring 1-03.
Their assault on the All-Ireland series was a damp squib; they lost badly to Mayo in a colourless semi-final. Offaly added the National League title the following spring but Meath would take their revenge in the championship.
They were an occasional menace to the big boys thereafter but never scaled those heights again.
Next Leinster title: 2182 - An emotional bicentenary celebration for Offaly as they win a long awaited provincial title. Then all back to the Seamus Darby statue in Rhode for a knees up.
Kildare (1998, 2000)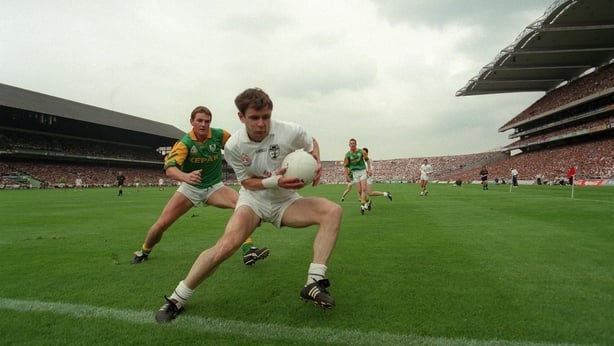 Mick O'Dwyer's biggest achievement in Kildare was making people forget that the county had been paddling around in nowhere-land for the previous three decades.
He could only make them nearly men at provincial level in his first spell, which represented an upgrade on their previous status.
In his second spell, he went one better and made them nearly men at All-Ireland level.
Both their Leinster title wins were memorable. They finally got the measure of Meath in '98, Brian Murphy's late goal sending Hill 16 into raptures.
Murphy was a central figure again two years later, after Pat Spillane suggested that the Cork junior footballers wouldn't be hard up enough to give him a run.
They trailed Tom Carr's Dublin 0-11 to 0-05 at half-time, but two goals immediately after the break from Dermot Earley and Tadhg Fennin hauled them back into the contest and from there, they powered on to a famous five-point victory.
Galway, another of their bogey teams, would prove their undoing in both years. In '98, they entered the final having beaten the previous three All-Ireland winners and their hype machine easily eclipsed that of the westerners. Some of their supporters approached the decider with an air of blithe confidence. The editor of 'A Year Til Sunday' was most unforgiving when it came to the cutting of pre-match vox pops.
All was going to plan at half-time but a famous second half display from the Connacht side denied Kildare an emotional victory.
Next Leinster title: 2029 - The Glenn Ryan-Johnny Doyle managerial ticket will get the job done.
Dublin (2002)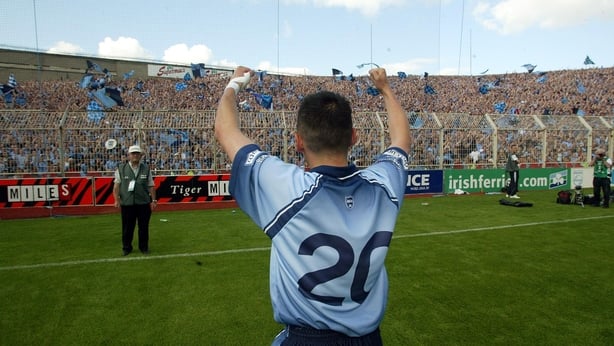 Tommy Lyons was the manager during Offaly's unexpected adventure in 1997, maintaining that county's tradition of only winning stuff with outside managers.
And he guided another team to a Leinster title in that era, this time his native (?) county. Meath turned up in poor nick for the 2002 championship - a sign of things to come - and Dublin finally vanquished them after four straight championship losses. They then pipped a highly-competitive Kildare side in an entertaining Leinster final.
From a Dubs' perspective, it was Ray Cosgrove's season. The Kilmacud Crokes man struck six goals in six games, two against Meath and two in the drawn game against Donegal.
His subsequent inter-county career failed to live up to the highs of that glorious summer, cementing Cosgrove's status as the Toto Schillachi of Dublin football.
History wasn't kind to Tommy Lyons's reign in charge of the Dubs, the fans turning on him with unseemly viciousness in 2004. He gets next to no credit from posterity for ending the capital's Delaney Cup famine.
That the two central figures that 2002 campaign weren't to feature much in later summers rendered this a strangely isolated success in the Dublin GAA story.
Next Leinster title: 2019 - With Jim Gavin as manager.
Laois (2003)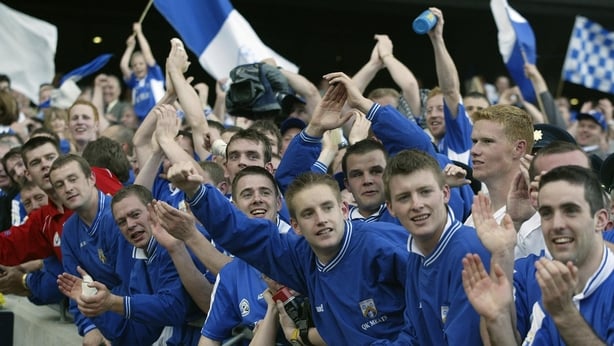 Laois were the next county to benefit from Micko-mania, the Kerry legend descending on the county as their golden generation of underage footballers came of age.
O'Dwyer was a man on a mission in the 90s and 00s, partly motivated by the school of thought which said that anyone would have won All-Irelands with 'that' Kerry team.
After Kildare's Leinster title win in '98, Micko graciously admitted there could be something in the thesis.
"The majority of the people and all the scribes were saying that I wasn't capable of training a team. A lot of them said I won All-Irelands in Kerry because I had the players. No doubt. They were an exceptional bunch of men. We'll never again see the likeness of them and I was thrilled to be around when they arrived. And I suppose there's a lot of truth in what people say."
His stint in Laois bolstered his legacy further. Success took a while to arrive in Kildare, but it came more or less immediately in Laois.
The team was packed with All-Ireland winners at underage but in the two years prior to his arrival they were knocked out early in the championship by Offaly.
They had a nice even spread of scorers throughout with Brian McDonald and Ross Munnelly, the latter still trooping away, to the fore. The All-Stars would eventually go to players further down the field, with goalkeeper Fergal Byron and defenders Joe Higgins and Tom Kelly honoured.
They scooped one Leinster title and should have won more, losing after replays to Westmeath and Dublin in the Leinster finals of 2004 and 2005.
The Mick O'Dwyer World Tour of Leinster would later pitch up in Wicklow.
Next Leinster title: 2038 - If Carlow ever rise to the point that they're challenging for a Leinster title, Laois will be there to deny them in final. And take great glee in doing so.
Westmeath (2004)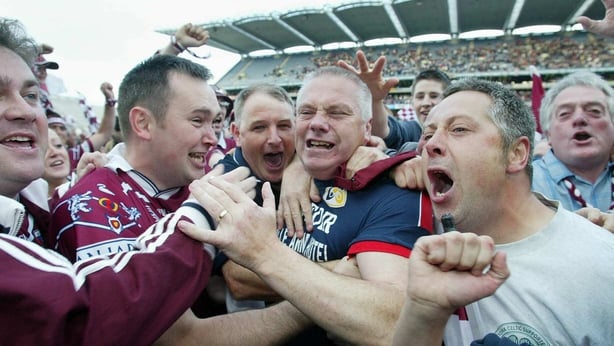 Westmeath finally got out of the zero column in the provincial roll of honour, leaving Wicklow as the only remaining Leinster county still sitting on a duck.
Luke Dempsey had helped them progress as a team, reaching the All-Ireland quarter-final in 2001 but they needed that star power from Kerry to get a hold of some silverware.
The county's sole Leinster title victory at senior level is now best remembered for the 'Marooned' documentary, with Páidí roaring that he didn't want to see any Westmeath men getting f****d around in the replay.
Their quarter-final win over Dublin was a landmark one for several reasons.
Leinster chairman Michael Delaney - in comments which would be viewed as terribly injudicious in 2019 but which were fine then - admitted to the Irish Independent that the province's financial position would be greatly enhanced if Westmeath were to, ahem, not win.
Páidí and his charges ignored the balance sheets and proceeded to beat the Dubs. The memory of the game is particularly well served by Youtube. If Marooned isn't enough, then there's the Bertie Ahern episode of 'Hangin' with Hector' (a kind of televised bring your son to work day) in which Hector spends very little time watching the match and a great deal of time moaning to camera that he didn't get to sit beside Bertie and was shunted out of the Ard Comhairle section by a few suited up dignitaries.
(Be warned, the whiff of Celtic Tiger off the programme is rather suffocating and approximately 100% of the zingers relate to Hector's status as a Meathman.)
Tommy Lyons copped plenty of abuse from irate Dublin supporters, as Alan Brogan would testify to later on.
Westmeath eventually pipped Laois in the Leinster final replay, a match-up which sparked another round of 'Master v Pupil' headlines concerning Micko and Páidí.
Next Leinster title: 2040 - When the Far East hub finally beds down in Athlone, Westmeath will begin to roll and a generation of Gaelic footballing Son Heung-min's will inspire the county to a Leinster triumph.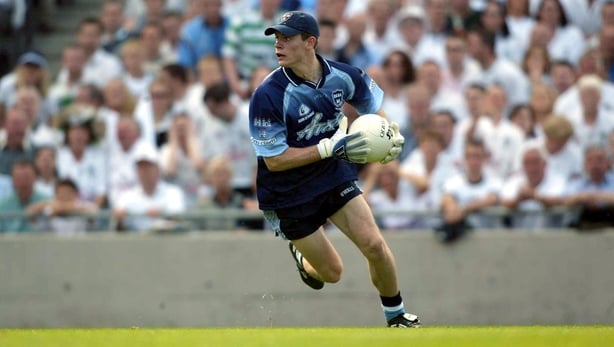 This era of Leinster football wasn't appreciated in real time. By the end of the run, people grew tired of novelty. Novelty had become so regular, it ceased to be truly novel...
When the mid-noughties rolled around, many observers, not least among them senior GAA officials, yearned for the Dubs to re-assert themselves for the sake of something called the 'glamour'.