On the eve of Dublin's defeat to Westmeath in the 2004 Leinster championship, the Irish Independent carried an article entitled 'Shock Dubs defeat would spell disaster for Croke Park'.
The article made plain that Dublin were "the top money spinners, so if they were to lose tomorrow and crash out of the All-Ireland qualifiers at an early stage, it would have serious repercussions for the GAA's finances which are already under severe pressure due to the 100 million Croke Park debt."
Quoted extensively in the article, then Leinster Council chairman Michael Delaney was surprisingly open about admitting that the GAA financial position would be immeasurably healthier if Dublin did not to slip up against Westmeath.
"Any combination of Dublin, Kildare and Meath is guaranteed to return a big gate but if we were to lose all three, it would a serious blow to our revenue. Obviously we all want to see different counties making the breakthrough but in purely financial terms we need Dublin, Meath and Kildare because they attract the largest crowds," he said.
The GAA public were more relaxed about such rhetoric emanating from Croke Park administrators in 2004.
It is fairly inconceivable now, in the post-'Newbridge or nowhere' era, that a senior official could go on the record, effectively saying 'lookit, sure we all love underdog stories but from a bottom line point of view, we could really do with this one going a certain way, etc, etc.'
We lived in a different, more carefree world. Dublin hadn't won an All-Ireland title in nine years and had won only one of the previous eight Leinster championships (younger readers may have to look at that sentence a second time. It's true kids.)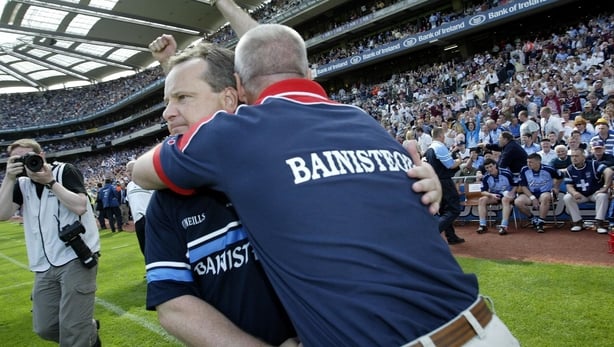 This was the era when even non-Dubs cheerfully admitted that they yearned for Dublin to go deep in the championship for the sake of something called 'the glamour'.
It was in this context that the well documented funding splurge in Dublin GAA was commenced, as addressed by Tom Ryan, Sean Kelly and Paraic Duffy in recent years.
Rival counties, it seems, were either too acclimatised to Dublin failure or too sanguine about their own futures to consider lodging any objection. It's possible, of course, that they simply agreed with the logic underpinning the funding drive in the capital - namely, the imperative of competing with rugby and soccer. But they were hardly braced for the consequences at inter-county level a decade and a half down the line.
It was an era of 'be nice to see the Dubs do well', 'sure, every player wants to play in Croke Park' and 'Meath don't fear the Dubs'.
This has all changed now. Neutrals have had more than their fill of the capital doing well, Kildare were willing to forfeit their place in this year's competition to avoid playing a game in Croke Park, and Meath, like almost everyone else, emphatically do fear the Dubs.
Every now and again, some tin-eared administrator will come out with a hoary cliche that might have played well in the mid-noughties but which now only serves to enrage a restive and increasingly cranky paying public.
Paraic Duffy was guilty of such a faux pas in his final report as outgoing director-general when he asked "is the sight of Dublin supporters on Hill 16 not one of the great spectacles in Irish sport?"
'The 31 counties' might have graciously indulged the sentiment back when the Dubs were still good for humiliating themselves in the odd All-Ireland semi-final - but they're in no mood for it these days.
Quite simply, they've endured too many triumphalist post-match haikus to be able to bear it anymore.
It was an era of 'be nice to see the Dubs do well', 'sure, every player wants to play in Croke Park' and 'Meath don't fear the Dubs'.
The more perceptive of the GAA suits have read the room on this by now, but they don't seem altogether happy about it. It's with great regret that they've recently had to retire the phrase 'Croke Park is where everyone wants to play' and one can still sense their hurt and bewilderment at having to do so.
Paidí O'Sé's Westmeath beat Dublin by two points that day and went onto win their first and only Leinster senior football title (and in the nick of time too, you could say).
Tommy Lyons was spat at by a few Dublin supporters as he trudged down the tunnel. After dispatching a few minnows in the qualifiers, the Dubs were soundly beaten by Jack O'Connor's Kerry in the All-Ireland quarter-final.
They've lost one Leinster championship match since. The days of Leinster Council officials fretting about the possibility of the Dublin senior footballers losing a match in the province have long since passed into antiquity.
Instead, they must now confront an uncomfortable - and vaguely amusing - irony. Having previously rued the financial cost of Dublin not being good enough, they may now have to deal with the financial cost of Dublin being far too good.
There was plenty of comment about the poor attendance at Saturday evening's All-Ireland - at 54, 716, the lowest crowd at a semi-final involving Dublin since 1995 - and plenty of explanations offered too.
The volume of games this summer due to the new championship structure. Galway, traditionally laid-back followers, didn't travel in great numbers with a hurling final to come next week. No one being left in the capital thanks to the weekend's status as a 'builders' holiday'.
Maybe all those factors fed into Saturday's crowd numbers being down. But the drop-off was still remarkable. Dublin have reached the All-Ireland semi-final for nine consecutive years. For the previous eight, never once had the crowd dipped below 80,000 and on Saturday, it didn't even rise to 55,000.
And the evidence of dwindling attendance figures for Dublin games does not rest on the weekend alone.
41, 728 people attended Dublin's Leinster final victory over Laois last month. And that's not even the lowest crowd for a Leinster final in the Jim Gavin era. That honour goes to the 2016 final against Westmeath, a comparatively modest 15-point win, which attracted 38,885 into Croke Park.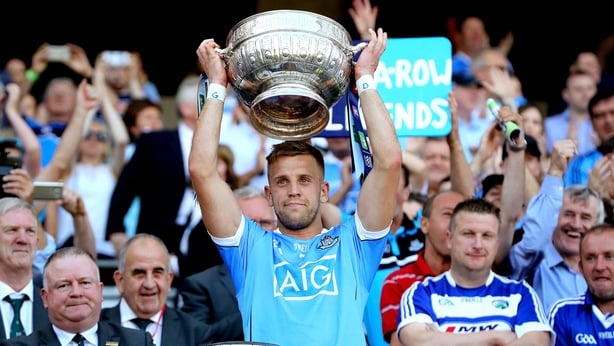 Admittedly, there was a brief uptick last season as the vague promise of a resurgent Kildare enticed 66, 734 fans into Croke Park but even that still falls well short of the crowds in the mid to late noughties.
During the Pillar Caffrey reign, when the first four of Dublin's Leinster titles from the present period of dominance were achieved, the crowds for Leinster deciders never dipped below 80,000, meaning they were essentially close to sellouts.
The high-water mark was the 81, 754 which saw Dublin beat Offaly in 2006, but the attendances for the other Leinster finals of the era were in much the same ball-park.
81, 025 watched Dublin pip Laois in the 2005 final while 81, 394 watched them beat Laois rather more comfortably two years later.
80,112 watched them hammer Wexford into the ground in the 2008 final, the first proper annihilation in a Leinster final in the 21st century and a match which turned out to offer a glimpse into the future.
Whatever about the various 'special case' reasons proffered from the alarming dip in attendance on Saturday, the evidence from Leinster constitutes a trend and confirms what most people instinctively realise. Handily achieved victories generate boredom.
Having previously counted the costs of Dublin not being good enough, the GAA must now consider the ramifications if Dublin continue to be too good.