Dublin star Lauren Magee says players have to make tough choices if they want to succeed at the top level of the game.
Earlier this week Lee Keegan came out against the idea of drink bans imposed by managers.
"It's just crazy getting people to sign contracts," said Keegan. 
"We're adults, if you treat us like adults we will act like adults. If you start putting bans on lads, that's where you start losing respect and you won't get the best from lads."
It raises questions about the level of dedication that amateur players need to give if they want to play on the biggest stage at Croke Park.
We all know how close Mayo have gone to the promised land down through the years, and it'd be natural to think that any advantage would be utilised to get them over the line.
Long gone are the days of Kevin Heffernan sending out his spies to make sure that Jimmy Keaveney, and others, weren't having pints on a Friday evening during the season.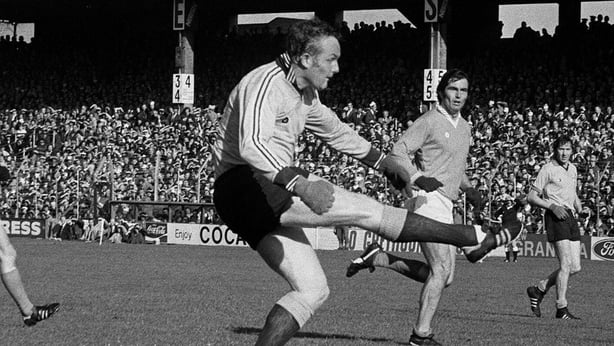 But for Magee, who is available for selection for Sunday's Lidl National League final against Cork, going to the pub during the business end of the season simply isn't an option.
"There was great players back then, when they used to do that, and there's great players now. But I feel like standards are more professional now. Your energy levels are so much better when you do eat well, and when you have your hydration up.
"I think it does impact a lot. Before matches, I take a beetroot shot, and I think they're the best thing. There is proof that they do help. You can take them up to three hours before a match.
"Most teams, even club teams, would not necessarily have a nutritionist with them, but they might have a talk with one. It is science. Even your position on the pitch. At midfield you should be eating a lot more energy based food. 
"You have to set standards, and if it's the standards that your team set, and it's majority rules... if that's the standard they set, then that's what you go with.
"If you're all in the same pact, and you're all in Championship mode, league semi-finals and finals... I wouldn't personally have a drink.
"It's not the be-all and end-all, I don't think, having a pint or a glass of wine after a match, but it is down to the players themselves."
The Girls in Blue are looking to replicate the success of the men's team, and win all before them in the game.
They're going in search of a third All-Ireland title in-a-row in the summer, but before that, they will look to defend their national league crown.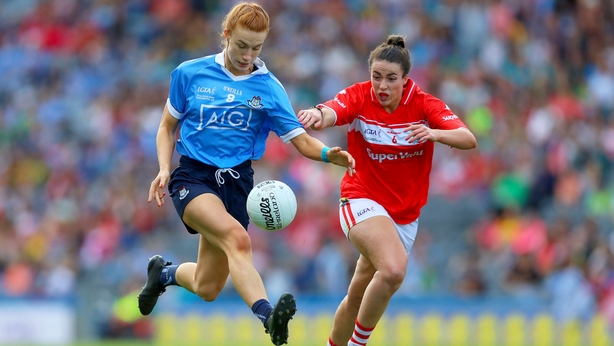 They've taken over the mantle from Cork as the team to beat, but the Rebelettes got a boost recently with a win over the Blues in the final game of the regular league season.
Manager Mick Bohan told RTÉ Sport afterwards that the team was hurting, but it's expected that Bohan, and his counterpart Ephie Fitzgerald, will to go out with their strongest teams, after experimenting somewhat for that game at Mallow.
"It's good to have them again so soon after being beaten," says Magee. "It's nice not to have wait until Championship to play a team like that again.
"Cork are always going to be so strong, they're always going to be there, and they're always the team you want to beat."
The Leinster Championship is not the competition it once was, with only two teams competing in it last year, as Dublin beat Westmeath in the final.
The LGFA introduced an All-Ireland group stage, after the provincial championships, to give counties more games in the summer.
It means, according to Magee, that the Jackies want to go as far as possible in the national league.
"The league has so much importance now. The further you get into it, you're playing the teams you hope to be playing further down in the championship.
"This competition, mixed with the new structure the way it was last year with the championship, you're getting more games in the group stages.
"So it gives people more game time, and more chances to prepare."
Lauren Magee of Kilmacud Crokes GAA Club, Dublin, at the launch of the Beko Club Bua programme 2019, the quality mark for Leinster GAA clubs. For more information visit www.leinstergaa.ie/club-bua/.