Wexford sharpshooter Rory O'Connor admits that Joe Canning's injury-enforced absence will be a big encouragement for the counties aiming to knock Galway off their perch in Leinster.
It was confirmed last weekend that the 2017 Hurler of the Year will be out until the All-Ireland stage of the hurling Championship as he requires surgery on a groin injury picked up during the Tribesmen's League semi-final defeat to Waterford.
"It definitely does," answers the 21-year-old, when asked whether Canning's absence levels helps to level the playing field in the province.
"With frees anyway. Anything inside the 70 is over the bar.
"He's at the peak of his career, I suppose carrying Galway. He's a class hurler, I would have looked up to him when I was younger.
"Unfortunately, he's out injured now so it's not going to just give hope to Wexford, you have Kilkenny and Dublin licking their lips, so it's whoever wants it the most now.
"It's going to be interesting, I'd say there's not going to be much between the teams in Leinster just like in Munster."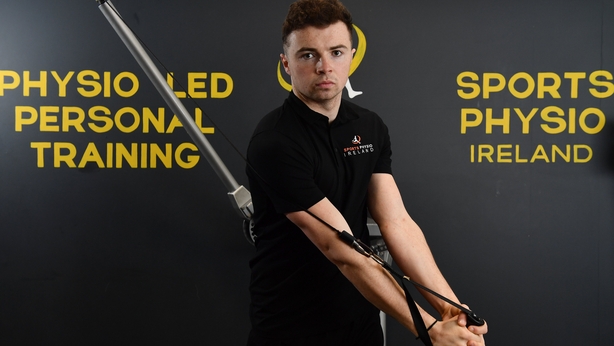 Wexford have a bye week before starting their campaign against Mattie Kenny's new-look Dubs in Parnell Park on 19 May.
Last season, the Model men needed a point by O'Connor from his own half to hold off a late Dublin rally and avoid an opening-day defeat.
"We probably brought it on ourselves," the corner-forward reflects on that 0-22 to 2-14 win. " You look back at the goals we conceded, bad mistakes by ourselves. (We) probably deserved to win but it was close in the end.
"They are a force now. They're definitely another year ahead in their system, even though they changed managers. They're not going to be easy to get over.
"They seem to be playing Sean Moran back in the sweeper system, and Eoghan O'Donnell is hurling with them in the Fitz team. He'll take on any forward in the county.
"Like last year, it dictates the season. You have to win that to be in with a chance to take on the other two and get to an All-Ireland quarter-final, or even our main hope is a Leinster final.
"We're very happy with our league this year. I think 25 players started throughout the course of the League. Last year we had a narrow panel, I think maybe 20 only started. So we're going into Championship now with depth, and substitutes to come on and win the game for us."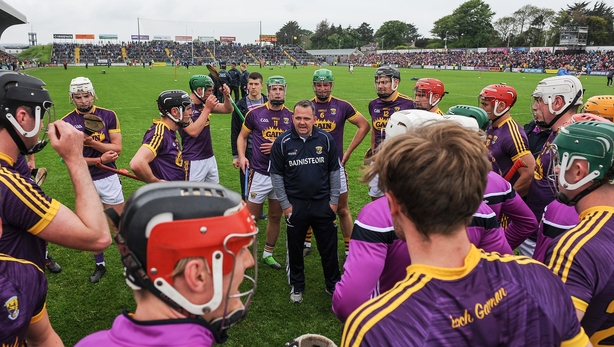 Wexford were boosted today by the news that manager Davy Fitgerald will be roaming the sidelines again come May - his 12-week ban for alleged verbal abuse of referee Cathal McAllister after the League quarter-final loss to Galway has been reduced to a month on appeal.
"It's massive for us," says O'Connor. "At the moment he's been up in the box or up in the stand for the first half, seeing how the game is going then coming down the second half and lifting us, makes the right calls to drive us over the line.
"He's great to have on the sideline because he's going to fight your corner to the death. As long as we stay focused and not get distracted, it's a bonus for us.
"There's such a bond there between the players and himself. He's more than a manager to us, he's someone you can just pick up the phone to and tell him you're under pressure with college, or lads tell him they're under pressure with work, and that's what he spends most of his time doing, which is looking after us to make sure we're alright.
"Then he understands when we come down to training we're ready to train hard. He's brought us to a place where Wexford hurling hasn't been for a few years."
"Davy has brought us to a place where it's up to the players now to actually say 'Do we want this now?"
It's the Clare man's third year in charge and he might feel that's it about time Wexford's apparent progress was confirmed with some trophies - their last Leinster title came in 2004.
However, O'Connor believes that Fitzgerald has done everything he can to make that possible and that it's now up to the players themselves to take the team to the next level.
"We're without silverware but when you look back since Davy came, the first year (the aim) was to go well in 1B but we ended up getting promoted. Got to a Leinster final and played alright in an All-Ireland quarter-final.
"Last year, before the year started people were saying 'If we could stay in Division 1A, it's a great year'. We stayed in 1A but obviously you want more. We were unlucky to miss out on a Leinster final against Kilkenny in Nowlan Park. Then I don't know what happened against Clare, we just didn't show up in an All-Ireland quarter-final.
"Davy has brought us to a place where it's up to the players now to actually say 'Do we want this now?'"