In the 42nd minute of Sunday's league final, Stephen O'Keeffe aimed a long puckout at Kevin Moran but it was in a landing zone where Limerick had a three-to-one advantage; Darragh O'Donovan was jumping with Moran, Diarmuid Byrnes was directly behind him, while Gearóid Hegarty was joining the contest as the ball dropped.
As soon as it did, Hegarty flicked the ball back to Byrnes. After breaking forward, Byrnes hand-passed the ball over Kyle Hayes' shoulder. The sliotar went to ground, which diluted Hayes' time and options – especially when Waterford players were converging - but as soon as he gathered possession, Cian Lynch was on Hayes' shoulder.
The pass went behind Lynch but he switched hands, grabbed the ball in his left paw before offloading to Graeme Mulcahy, who had just come off Lynch's shoulder. Mulcahy was fouled by Tadhg de Búrca inside the D, which resulted in another point for Limerick.
Limerick's tactical flexibility and potential to create so much space and disorientation up front is so devastating that it has asked hard questions of what the opposition now need to do next to stop them over the summer.
A minute later, Jack Prendergast was soloing down the opposite side of the field when he was chased down by three Limerick players before Tom Morrissey and Kyle Hayes forced the turnover.
Morrissey hand-passed to Lynch, who found Hegarty, who in turn played a lateral stick-pass across the 65-metre line to the onrushing Declan Hannon. The centre-back carried the ball a handful of yards before driving it straight over the bar.
Those two scores were of the modern game but Limerick are advancing that game to the next level. The part played by Limerick's half-forward line – Hayes, Morrissey and Hegarty – in their construction, along with the slick passing/off-loading/off-the-shoulder running which necklaced both scores together, underlined just how well-oiled this Limerick machine now is.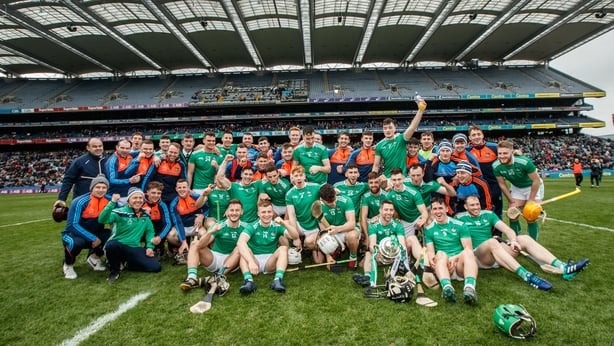 Their work-rate is massive but their stick-passing and short-passing game has gone to another level this spring; on Sunday, Limerick's success rate of short-to-medium passing was as high as 85%.
To break those numbers down, Limerick nailed 94 of their 110 short-to-medium term passes. And a high proportion of those passes were given when Limerick players were surrounded by a gang of Waterford players.
Those numbers are extremely high but they're not off the charts either. The successful passing average for most teams is between 60-70%, with the better teams above 75%. The increase in passing numbers is mostly a by-product of the modern game, where less structure leaves more loose players around the field and more options for back-passes.
Hitting moving targets and space is designed to reduce 50-50 contests, especially in aerial duels, but where Limerick have the jump on everyone else is their ability to hit their targets close to goal. On Sunday, Limerick found those targets with 20 of the 29 long balls played inside. And they mined 1-11 from that possession.
Limerick's style is designed to give their inside forwards the best advantage possible but it places a high premium on space creation, and the quality of delivery into that space.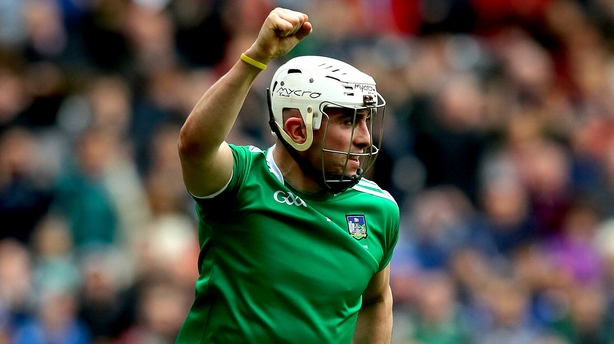 The Limerick half-forward line are key to how the system works – Hayes, Morrissey and Hegarty made 42 plays on Sunday – but Gillane's power, physicality and ball-winning ability has enabled Limerick to tweak their system even more this spring.
They have no issue now with playing only two forwards inside the opposition 45-metre line because Gillane can win the ball any way it comes in. And even if the scoring chance isn't on for Gillane, he is sure to have options or runners coming off him.
Unlike last summer, when Gillane played closer to goal more often, he has been running the outside channels more this spring, like Seamus Flanagan did in 2018. Yet having Gillane as that constant out-ball option allowed Peter Casey to spend much of Sunday's game out around the half-forward line, which dragged another defender away from goal, and which left even more space inside for Gillane.
Noel Connors was all over Gillane like a rash and, while Gillane would be disappointed with some of the balls he didn't collect, along with his three wides from play, he still ended with 1-5 from play, along with being fouled for a converted free. What's more, Gillane should have had a second goal while he created a stone-wall goal-chance for Tom Morrissey.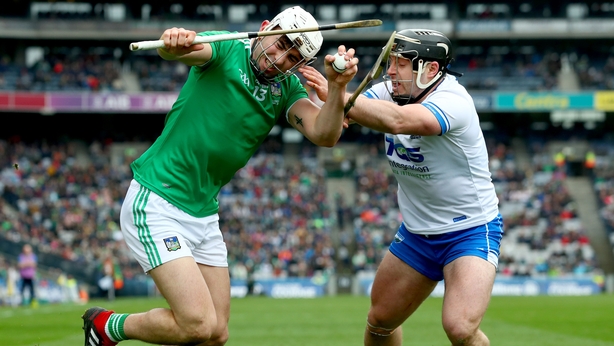 Flanagan's impact off the bench (he scored one point, won a free, forced a turnover which led to a point, and set up a chance for Gillane) further underlined Limerick's ball-winning power close to goal but Waterford were physically bullied by Limerick everywhere, especially around the middle third. Limerick forced 15 turnovers-in-possession all over the field but Waterford players were invariably always under pressure in possession.
An eight-point defeat could have been far uglier but the experience will also have been highly-instructive as to how Waterford may set up differently when the sides meet in Walsh Park in May. Especially when Limerick looked to have another gear, and when scoring 1-24 despite only having a 57% conversion rate.
Waterford's game has been more expansive this spring but Limerick in Croke Park was always going to provide the most serious examination of that trade-off in moving to a more gung-ho style.
Because they had no defined sweeper, Waterford were bringing Mikey Kearney deep and trying to allow Michael 'Brick' Walsh to sit back too. Tadhg de Búrca was often finding himself as the extra man but he didn't seem sure at times if he should be going out to pick up someone, or just sitting back. And it often caused confusion.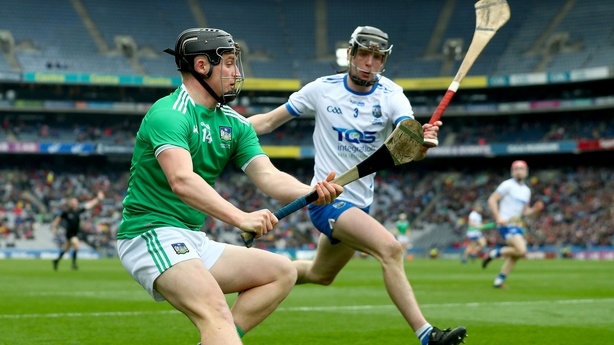 Waterford's half-back line didn't want to get dragged too far down the field but the Limerick half-forward line's ability to dominate that middle third governs so much of their system. And with such a grip around the middle, and with such a slick short-passing game, having that extra second or two in possession allows their players delivering the ball from the middle third to tailor those deliveries more to their inside forwards.
Limerick are a big, powerful and rangy team but their system also strangled the Waterford puck-out. Limerick hammered Waterford when O'Keeffe went long but even when he changed to a shorter game, Limerick shut down that second and third ball. From O'Keeffe's short puck-outs (they did get two points from two more longer restarts), they only got two points, both of which came off frees.

Limerick's set-up on the opposition puck-out is fairly defined. They leave three players inside the 45-metre line, two to three players between the opposition 45 and 65, and everyone else behind the ball. Yet as soon as the ball is pucked short to an opposition defender, Limerick's inside forwards come further out the field again once that delivery is made. And when Limerick win the ball back, the space is naturally created up front.
Gillane's goal chance in the seventh minute was an ideal example. O'Keeffe pucked the ball short to Philip Mahony but his delivery in to the Waterford full-forward line was cut out by Tom Morrissey, 35 metres from his own goal. Morrissey handpassed the ball across to Seán
Finn, who sprayed a crossfield ball into Peter Casey, who was making a diagonal run inside his own 45-metre line before passing inside to an unmarked Gillane.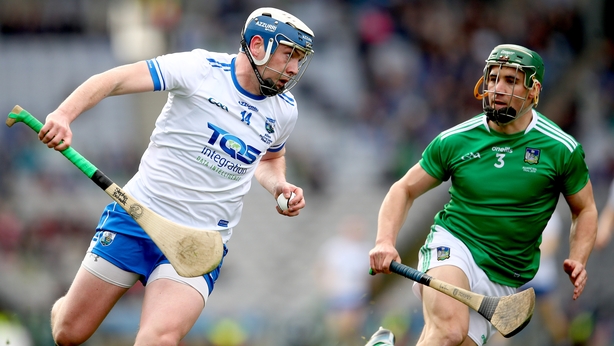 His shot was brilliantly blocked by O'Keeffe but Limerick still got a score from the play because Casey was fouled in possession and the play was called back for a free on the advantage rule.
Limerick's movement, and their ability to alternate up front, is getting harder to shut down. For one of Gillane's first half points, Limerick got off three stick-passes inside five seconds before Gillane secured possession unmarked on the half-way line. As the ball was flying over the bar, Hegarty was inside full-forward.
Limerick's tactical flexibility and potential to create so much space and disorientation up front is so devastating that it has asked hard questions of what the opposition now need to do next to stop them over the summer.
Setting up with a sweeper seems pointless when Gillane was still often able to win angled and crossfield ball ahead of two Waterford defenders anyway on Sunday. Yet playing a defined sweeper against Limerick is still a serious option with the licence it would give some of the other defenders to track, even man-mark, Hegarty and Tom Morrissey in particular.
As Dublin's template showed in the league semi-final, making that middle third more of a war-zone would also help contaminate the supply going inside, as well as allowing the sweeper that extra second or two to position himself in front of Limerick's intended targets.
The hurling public don't want to hear talk of sweepers, especially after such a brilliant championship last year, but Limerick are the main target now. And the machine that every other team, especially in Munster, is looking to shut down.