It's year three of Davy Fitzgerald's management of the Wexford senior hurlers. So far, things are going well as they face into a Division 1 quarter-final against Galway next.
And while Fitzgerald's nature is to keep a lid on any heightened expectations, he believes he has a squad that can compete in what is now an ultra competitive hurling top table.
Following on from Sunday's win over Kilkenny at Innovate Wexford Park - a result that set up the trip to Pearse Stadium next weekend - the Clare native took time to assess his tenure so far.
"Wexford hadn't won a lot of high-profile games, so that's why we had to keep using the same players," he told RTÉ Sport.
"You wanted to get their confidence up. At the end of last year we had a side that definitely was competing even though I only used 19 players in the championship.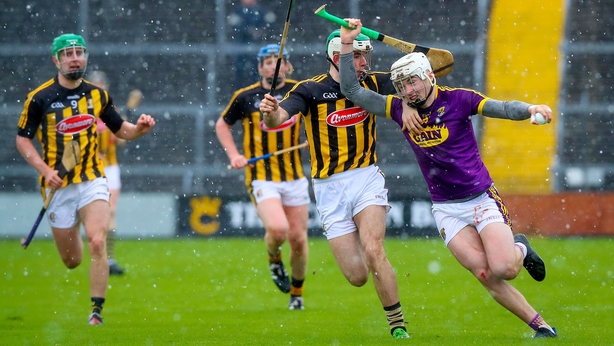 "And then this year. The pressure was off a bit with no relegation in the league. We have added to the squad and I decided to rotate more lads this year.
"I think 25/26 players on all have started in the league.
"I'm really happy that I can look at the bench and see lads that can make a difference. The last 20 minutes of a game is so different."
And so to the St Patrick's weekend where Galway await, a side that were stung late on by Waterford in their final Division 1B regulation game.
Fitzgerald is relishing the challenge.
"That's a great prize to get for beating Kilkenny," he added.
"They (Galway) won't be happy in conceding that late goal today. They are going to be vicious but it's a test that will tell us what we are like.
"Lets have a cut at it. Whoever we can beat, we want to beat."