Clare joint-manager Gerry O'Connor has called for consistency from his team after Clare beat Kilkenny at Ennis on Sunday by 2-20 to 1-22.
Defeat to Tipperary on the opening day left the Banner looking for their first points of the new campaign. Goals from John Conlon and Padraic Collins helped them overcome The Cats in the League for the fourth year in a row.
And while O'Connor says he's happy with the win, he says the team can't afford to let their performance drop in games.
"Lots to work on, but we're happy with the two points," O'Connor told RTÉ Sport. "The game turned on two key moments, from our perspective.
"We got two goals, and after those goals in each half, we played really, really well for six or seven minutes. We tacked on points, immediately after the goals.
"Instead of our normal stance of turning a goal into a two point goal, we actually turned it into a four point goal.
"But we'd be disappointed with the way we backed off then, and didn't perform for the last ten minutes of each half."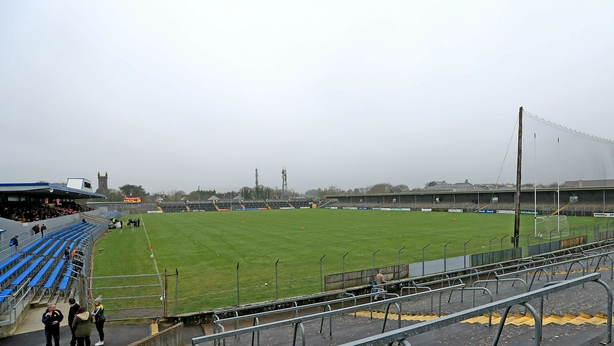 Clare led by six points as the game entered its closing stages, but Kevin Kelly's injury time goal for Kilkenny left the minimum between the sides.
O'Connor says the scoreboard should never have been so close at the end.
"Diarmuid Ryan scored a point - we won the ball in our half-back line, we popped the ball out, Podge flicked it on to Ian Galvin, and Ian Galvin flicked it on, and Diarmuid took it on the run and got a great point.
"Our issue is that we didn't do that enough. We had lots of possession there in the second-half, and we didn't transfer that into scoring chances. We didn't put points on the board when we had the opportunities."
With at least two more games to come in Ennis before the spring is out, O'Connor is hoping that the home support can play their part.
"It's more important that it's a fortress for the Championship. By the very nature of the League, the home teams have a very solid advantage, for whatever reason.
"The crowd respond here. They're very close to the pitch, and they can see the effort the players are putting in. It energises the players."