Peter Leahy has a three-year plan to bring a "brand new" Mayo team back to the top, and believes the influx of fresh faces on the panel represents the perfect opportunity to rebuild with a squad who "buy into what you say".
It's been a rocky year for Leahy. The twelve players who walked away from the squad last summer, citing player welfare issues, will not be back. An ocean of experience has been drained from the camp.
Key figures such as Cora Staunton, Fiona McHale and Sarah Tierney leave big shoes to fill, while only four players who started the 2017 All-Ireland final against Dublin remain. One of those - Niamh Kelly - has taken over from Tierney as captain.
Back in November, Leahy was ratified by the Mayo LGFA county board to remain at the helm until 2021 and he now begins the task of rebuilding the Green and Red.
It is a challenge he describes as "really exciting", suggesting that a new wave of talent can flourish in the absence of strong, influential figures in the dressing room.
"I think it's better [to have so many new players] because they buy into what you say," he told RTÉ Sport at the launch of the Lidl Ireland Ladies Football National League.
"It's right across the board, it's everywhere, where you'll have senior players who just will not agree with what you're doing and go against the grain on what you're doing.
"With this group of players we have at the moment, they are believing in our process, they know it will take a bit of time but they believe in it and and they're moving towards it.
"In a lot of ways it's a lot easier to deal with people who are open-minded to do what you want them to do and express themselves. The real thing for me this year is that they learn how to express themselves, have their own goals, take their own responsibilities on, not rely on other people or be in awe of other people...
"Everybody is equal, everybody is on the same plane and everybody gets to do their bit.
"I like to empower players to play within their capabilities, challenge their boundaries and go beyond.
"What you notice about senior players is sometimes they can take too much of that responsibility on and overplay things.
"When you have a fresh bunch of people who start to trust one another, believe in each other and believe in the process, I think that's maybe where it'll come good.
"We've a brand new team. It's day one of a three-year process, so it's really exciting. We're going into a league campaign with only four players who played two years ago in the All-Ireland final.
"If that's not a clean-out I don't know what it is. But listen, teams regenerate themselves. It's going to be difficult... but we have superb footballers in with superb attitudes. It's really exciting times the way we're training at the moment."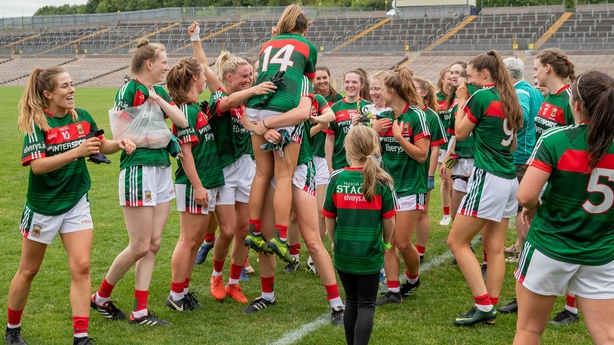 Mayo were thrown into turmoil when a dozen players walked out before their Championship opener against Cavan last year. They escaped from Group 4 with eventual All-Ireland champions Dublin but were hammered in the quarters 5-11 to 0-12 by a ruthless Galway.
They'd enjoyed a positive spring, making the Division 1 final where they lost to the Dubs having generally looked in good shape. As Leahy puts it, "things happened", and Mayo suffered too much collateral damage to build up a head of steam in the business end of the year.
Now they go again, opening their Division 1 league campaign against newly promoted Tipperary with a trip to Croke Park to face the Sky Blues also on the horizon as part of a double-header with the men's clash.
"I suppose you could say we are an unknown quantity now, but in Division 1 I'd be surprised if any manager takes any other team for granted. I don't expect people to say, 'oh Mayo are finished', or anything like that," Leahy added.
"It's brilliant [to play at Croke Park]. We could have done with it a little later on. It's the third game, we'll be very raw. We'll have players who've never even set foot in Croke Park but listen, it's a learning curve. They won't let themselves down.
"You even look at all the hassle they got last year going into the game against Cavan and they came out and excelled.
"There's a resilience in these people. They have a feeling that they're getting a chance, they're getting the opportunity. It's exciting."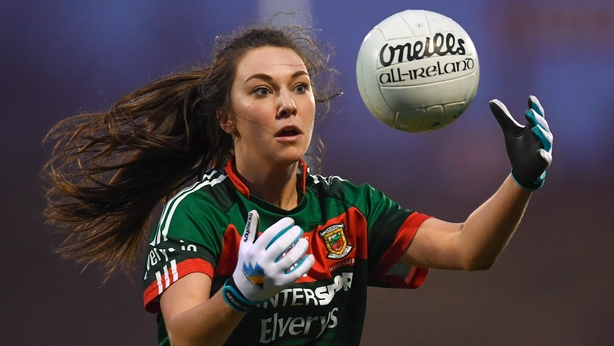 Skipper Kelly echoed those sentiments. She, along with her sister Grace, Rachel Kearns and Fiona Doherty, assumes greater seniority now as the four survivors of the 2017 All-Ireland decider.
But Kelly believes there's an onus on everyone to step up.
"We've a lot of new girls in, it's a big change from last year. We've a lot of experience lost but at the same time it's a fresh start," she said.
"It was a tough year. You can only deal with what we have in the panel at the minute and our focus is on this year. We'll keep working hard and hopefully the results will come.
"Big names have left the panel so it opens it up for some girls to take on more leadership. The likes of myself as one of the older girls on the panel, I have to take on more leadership now and the young girls coming in need to step up as well. I suppose it opens up other opportunities for people.
"We need to all step and all be leaders in the team, not leave it one or two. To get to the All-Ireland final and play in Croke Park is the absolute dream. We have to keep visualising that we can win it.
"I'd like to think we can make it there and hopefully win it. Time will tell."