The players who left the Mayo Ladies panel have denied that it was over selection issues and say it was down to a "toxic" environment and that they felt "intimidated". 
The 12 players and two members of the backroom team have broken their silence on the player welfare issues that they say lead to their departure.
Former captain Sarah Tierney reiterated that all 14 of them left for the same reasons.
She spoke about what she described a a "difficult" relationship with manager Peter Leahy, who last week told the GAA Hour podcast that the walk-out was related to selection issues and a power play that failed to oust him from his position.
The playing group said that this was an issue about mental health and well-being and said some members of the team were receiving counselling.
@jacquihurley reports from Mayo where the 12 players and two members of the backroom team have broken their silence on the player welfare issues that they say lead to their departure from Mayo women's panel #rtegaa pic.twitter.com/dRkU6bjBlo

— RTÉ GAA (@RTEgaa) September 18, 2018
Cora Staunton, one of the players who left, acknowledged that her use of the word "unsafe" may have misled people, but stood by her comments that it was an unhealthy environment.
In their statement the players accepted the implications that could be inferred from such language, but insisted their mental health was impacted by the environment within the camp.
"The whole experience had a significant impact on our mental health.  We used the terms 'unhealthy' and 'unsafe' and accept, and take responsibility for the implications of this language but for us, these are relevant terms and stepping away was the right decision."
When asked if they could ever see a day that they would be involved with Mayo again, all 14 said they hoped some day that would be a possibility.
"Ultimately our issues related to a lack of communication, being undermined, intimidated, feeling isolated and eventually helpless in the entire situation," they said in a statement.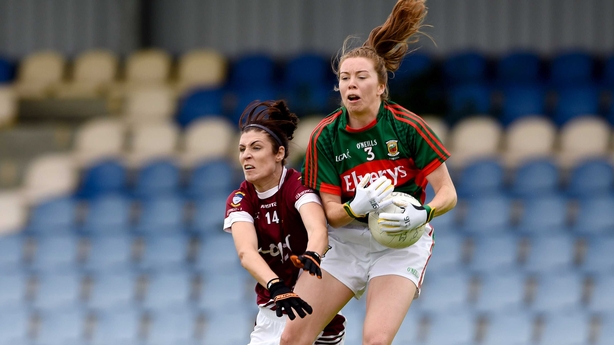 Tierney told a press conference: "To disregard our emotions as feelings in his podcast, that's so disrespectful. The issues are much more sensitive, much more complex, less understood.
"If we were sitting here complaining about not having a chartered physio or not having a strength and conditioning coach the whole country would be behind us but it's because it's issues that have affected us personally that no-one understands it, no-one gets it.
"I tried to get everyone into the same room to come to s solution, to try and move forward because I do believe there was an All-Ireland final in us again.
"I'm actually really upset and disappointed by it all.
"I just felt that I had no other option but to step away from Mayo football."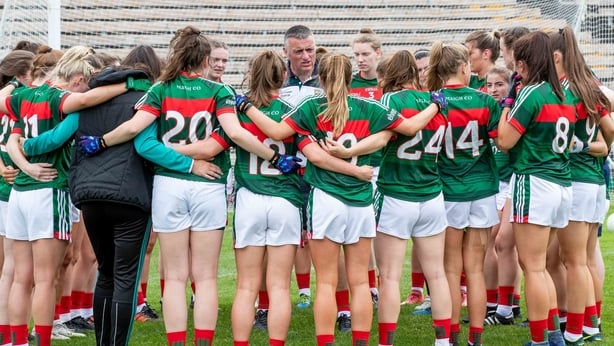 Former vice-captain Fiona McHale said: "The opportunity for some people to learn and improve was not given by the manager.
"The manager referred to this on his podcast that he has a commitment to equality but we never saw evidence of this commitment.
"We would consider [that] equality is having respect for everybody, everyone at the same level.
"Some people directly asked for feedback off the manager and they were not given it.
"One girl did not make the starting 15 for the Connacht final and during an individual meeting she had after the final, she was given feedback as to why she wasn't starting and the feedback given was that she was lazy.
"There are four of us here [at the press conference] that have started in the Connacht final.
"Why would we leave for those reasons? Why would we leave for selection issues? 
"It's absolutely crazy for people to even think that or for it to be even suggested by people."