Having staved off a late Wexford fightback in their Allianz League victory in Newtown this afternoon, Limerick manager John Kiely was pragmatic in his assessment of a game that saw his side come out on top at Innovate Wexford Park.
There was little to separate the two counties in a game that was not short on intensity.
"The two teams were pretty evenly matched really most of the way through. We got the last couple of scores to see it out but there was an awful lot of pressure being applied by Wexford in the last ten minutes.
"They came back very, very strong and I suppose that's what you get when you come to Wexford Park, you're going to have a right battle on your hands.
"I'm just delighted with our lads, their attitude is fantastic, their work-rate was fantastic and it's great to get off to a start with two points."
Kiely was equally effusive of the attitude of his side when Davy Fitzgerald's team made it a one-point game.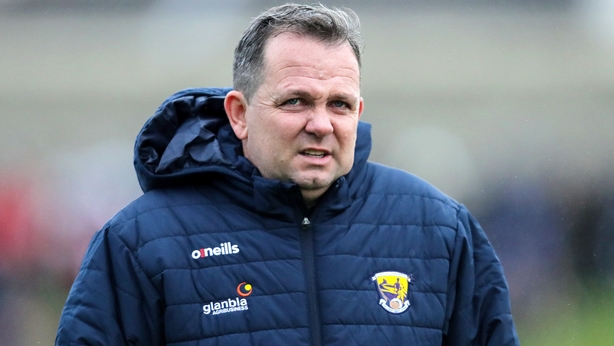 "We pride ourselves on trying to respond to scores like those, so it was great to see it back again today."
Kiely credited this with both the physical preparation and attitude of his players. despite their inter-college commitments.
"Yeah listen we are only back on the pitch two weeks, three weeks. The Fitzgibbon Cup is on at the moment and we're trying to give fellas a bit of space for that, so it's challenging, but we're working hard and we're trying to be fair to the players and you know there's a long spring there yet, we're just enjoying the games and getting back onto the pitch is what we want to be about."
"Listen it's hard on the players, you know, we are trying to work with the players because the players really enjoy playing Fitzgibbon Cup hurling.
"I enjoyed playing Fitzgibbon Cup when I was a player myself, so we want to give the boys the opportunity and the space to do that, but we are also trying to obviously prepare for the other games at the weekend.
"So listen we're working hard with the colleges to try and make it work and working with the players and I think they understand that."
If there was a black mark on the game, it was the sending off of Wexford full-back Liam Ryan and Limerick full-forward Seamus Flanagan. However, Kiely did not offer any further thought on the 27th minute incident.
"I haven't seen it back yet, so I'll hold my powder on that one, but listen, the pitch is tight here to the fence on the outside, there's only a couple of yards there so it's easy for a fella to get pushed up against the fence but I didn't see any of the details after that, so listen we'll just have to wait and see tonight."