Tomás Ó Sé has warned fans in the Kingdom not to expect their side to immediately challenge for the All-Ireland title under new boss Peter Keane.
Keane led the county's minors to a historic five-in-a-row last September before succeeding the departing Eamonn Fitzmaurice.
However, as Ó Sé pointed out, he is inheriting a side that didn't even make the semi-final last year.
"I'm not going to be talking about Kerry having a chance of winning the All-Ireland. I think they have a lot to work on," said the five-time All-Star at the launch of the Gourmet Food Parlour HEC Ladies Football Championships today.
"I think Kerry are being bandied about as the team to take Dublin off their perch - if any team will - and I'm saying 'where is that coming from like?' because they didn't even get the chance to go against them last year.
📷 *IN PICTURES*

📸 The best images from the launch of the 2019 @gourmetfoodparl @LadiesHEC Championships

#⃣ #GFPColleges #WomenSupportingWomen #CantSeeCantBe #20x20 #ShowYourStripes @20x20_ie https://t.co/jiYIZlGE2K pic.twitter.com/DH4rzPDAuc

— Ladies Football (@LadiesFootball) January 22, 2019
"I'm not going to be naming players but Kerry were not up to it last year, they were not good enough in the latter stages of the Championship. I think the facts - and I don't like basing things on facts - they show that Kerry were too easy to score against and have been too easy to score against.
"You go back to the last game against Kildare and until (Neil) Flynn got sent off, Kerry were on the rack and Kildare were running through them.
"The Munster Championship certainly didn't help them. The league, they'll get a better gauge of where they are.
"Kerry have to focus on the League and let Peter Keane put his mark on things."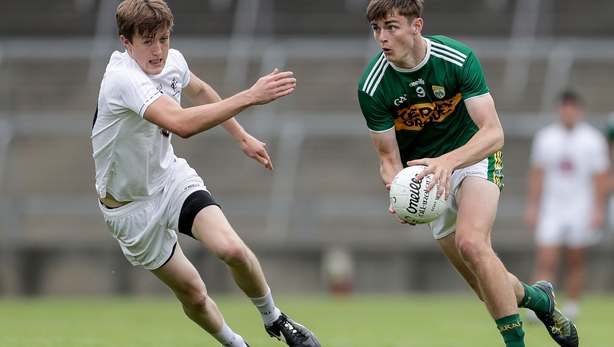 The optimism that traditionally comes with the appointment of a new manager and the innate confidence bred by lifting Sam Maguire 37 times means that hopes are rising once again in Kerry, however.
"I think there is a buzz down there, yeah, but nobody knows what's going to happen," said Ó Sé.
"There's talk about Donie Buckley and what Peter Keane achieved with the minors, the relationship he had with the young players and how much time they had for him.
"The young lads coming through are doing outstandingly well. Only for them, we would have lost to Monaghan last year.
"I still think there's a couple of players coming through. Diarmuid O'Connor is a player I've been hearing good things about and he's getting a good run inside there at the moment. Crokes (still being in the All-Ireland Club Championship) will hamper them.
"I think there's always pressure, whether it's Peter Keane or Eamonn Fitzmaurice. Even last year, I said he deserves time to bed in and give players a chance."