New Kerry football manager Peter Keane is only too aware that supporters of the side have high expectations, but crucially feels that time will be afforded to him in his quest to regain the All-Ireland crown.
Keane managed the Kingdom's minors to three successive All-Ireland wins last year - and so saw out an incredible five in-a-row for the Kingdom.
It was no surprise then that the Cahirsiveen native was appointed as successor to Eamonn Fitzmaurice.
And so it would appear that Keane has plenty of raw material to work with in his new role.
The task then for the new man at the helm is to ensure the integration process produces a dividend in the senior ranks.
"There is a job there to get those minors up to the level required and whether they can reach that level only time will tell," was Keane's reply when RTÉ Gaelic games correspondent Marty Morrissey asked about the reservoir of talent he now has at his disposal.
"It's a unique achievement for Kerry to have achieved the five in-a-row but is no guarantee of success and prior to that it was 20 years since our minors won. That said, Kerry were competing at senior level throughout the period."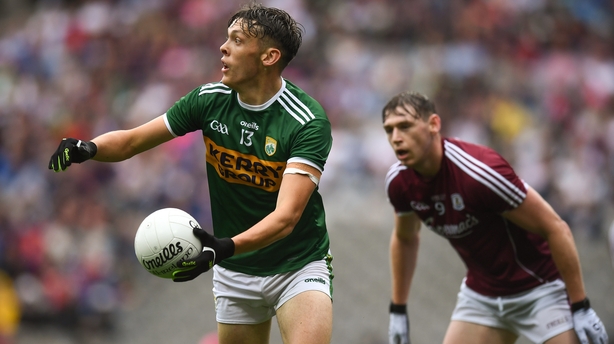 As of now, it's hard to say what Kerry team will take the pitch for their Allianz Football League opener against Tyrone.
"I'm not going to say we are going to start out with a youth-only policy," Keane added.
"There is no hard and fast rule on that one. We have had four retirements. Bit by bit, a squad is going to evolve.
"It will take time for those young guys to develop, to get the physicality right.
"As things stands, we would like to think we have a core of experience in the panel. Having Tommy Walsh back in the squad adds to that experience. 
"Tommy came back in '15 and at the time it didn't work. However, having watched him in a lot of county championship games he's in good shape.
"What I'm more concerned about is getting a structure to our team, concentrating on ourselves, getting ourselves right and seeing where that takes us.
"I want to see Kerry playing with the right tempo. The Kerry public want that. Yet, the Kerry public realise that this will take time.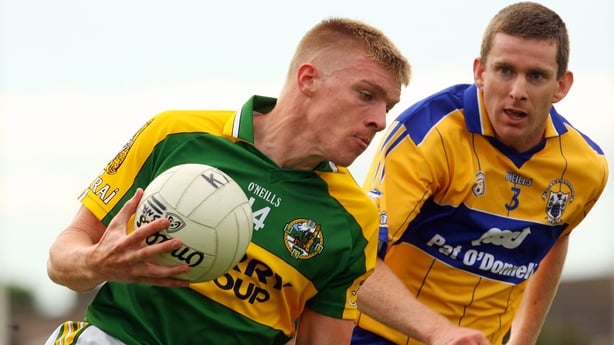 "When asked about how serious Kerry will take the league, Keane was succinct in his response: "Is the National League of utmost importance to us? No it's not.
"Ultimately, there is a bigger picture. I have a great squad to work with and it's a challenge we are all embracing."
As for the new rules that are currently in play, Keane, like many other managers, feels it's too much to take on all at once.
"Five changes is a lot in one sweep and we didn't play in the McGrath Cup to work on them," he remarked.
"We have more than enough to be worrying than the intricacies of rules which will not be in play for the championship."
The Kerry boss was then asked about each of the five changes.
Kick-out from the 20m line: "I was reasonably happy with the way it was before."
Sideline kick: "I don't see any advantage - teams will get players behind the ball which defeats the purpose of what they were trying to do in the first place."
Sin-bin: "It will take a bit of time to implement it properly. I would have preferred the awarding of a 21-yard free."
The advanced mark: "The mark is the one I like the most. I see big advantages in it. Fire in the long ball into the big full forward and see what happens."
Three hand-passes: "It's the one I'm least in favour of. I understand you want to cut out the hand-passing that's in the game but it could be that fourth hand pass or fifth hand pass that create that goal-scoring opportunity. You may need those extra hand-passes to break down blanket defences."