Cork forward Amy O'Connor says the 2018 All-Ireland final is 'terrible to watch' and has admitted she hasn't looked back at footage of the game yet due to the 'stop-start' nature of the tie.
Paudie Murray's side defended their crown against rivals Kilkenny in that decider, with Orla Cotter hitting the decisive point from a long-range free after she was adjudged to have been fouled.
Many were left frustrated by the number of frees awarded throughout the final, while Kilkenny boss Ann Downey labelled Cork's match-winning free as "harsh" in the aftermath.
O'Connor picked up her fourth All-Ireland medal with that victory, but she argues that it wasn't an enjoyable spectacle for fans.
"It's terrible to watch," says the 22-year-old.
"I actually haven't watched it back, it's awful. It kind of frustrates me that the games that are televised are terrible to watch and they're not doing the game any favours at all. They're boring to watch and constantly stop-start.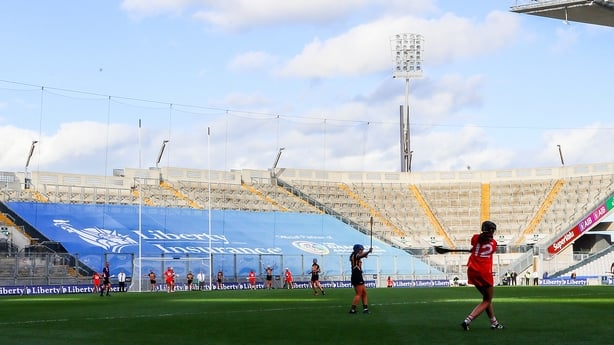 "Ultimately, camogie has become a game of free-takers, especially in the latter stage of the championships. I couldn't say it in the earlier stages because the games are more free flowing but I think when everything is on tele, I think the referees might be under a bit of pressure to play to the rules.
"And I actually don't blame the refs for stopping and starting because at the end of the day, they're only playing by the rules. You can't blame them."
O'Connor went on to point out that perhaps the Camogie Association should consider developing their referees in an effort to implement a more free-flowing rhythm to the games and reduce the free counts.
She also suggested that there are some inconsistencies in how games are officiated, which makes it difficult for teams to play within the rules.
"One week you go out and it's a free, another week you go out and it wouldn't be a free. You're going out to play a game and nearly seeing who the referee is and you'd have to adjust how you tackle someone.
"I don't know if the advantage rule is being played as well as it could be. It's terrible to watch and it's not doing the game any favours.
"The Dublin and Cork ladies footballers, that [All-Ireland final] was brilliant to watch because both teams went out and genuinely went to win the game whereas other teams are not going out to win, they're going out not to lose.
"It's just not doing the game any favours."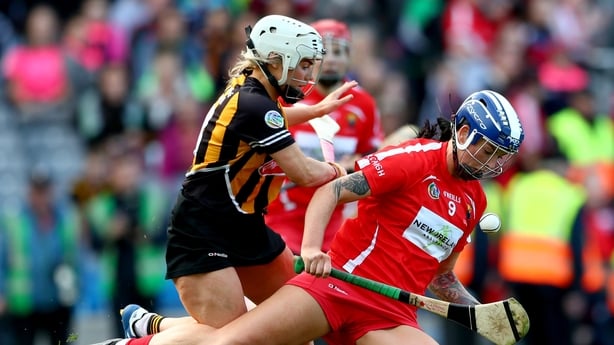 Looking towards the future of camogie, O'Connor stresses that she would like to see all branches of the GAA merge together and exist under one umbrella.
That vision partly stems from her frustration that Cork must fundraise if they want to go on a team holiday after winning an All-Ireland while the situation is different in hurling.
She says her team visited Fuengirola in Spain last year for a few days to celebrate their 2017 All-Ireland victory but adds that they decided to stay at home this year due to the difficulties involved in gathering the money required for a team holiday.
"It makes my blood boil. No disrespect but the Fenway classic, I think 40 Cork players [went].
"It's a bit of a joke to be honest. It would make your blood boil. They won Munster, fair play but it was their extended panel. If they brought 20 players because they only needed 15 and five subs, fair enough but they brought an extended panel.
"And then the [Wild Geese game] in Australia. I know it's all sponsorship [that] paid for it but still it would make your blood boil that we won an All-Ireland four out of five years and the furthest we got was Fuengirola.
"It is frustrating. Why should the boys be paid for and we're not?"
Littlewoods Ireland and the Camogie Association were joined by a host of Ireland's top Camogie players to launch the 2019 Littlewoods Ireland Camogie Leagues today.