The Clare footballers were crowned McGrath Cup champions in Miltown Malbay and after the victory over Cork, Clare manager, Colm Collins was critical of the new football rules.
The experimental rules are currently being trialled for the pre-season competitions but they are subject to a review at the scheduled meeting on 19 January, where the GAA will assess how they operated during the initial trial.
The five rules relate to kickouts, sideline kicks, handpassing, a 'sin bin' and the mark.
"I don't think they make that much difference to the game," Collins told RTÉ Sport.
"Do they make the game more positive or make a big difference? No.
"You've got a situation now where everyone is roaring third ball you've to kick it. It was supposed to make the game more attractive, I think it's doing the direct opposite.
"It is playing into the hands of packed defences; they back off because they know at some stage the kick has to come.
"I have greatest respect for the people who thought about this and they were very genuine and put a lot of time into it.
"I just don't think it will work, if we are going to change rules like this they better make a bloody difference, this is not working.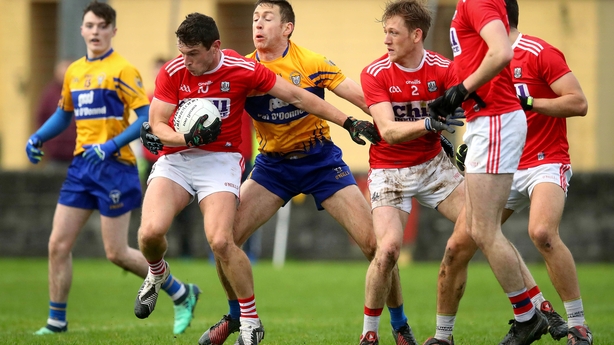 "I think a simple rule if you take the ball over the half way line you can't take it back would work way better.
"There are a lot more things I would do, that are a lot more simple that would help the game."
Clare finished strongly scoring four points in the closing stages to see off Cork and claim their thirteenth title.
"I was happy with how we adapted in the second-half, in the first-half I think we played into their hands too much, in the second-half we learned a little and we did well, we kept possession a lot better.
"There was some excellent free-taking from Cathal O'Connor, and Keelan Sexton you would have to be very happy with that aswell.
"I was a bit unhappy with the way we didn't hang onto the ball, we pride ourselves in not giving away possession and we gave away the ball 23 times in the first-half and that is something we will have to work on."