County Board chairperson Tracey Kennedy has targeted finding a sense of Cork-ness within football circles to address the diminishing interest in their inter-county team.
A plan designed at revitalising the game in the Rebel County, developed by Graham Canty, Conor Counihan, Brian Cuthbert and Kennedy was launched at Pairc Ui Chaoimh, incorporating 100 submissions to formulate it.
The stand-out ambition to be challenging for senior All-Ireland titles again in three to five years.
Kennedy told RTÉ Sport: "There has been a lack of success since our last All-Ireland title in 2010. We have slipped down to Division 2 of the league and a recent statistic put us at 15th in the list of counties. That's a big drop from a county that was first place in 2010.
"We can see that it has been a while since we won an All-Ireland club title. There are concerns within the county about the standard of our club championship.
"So all in all, football Is not in a great place. That gives us the opportunity to make the improvements necessary that we think will drive Cork football and bring it back to where it should be. That is leading [at the top].
"We feel over the last number of years that our sense of Cork-ness has been threatened. It is something we want to bring back.
"We want to restore the passion of our supporters. It's obvious to us from the submission we received that there is huge passion for Cork football and huge interest in Cork football.
"We want to restore that connection and pride people feel in supporting their county, the pride our players feel in wearing the jersey, the pride our clubs feel in producing the Cork players.
"Those are all aspects of Cork-ness we hope this document will reignite."
The plan, which can be read here, details a number of different areas to improve, from work in schools to off-field areas such as media promotion.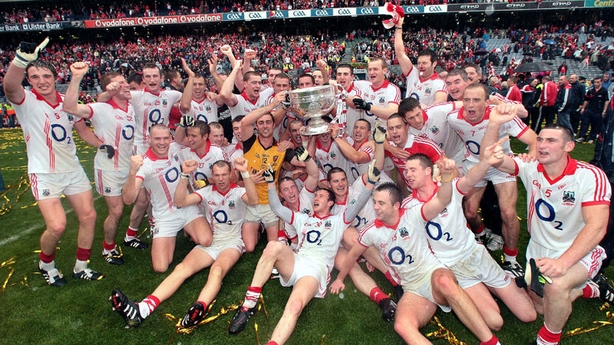 Kennedy said the plan will only be achieved if Cork football becomes united again.
"We want to increase participation and improve performance across all grades in the county. We have looked at how we can do that from the youngest child in the club to the top senior player in the county. We have focused on four keys areas; our clubs and schools, county, administration and our people.
"We have put in place 10 pillars which work in tandem with those four focused areas and hopefully deliver the strategies in the plan. There are also a number of key appointments that we think will be vital to drive delivery of the plan.
"If we can get the buy in from all stakeholders – and that is what is really critical – then the plan will succeed. We really need everyone on board.
"The submissions we received really showed a trend of people crying out for change in many different forms. We hope there is an appetite for change. We hope people recognise that if we want to improve Cork football then we are going to have to change.
"I mention in the document there is a need for a cultural change. That is a slow process. If people really want change, they have to support what is in this document."
The Cork hurlers have enjoyed an improvement in recent years after some struggles and the chairperson of the county board has acknowledged that as that occurred, football slipped down the pecking ordering.  
"We would feel as a county board that we would treat hurling and football equally. We resource them as well as each other.
"But probably now football has fallen a bit behind and needs a bit of positive support to bring it back up to that level."