An overhaul of the club competitions and ensuring Cork are All-Ireland contenders at all football grades within five years were two of the outcomes at the launch of the county's five-year football plan today.
A sub-committee established by Cork County Board to develop a long-term plan for Cork football has today published '#2024 - A Five-Year Plan for Cork Football', which outlines a number of key areas of focus for the Rebel County.
The plan, developed by former All-Ireland winning Cork Senior captain, Graham Canty, former All-Ireland winning player and manager, Conor Counihan, former Cork Senior and Minor football manager and All-Ireland Minor winning captain Brian Cuthbert and County Chairperson Tracey Kennedy, was launched at Pairc Ui Chaoimh today.
The plan seeks to improve participation and performance across all levels of Gaelic football in Cork and aims to deliver a number of outcomes between 2019 and 2024.
It states that the plan will lead to improve participation and performance across all levels of Gaelic football in the county and that the Rebels will be regular All-Ireland contenders in all grades of inter-county football, including club championship, in that time period  and
It has also made a number of strong recommendations in relation to club competitions, including the immediate re-introduction of automatic relegation in all levels of club championship and the development of a rigidly-enforced fixtures calendar for each full year for all footballers from Junior to Senior level in Cork.
The plan also seeks to address "the growing disconnect" between Cork supporters and Cork football teams.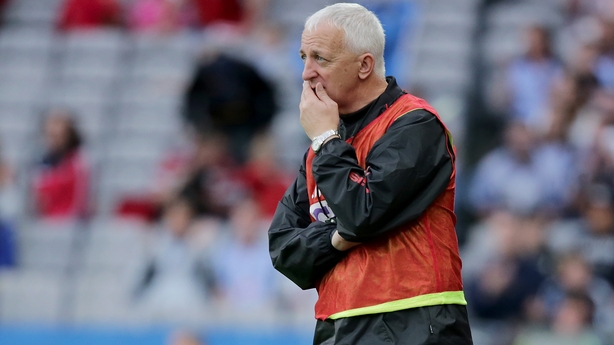 A number of roles - project co-ordinator, high performance manager, talent identification manager, junior administrator and media liaison officer – will be filled to carry out the plan and 2010 All-Ireland winning manager Conor Counihan (above) believes it will have a positive impact on the county's football fortunes.
"I think the resources being applied will be of major benefit but these are worth nothing without the support of the people on the ground," he said.
"This is an opportunity which we all need to embrace for the good of Cork football."
The plan will recommend for approval at the next County Board meeting on 29 January.