Limerick's Seamus Flanagan says that ending a 45-year wait for All-Ireland glory is not enough for the Shannonside county.
John Kiely's charges outgunned the defending champions Galway last year to cap off an incredible season of championship hurling, with Flanagan chipping in with a point from play in the decider.
But the dynamic forward didn't take long to distance himself from the euphoria of that momentous achievement. The team reviewed the footage of their 2018 games over the Christmas break, which was Flanagan's first time to even look at the All-Ireland final in full. But now they're ready to strive for more in 2019.
They even included some gym sessions during their recent team holiday to set the tone for the new season as the hard work resumes..
"It was our first win in 45 years but that's not going to be enough for us," says a defiant Flanagan.
"When your average age of the team is 23, who wants to have won at 23 and then not win again for another 10 years?
"That's nothing. You want to be putting back-to-back titles, if not more and we're just going to focus on this year, get through that league, hopefully, get what we can out of the league, and that's our priority at the moment.
"But when Championship comes around, it's going to be all go again and hopefully, you'll see us back in Croke Park on All Ireland final day."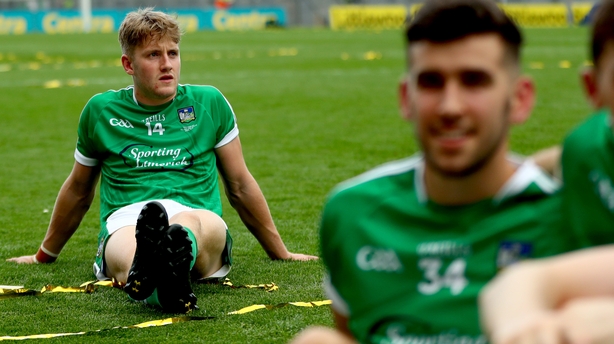 In addition to 2018 being a landmark year for Limerick, it was also the season in which Flanagan made his breakthrough into the starting team.
He points to his first start during the Munster Hurling League as a crucial point for him and he developed into a consistent performer for Kiely throughout the rest of the year.
The Munster championship produced a series of thrilling encounters and Flanagan excelled for Limerick during that campaign, hitting five points from play in a epic draw against Cork. He carried that form into the All-Ireland stages and was crucial to their Liam MacCarthy success.
But the white heat of championship hurling didn't trouble Flanagan. It was that first start for Limerick against Cork in the Munster Hurling League that spooked him.
"I remember I was more nervous for that game than I was for the All-Ireland final and that's no joke," he recalls.
"It was my first time getting a jersey off John Kiely. I was sitting beside [goalkeeper] Nickie Quaid and I was as white as a ghost. I thought I was going to get sick and he just said to relax and take it in my stride. I got on well enough in that game and I think I started every game from then to the All-Ireland final.
"It's huge and it just shows how important these games are. There was 15 lads that started the All-Ireland final and there was four or five who came on but people don't see there's an extended panel there of 10 or 11 and we're after getting four or five more in this year. Those guys are looking for game time if not starting positions.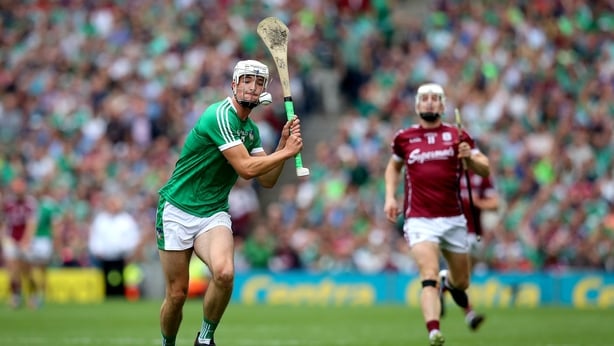 "Our in-house games are sometimes more strenuous than some of our championship games and league games because we're going 100%. I remember we had an A v B game the week before the All-Ireland final and the B team beat the A team so it just shows the strength we have there."
Flanagan's UCD team are in what has been labelled the 'Group of Death' for the 2019 Fitzgibbon Cup group stages.
They'll be joined by the reigning champions UL, along with UCC and NUI Galway as they prepare to try and navigate a tricky path to the final phases of the competition.
He'll be coming up against some familiar faces during those ties, including Limerick ace forward Kyle Hayes who plies his college hurling trade with UL.
"We're used to that in the club scene and you have been all the way through your underage career. But you're always going to have that slagging. At the end of the day, it's cut-throat. I'm playing for UCD and when I'm playing for UCD, that's my sole purpose.
"Heading down to UL, who are the reigning champions, will give us massive motivation to topple those boys. Everyone is saying that they're after losing players but look at their team - Kyle Hayes didn't play a game last year, Aron Shanagher [Clare] didn't play a game last year through injury. Those boys are going to be back this year and it's going to be huge."
Electric Ireland launched the Sigerson, Fitzgibbon and Higher Education Championships today, announcing that Electric Ireland will live stream a selection of Fitzgibbon and Sigerson Cup games, bringing fans closer to the action than ever before.