It feels like an eternity since that day of high drama at the Limerick's Gaelic Grounds in August 2014. James Horan watched on as his Mayo side were edged out by Kerry after extra time in the All-Ireland semi-final replay.
It was another case of what might have been for Horan. The fact that the Kingdom went on to lift Sam Maguire ultimately would only add to the sense of frustration.
When the dust had settled and the days were shortening even more, James Horan called time on his four-year tenure as Mayo boss.
Mort heartache and no little upheaval for the Green and Red would follow ahead of last August's decision by Stephen Rochford to step down from the top job.
So where to now?
"It's Horan's job if he wants it", was the stock answer from those with their ear to the ground.
And so it came to pass. The second coming of James Horan as Mayo manager was confirmed on 3 October – an overwhelming endorsement at that – previous grievances put aside.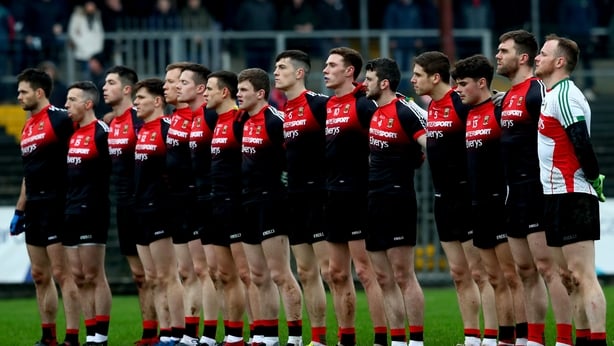 Mayo began their 2019 season against Leitrim in the Connacht SFL. Level after 70 minutes, the game was decided by the first ever penalty shoot-out in Gaelic football. Horan's men held their nerve best, winning 4-1. Will the events on a dreary day in Carrick-on-Shannon be the precursor for even more talking points in the months ahead? Time will tell.
For now, Horan is glad to be back.
Speaking recently to RTÉ Sport's Marty Morrissey, he said: "I love it. I love being involved in football, working with players who are very keen and motivated to do well.
"There's a bit of madness in it of course, but I'm looking forward to the challenge.
"I did miss it. You worked with guys for four years, day in day out and you get a strong connection with them. You miss that element when it goes.
"Look, Mayo have huge support. Football is a big game in the county, so many people play it. I think our approach to football is strong in terms of how we play the game and in terms of the principles we adopt.
"We never take our support for granted and every time we go out we'll certainly try to play as well and as hard as we can. That's what our supporters want to see.
"While I was away, I learned a bit working in the media, worked with other teams in different sports and I went back to college. Hopefully, that will stand to me second time around."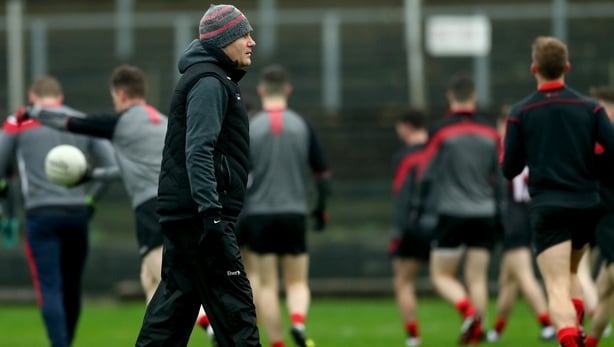 So what will be different in this second coming?
"You might be more relaxed about some things and focus more on other things that might be a higher priority," Horan added.
"Gaelic football and sport in general is always evolving, with different outlooks, different attitudes and different behaviours.
"With the rule changes now in place, we have to look at things differently for the league and we have prepared for that.
"I wouldn't be hugely in favour of the rule changes. I don't know whether they will drive the right behaviour or right changes that we are looking for in the game.
"The League is such a great competition and it's one you really want to be competitive in and do well in. It sets you up for a strong championship.
"There is a lot of potential out there and it's my job to accelerate that development"
"We have key things that we have identified that will hopefully improve our performance as the year goes on.
"Above all, teams are now trying to be more progressive than they were. Go back to when I was last in charge and there were a lot of defensive-based teams. Teams are no longer getting the rewards they thought they might with that approach."
Over 140 players have already being trialled as Horan looks to unearth talent that can make a difference.
The manager is excited about what he has seen so far.
"We have a lot of new players in the squad at the moment and I'm keen to see how they progress," he remarked.
"There is a lot of potential out there and it's my job to accelerate that development. Whether some will be ready for the championship only time will tell, but the style of play and the attributes shown my many so far would give me hope."
On 26 January, Mayo begin their league campaign at home to Roscommon. Preserving their now 20-year sat in the top flight should be a driving force ahead of championship campaign that begins in New York in early May.
No Connacht win since 2015, too long in the minds of most Mayo supporters. Whether that target is achieved, getting to the Super 8s will be paramount for Horan and co.