In 1971, the GAA lifted its ban on members playing or attending so called 'foreign sports'.
Also that year, the Association published the 'McNamee Commission Report'.
Under the stewardship of former GAA president, Padraig McNamee, the report made some very interesting recommendations that would eventually come to pass such as the acceptance of sponsorship and advertising at Croke Park and that an open draw would form some part of the football and hurling championships.
Indeed in football, McNamee and his colleagues recommended a permanent Rules Revision Committee. All told, the Report represented a snapshot of attitudes and concerns as the GAA headed in to an era of colour television - the modern era.
Central to this new world was a streamlining of fixtures across the Association. What was an aspiration in 1971 has still to come to pass, however.
Last Saturday, a motion from Roscommon on national fixture reform was voted down at a meeting of the GAA's Central Council.
The Club Players Association (CPA) subsequently issued a statement accusing the GAA of "contempt" and losing touch with its members.
"Central Council met last Saturday and did not properly observe the democratic process in reaching their decision"
The statement was signed by Roscommon county board member and CPA county co-ordinator Tommy Kenoy.
The Connacht county now believe the GAA's National Games Programme should be dissected with suggestions and recommendations to follow.
Kenoy also made reference to the aforementioned McNamee Report in how the fixture conundrum should be addressed.
He told RTÉ Sport: "A select committee would be established of suitably qualified people who would do a forensic examination of the National Games Programme and come back with appropriate recommendations.
"We modeled it on the McNamee Report. That was a strategic plan that was put in place by the GAA back in 1971. It's a very damaged document, but I still have it!
"Eighty percent of its recommendations were put in place, very good recommendations. One set that weren't were the fixture recommendations.
"The report analyzed the fixtures in 1969 and '70 in the same way that we are analysing them now.
"They said inter-county games were taking up too many weekends with the result that the clubs were being squeezed out.
"That was 47 years ago and here we are 47 years later with worse problems because we have added on more competitions, we have brought in the qualifiers. The second-tier competition in football if it comes to pass will take up more Sundays.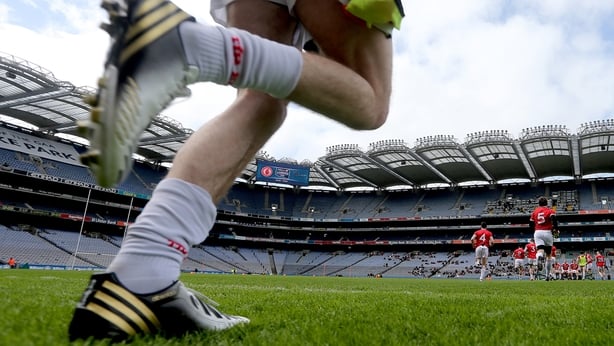 "There is no club activity in the summer months in many counties. Lads are taking the planes to foreign shores because they have nothing to do.
"I think the FAI have spotted a gap in the market by introducing more summer soccer. Our lads will then tempted by scheduled soccer fixtures if they present themselves and who could blame them."
Kenoy and the CPA have asked for a meeting with the GAA president and Director General on order to sort out the fixture problem.
"We have a fixtures crisis that's needs fixing," he added.
"The question is, who is going to fix it? Is it going to be fixed by strong leadership at national or provincial level or is it going to be fixed by a grassroots revolution?
"Central Council met last Saturday and did not properly observe the democratic process in reaching their decision.
"They didn't show the required level of strong leadership need in a time of crisis and worse they didn't listen to the voice of the clubs.
"That's what prompted the CPA statement from Roscommon. It seems to be that the problem will only be solved through a grassroots revolution. I don't think we have the level of leadership at national and provincial level that will solve the crisis."