Brendan Devenney says that Stephen Rochford's addition to the Donegal backroom team would be a huge plus for the county if the rumoured appointment comes to pass.
The former Mayo boss is set for a dramatic return to inter-county football according to reports today.
Rochford stepped down from his role following Mayo's failure to make the All-Ireland quarter-final Super 8 stage – their earliest Championship exit since 2010 after leading the county to successive one-point All-Ireland defeats to Dublin in 2015 and 2016.
Speaking on 2fm's Game On, former Donegal forward Devenney said that as far as he is aware, the appointment is "almost rubber-stamped", but admits it is a left-field choice to replace Karl Lacey who decided to step away due to family commitments.
"I didn't expect this," he said. "It's a strange one from a Donegal perspective, but even more so for himself probably.
"He's a man who could very well manage Donegal, not just to come in as part of the set-up."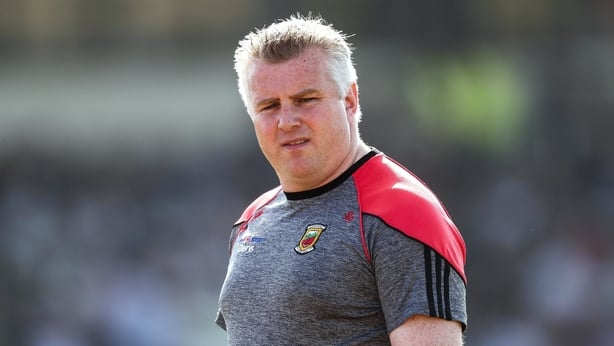 Devenney, who spent 11 years in the yellow and green jersey, says the man who has gone toe-to-toe with Dublin in recent years and lead Corofin to All-Ireland glory, would add significantly to a Donegal team looking to earn promotion to Division One and re-establish the county's position in the football pecking order.
"It's a bit of a coup for Donegal, if they do get him in," he added.
"If you are getting a guy of his managerial credentials to boost your team, that's another huge plus.
"If it does get across the line, it's definitely a big coup for Declan Bonner and Donegal"
"He can bring a lot to the table. For them young Donegal lads, they will have watched the runs of Mayo and them battles and they will respect Rochford as soon as he comes in.
"If it does get across the line, it's definitely a big coup for Declan Bonner and Donegal."