Bryan Sheehan knew Peter Keane as the older brother of his team-mates Ray and Kevin and a manager of St Mary's Cahirciveen's junior rivals Beaufort.
Little over 12 months later St Mary's would be All-Ireland junior club champions.
"I was naive at the time but we realised very quickly after he came on board how good he was and how much knowledge he had. I thought he really improved us that year as a group of players," said Sheehan, who had already won four of his five Celtic Crosses by the time Keane took charge.
Improving groups of players is what Keane has been doing ever since. Earlier this week he was tasked with improving Gaelic football's most decorated team and Sheehan has no doubt he is equipped for an enviable if onerous task.
After guiding St Mary's to All-Ireland glory, in 2015 Keane brought Legion to their first county senior final in almost 70 years (where Sheehan's divisional side South Kerry beat them in a replay), was a selector under Jack O'Connor for the first of the Kerry minors' five in a row before taking the bainisteoir bib for the last three.
Sheehan says what all these jobs had in common were young teams, lacking in experience but keen to learn - not entirely unlike the Kerry team he inherits from Eamonn Fitzmaurice.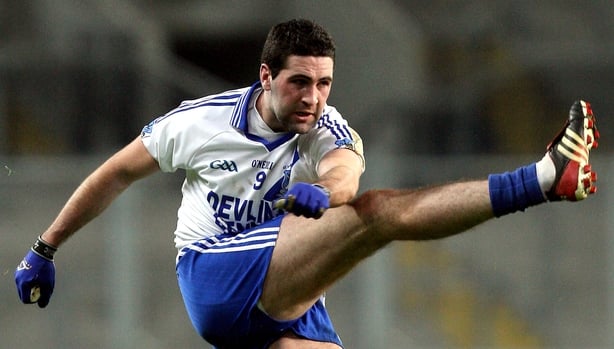 "It is a massive difference going into senior football, you are managing fellas who been around for a long, long time. Obviously the retirements mean a lot of senior personnel are gone but you still have the likes of Paul Geaney, Killian Young, David Moran, Peter Crowley, James O'Donoghue, they have been in there for a good spell and have All-Ireland medals.
"It will be slightly different but I think it will be good for Peter because the nucleus of that team is very young, especially after last year when they brought in a lot of young fellas and I think Peter has a proven track record with young fellas. He knows how to communicate with them.
"He knows how to get them to listen to him and understand what he wants to do. So yes, while it is a big step up and a big difference from looking after younger kids and younger adults, he is still going to be dealing with a relatively young team and I think that the appointment for Kerry is very positive."
While he has brought renowned coach Donie Buckley on board alongside fellow St Mary's man Maurice Fitzgerald, Tommy Griffin and James Foley, Sheehan would not expect Keane to delegate all coaching responsibility.
His ability to identify problems, devise solutions and communicate these to his players is what sets him apart.
"If you made mistakes in a game he would go into training the next week and try and explain what we had done wrong. We would do drills to correct that.
"The one thing I would say from that year working with Peter is how he spoke to players and got the best out of players. He just improved everyone, he knew where we were weak and worked to make us better," said Sheehan.
"He really improved us as a group in terms of our decision making on the field."
Fitzmaurice's final years were marked by criticism from the likes of RTÉ analyst Pat Spillane, who questioned his lack of defensive planning, which met its nadir in the Super 8s defeat to Galway and fortunate draw away to Monaghan.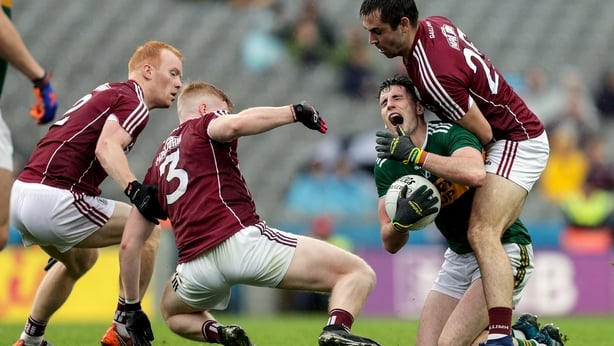 Sheehan does not think anyone should expect a radically different approach in terms of defensive systems, believing Keane to be a purist in the Kerry sense.
"From what I have seen of Peter there are never sweepers involved, it was open attacking football. But that was going back to 2010-2011 and football has changed dramatically, particularly in the last four to five years, never mind seven to eight years.
"The unfortunate thing with Kerry is there is pressure on and down here we do look for success.
"Peter is a purist and he likes to play attacking football, if you look at the last few minor teams, minor football is very much 15 on 15, the corner forward is the corner forward and he is not going to track back the field, so it is obviously different and only time will tell."
Not that anyone should be concerned the Kingdom will be a gung-ho attacking outfit, with Sheehan very excited by the management team that has been assembled.
"You have Donie Buckley, who will be a fantastic addition because he works very hard on coaching good tackling, not just for backs but for forwards also. That time he was with Kerry I thought he was fantastic.
"You have Tommy Griffin, a defender by nature and involved with Peter for the last while so they obviously have a good working relationship as he has with James Foley, so I think you have a good understanding there.
"Then you have Maurice from the attacking side of things, having played with Peter on the Mary's team for years I think the balance will be good.
"For me, looking in from where I am: I played with Tommy, was managed by Peter, played football with Maurice and worked under Donie Buckley.
"I really do think there is a good mix and balance there involved in the Kerry set-up and exciting times ahead."