At the launch of the Gaelic Players Assocation's annual report today, newly appointed CEO and Dublin footballer Paul Flynn highlighted the organisation's commitment to personal development: in 2017, 931 players availed of various programmes, the majority focused on improving their education and careers.
But in light of the recent ESRI study that showed inter-county players are spending up to 31 hours a week for the honour of wearing a county jersey, the obvious question is, will they have any spare time left to use these skills?
The GPA believes that that burden is too much for amateur players and they revealed that a committee has been established with the GAA to address the issue.
"The demands on our players have never been greater," said Flynn.
"We're conducting our own surveys at the moment, to review the 2018 season. We're at preliminary stages with results but one of the things that is coming out is that some of our players are saying they don't have enough of an off-season.
"These support structures are put in place so that players can better balance both. Our players are very good at balancing and trying to juggle a number of things in the air at once but it is a challenge.
"There's an action group being put in place. Three people from the GPA, three from GAA, co-chaired, with a terms of reference to have an action plan in place by the end of the year to address a number of the issues.
"As long as our players want us to remain amateur, we'll remain amateur. That's the same for everything. We are going to be actioning what our members require and I'll be proud to lead that charge."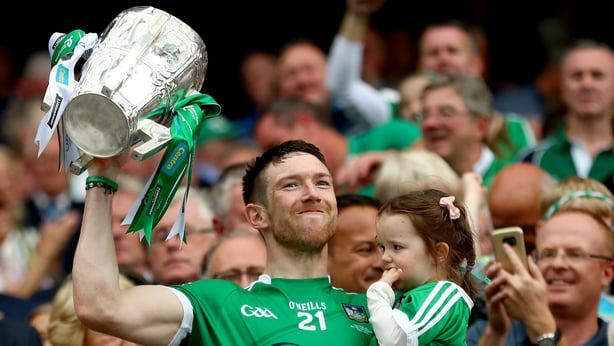 Chairman Seamus Hickey said that the new report gave the GPA a solid platform to negotiate with the GAA on creating a "sustainable" game and added that all potential solutions were on the table.
"In a lot of our own surveys we lacked that credibility of an independent body," he said. "The ESRI gives us a baseline.
"There's a huge amount of work to be done. I don't think I'd rule anything out. Guidelines for training for example, to me it's an open book.
"We really have to focus on the sustainability of our games. We're committed to the model as it is, we're committed to the amateur ethos as long as our players tell us they are, but they need a model that's sustainable.
"One of the main findings of the ESRI report was that the motivation to play the game remains to represent your country, that pride of place. That's a huge positive and it shouldn't get lost in the wider breadth.
"We've had those conversations with players about what way the game could shift and what the consequences of that are. What are their motivations then and would they remain the same?"
The GPA are also part of a working group on the ever-thorny issue of fixture calendars that will include representatives from the GAA and Club Players Association.
"It's about getting everybody into the room," said Flynn. "We have to sort out this key, fundamental question together. And it's important to have all parties' voice heard.
"It's right on top of the agenda for a lot of people. Our membership is inter-county players but they're playing club and college football too.
"We're open to changes," added Hickey. "We've been looking at the fixture calendar for quite a while, we've had our proposals put forward to the GAA.
"Making a sustainable game encompasses all of things. Having a calendar that has a clear and defined off-period is a must. Without down-time, you can't reenergise to go forward again.
"We all want the same thing. Club players and inter-county players enjoying our games."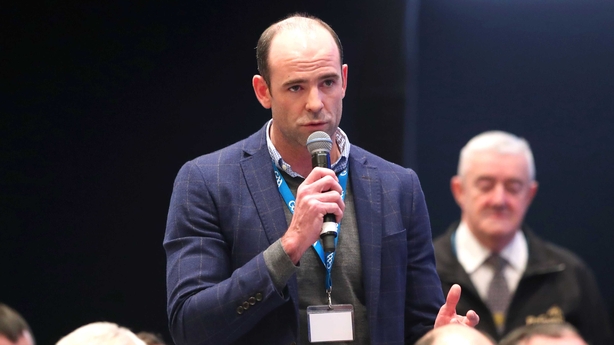 The GPA have been the officially recognised inter-county players' body since 2011 and are partly funded by the GAA.
This has led to questions over their ability to influence Croke Park. At last year's congress, the Super 8s football championship restructuring was voted in despite strong opposition from then CEO Dermot Earley.
Flynn believes that maintaining cordial relations is key to solving issues but he is adamant the players will be have more of a say in any future changes to inter-county competitions.
"We want to be at the top table for all decisions like this," he said. "We don't accept that changes can be made without the voice of the players, who are going out there to represent their counties in these competitions.
"We lobbied hard with the GAA to be on a committee with regards to a review of the current championship structures. It's not going to get sorted in isolation and we want our voice to be heard on issues this week.
"There is a certain level of distance between the organisation and the GAA that will always remain but there are a lot of things we have to sort out together, particularly the fixtures.
"That forum gives us the opportunity to do so. There are a lot of things we need to be able to enhance and improve and a lot of it you have to be able to do through relationships."