Liam Sheedy says a burning desire to return to the Tipperary hotseat was the catalyst in his decision to put forward his name as Michael Ryan's successor as his appointment was rubber stamped by the County Board tonight.
The 48-year-old, who led the Premier County to All-Ireland success in 2010 before resigning shortly afterwards, was ratified as the new hurling manager after throwing his hat into the ring last week.
Speaking to RTÉ Sport, Sheedy said that the chance to take over his native county, and the support of his employers, made the return possible.
"I'm thrilled to be back. To manage any team is an absolute honour, but to get to manage your own county is extra special.
"I'm really looking forward to it. One thing I can guarantee everyone is I'll give 100% over the course of my term," he said.
"Ever since I left in 2010, I always felt that someday I might be given a chance to come back in. I'm back working in Munster again with Bank of Ireland, that gives me a little more scope because I'm more local. When I got the chance last week to put my name into the ring, I jumped at it."
All-Ireland Under-21-winning manager Liam Cahill and former All-Ireland-winning minor boss Willie Maher were the favourites for the post, but after initially rebuffing Tipp advances, the longing to return grew. He said it was a "burning desire" to go back to the board and tell them he wanted the role.
Sheedy, who is the chairman of Sport Ireland's high performance unit and a member of the Irish Sports Council, chaired the Hurling 2020 Committee between 2012 and 2015.
He acted as an adviser to Eamonn Kelly in Offaly and Terence McNaughton in Antrim in recent seasons as well as his role on The Sunday Game, but says the allure was too strong to ignore.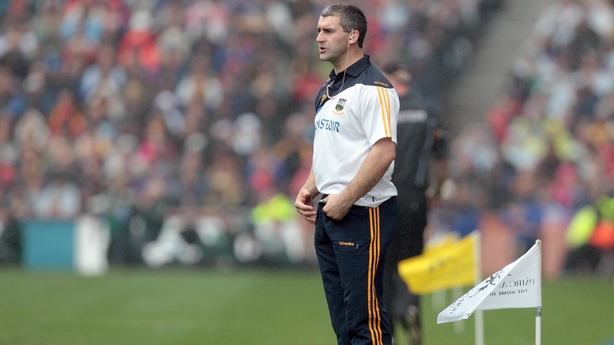 "You don't realise it until you are gone. Being involved with the club (Portroe), with Antrim and various teams, the love for the game never really goes away. I was fortunate enough to talk about it a lot of Sundays over the course of the years, so when I got the chance to come back in, I said 'why not?.
"I'm really looking forward to it. I haven't been as buzzed up in a long time. I'm full of energy and really looking forward to getting stuck in.
"There was a burning desire in me that just wasn't going away"
"I was fortunate enough to win an All-Ireland title and any time a job becomes vacant inside or outside, when you are an All-Ireland winning manager, you are generally in the firing line and that is a good thing. I was honoured to be talked about in terms of the role. As time moved on, there was a burning desire in me that just wasn't going away
"I came to the table late, but I'm delighted I did."
The high expectations within the county is to be expected for "one of the top jobs in hurling" he insists and while the 2016 All-Ireland winners failed to advance from Munster this year, though Sheedy feels they were "hugely competitive" in their shorter-than-expected summer outings.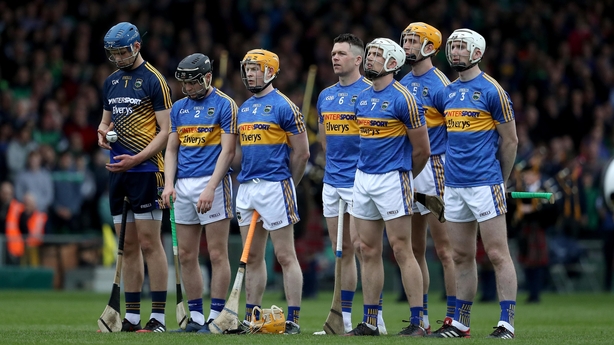 Rumours of ill-discipline again emerged from the Premier County, but this isn't new territory as far as the manager is concerned.
"I've never experienced that [ill-discipline] with any Tipperary team I've been involved with. I would have heard a similar story back in 2007 when I took over the team of unrest, but what I actually found was a wonderfully committed group who trained exceptionally well for me.
"I'm looking forward to creating a similar scenario again, really just giving the boys a good set-up that lows them to express themselves and play to their full potential."
The assembling of a backroom team remains a work in progress, and Sheedy is in no rush to get the personnel he wants for 2019.
"I'm going to take the next two or three weeks to make sure I get the right people. Nowadays it's all about the team behind the team."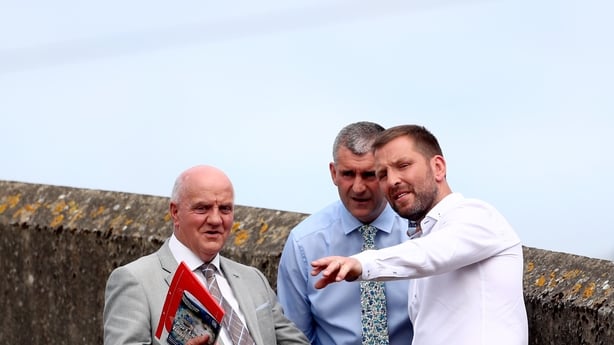 After eight years of punditry work on The Sunday Game, Sheedy says it will be interesting to see how his management team and players will be scrutinised on Sunday evenings.
"To say I have enjoyed it would be an understatement. It's really special. I'll be interested to see what the comments are from my old colleagues the first time Tipperary take to the field.
"I have loved my time in the punditry box, but I'm really looking forward to getting back on the sideline."