Liam Sheedy has been ratified as manager of the Tipperary senior hurlers for a second time.
Sheedy, who led the Premier County to an All-Ireland in 2010, emerged as a shock contender last week and the formal process to appoint him was completed tonight at their county board meeting on a three-year term.
"We are delighted to announce Liam Sheedy will be taking over as manager of our senior hurling team," Tipperary County Board Chairman John Devane said.
"Liam brings an unrivalled mix of track-record, passion and conviction to the table. We thank him for his commitment and we look forward to providing him with the full support of the county board as we move into the 2019 season."
Former Tipp hurler Shane McGrath, who was a key man for Sheedy in his first spell as they lifted the Liam MacCarthy Cup, believes the move will capture the imagination of the public.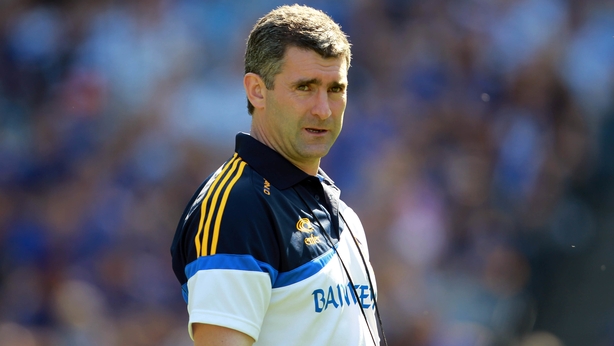 McGrath said: "I think most genuine hurling people in Tipperary are absolutely delighted with this. Liam Sheedy has worked in many aspects of his life in sport and everything he does he gives 100% and in an extremely professional manner."
He added: "The one word everyone uses when it comes to Liam Sheedy is that he is a 'legend'.
"He will make you a better athlete but he will also make you a better person. That is what he is going to do with this bunch of players. Liam Sheedy is the man Tipp have wanted for a while and they have got their man."
"I think he will bring changes. The game has moved on since 2010. You only have five or six guys from 2010 still there"
McGrath expects Sheedy to make a major impact to alter the fortunes of the senior team on the back of their Under-21 success this year.
"I think he will bring changes. The game has moved on since 2010. You only have five or six guys from 2010 still there.
"It's a different game now but Liam will adapt to that. He'll know the guys he has to bring in and he'll know the players will deliver for him on the big day.
"There was a great feeling around the Gaelic Grounds that night with the Under-21s and the manner in which the boys won it with hard work and honesty. Liam will use a lot of that crop.
"He'll build on the guys he has there as well. Time is short now, a lot of our guys are 29 or 30, the window is getting small to win another All-Ireland."
Elsewhere, Liam Kearns will continue the second year of his two-year term as Tipperary senior football manager.