In the wake of Kevin McStay's departure as Roscommon manager, former Rossies goalkeeper Shane Curran has called on the GAA to finance weaker counties and ensure a healthy level of competition for inter-county football.
McStay led the county to a first Connacht championship since 2010 last summer and reached the All-Ireland last eight in consecutive seasons as well as securing promotion to Division 1 of the Allianz Football League.
In his farewell statement, McStay highlighted some of the challenges of trying to compete at the top level of Gaelic football.
"While Roscommon is a proud football county, it is a small county with a limited playing pool and deficits in resources and facilities," he said. "If the GAA is committed to ensuring all counties are, at a minimum, competitive, then they must be supported financially in a way that reflects the demands and the need for fairness, equity and solidarity."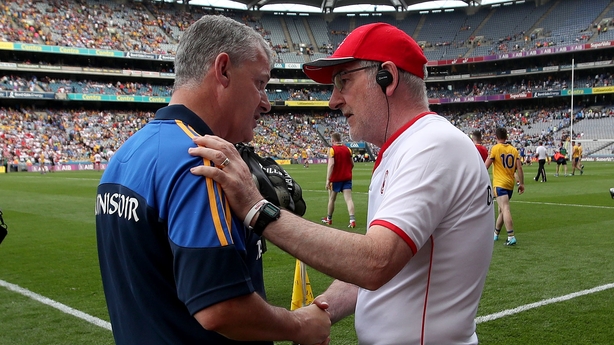 Curran, who won an All-Ireland club title under McStay with St Brigids, told 2fm's Game On that the Mayo native had overachieved given the resources he had to work with.
"It has been successful, and that's without the funding that the larger counties enjoy," said 'Cake'.
"The many significant achievements, he's done that on a wing and a prayer. Purse strings were very tight and that just shows how good a manager he was and how good a coach Liam (McHale) was.
"Things need to be freshened up as you go along but it's very different to do that if you don't have the resources to go and get the best personnel."
"I know he had huge challenges getting the resources for a small county like us to compete.
"It's something the GAA need to grasp and grasp very quickly.
"The travel costs, the food costs, I think if they were stripped away from a lot of counties like ours, we could look at bring in extra resources and facilities to compete."
We need your consent to load this SoundCloud contentWe use SoundCloud to manage extra content that can set cookies on your device and collect data about your activity. Please review their details and accept them to load the content.Manage Preferences
The funding gap between Dublin and the rest of the country has been highlighted since the Dubs powered to four in a row last weekend.
Curran insists he doesn't begrudge Dublin their success, nor assume Roscommon would automatically win titles with more money, but warns that the gap between the elite counties and the rest is growing.
"Roscommon have won two All-Irelands in 80 years. Not too many counties win them.
"But unfortunately the competitive element is slipping away year on year.
"This isn't anti-Dublin. I'd go to the end of the world to watch Dublin play, James McCarthy and Jack McCaffrey are on another planet.
"What it is is 'resource the other counties'. The job we have is to see if we can close the gap and give players hope that they can compete. That's all their looking for.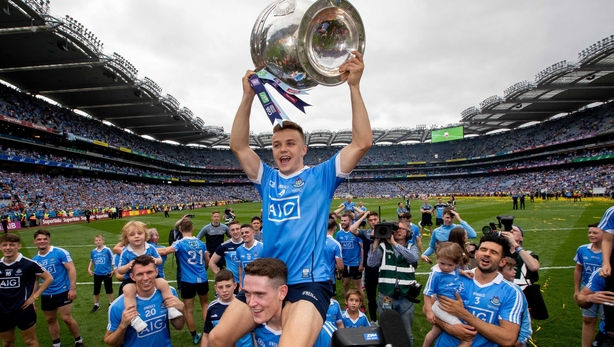 "Dublin have a lot of people around them that add a lot of benefit to their squad, be it strength and conditioning, scientific stuff in DCU, nutrition or whatever.
"I don't begrudge them any bit of that. They're a fantastic team but that's not the point. The point is that weaker counties must be resourced.
"Maybe in five years time or 10 years time a team may emerge to take on The Dubs, Kerry, Mayo but this is something that needs to be done rapidly.
"The game is dying in some areas but it can thrive with small changes."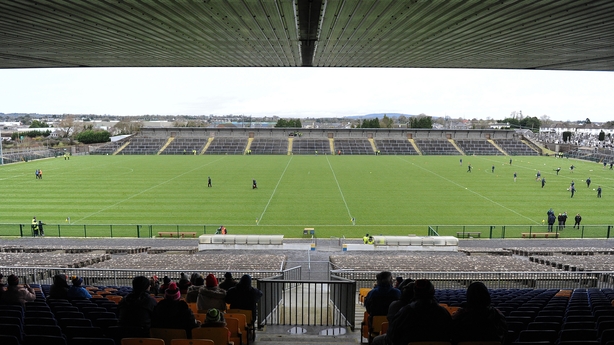 Curran said it was a constant battle in a county like Roscommon (population 64,000) to fund the expertise necessary for a modern-day inter-county team.
"If we didn't have a couple of tremendous sponsors Roscommon would fall off a cliff," he said.
"Our county board officers have been doing a tremendous job just to stay afloat and keep the players as best resourced as possible.
"It's an ongoing, 24/7 fight to keep that done and that should not be the case.
"That's the point we're trying to get across to Croke Park."
Curran, who manages the county's under 20s, said it was too soon to say whether he would be interested in succeeding McStay.