Kevin McStay has resigned as Roscommon manager after three years in charge of the senior footballers, saying he has brought the team as far as he can.
The Roscommon County Board said this evening that they "reluctantly" accepted the resignation after speculation intensified in recent days that he would depart from the role.
The former Mayo footballer has been touted as a potential successor to Stephen Rochford with his native county but declared that "today marks my retirement from senior inter-county football management."
The Rossies fell short in the Connacht final to Galway before an inspirational defeat of Armagh secured a place in the Super 8s.
The Connacht side however suffered heavy defeats to Dublin and Tyrone as well as a seven-point defeat to Donegal.
McStay, who led the county to three successive Connacht finals with a victory in 2017 the highlight, believes a change in management is the best course of action for the Rossies, despite getting the backing of the county board.
It is with a heavy heart that we confirm that Kevin McStay has stepped down as Roscommon Senior Team Manager. #rosgaa #gaa pic.twitter.com/fQr0b5jNIt

— Roscommon GAA (@RoscommonGAA) September 5, 2018
"Having considered the many factors involved in managing a county football squad, and unable to resolve enough of those factors to my satisfaction, I have decided that a change in management should take place immediately," he said in a lengthy statement.
"I feel I have brought the team as far as I can at this stage and a new voice and direction is now required. The handover to the next management group will be orderly and without fuss."
McStay outlined the achievements in his time in charge, including league success in Division 2 this year and said the provincial success last year was a special moment.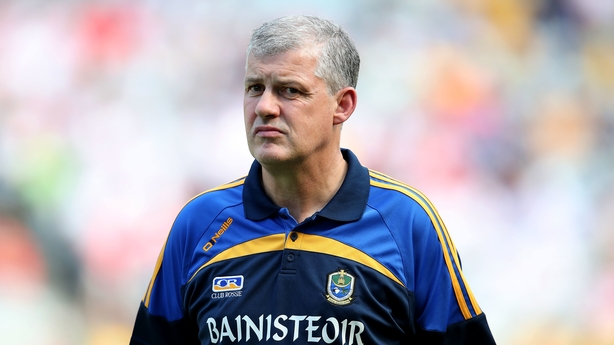 "Winning the 2017 Connacht Final will always remain the happiest day of my sporting life. The joy, satisfaction and fun it provided to us all - players, parents, management, officials and supporters, is something I will cherish forever. The mayhem and madness of those few days will always be a warm memory."
McStay insisted chairman Seamus Sweeney offered his full backing on completion of the current campaign, something he "deeply appreciated", but says the time is right to step away, referencing the difficulties he faced in the role.
"I've done three years, every one of them challenging and sometimes exhausting. In reviewing my time in charge I have to acknowledge the inordinate amount of time I spent dealing with financial and facility issues, personnel issues, media issues and the various contentious and controversial events that kept arising over those seasons.
"Success is what we all crave but we must understand our reality too. While Roscommon is a proud football county, it is a small county with a limited playing pool and deficits in resources and facilities. The budget required to finance success at the highest level demands year-round attention.
"We had our share of special days, mostly grand days and of course, some very tough days. But overall, on reflection, these have been three of the greatest years of my life.
"Today marks my retirement from senior inter county football management. I look forward to a less stressful period now, concentrating more on work and family life and to supporting Roscommon and Mayo teams in 2019 and beyond."
"Kevin's professionalism and knowledge were there for everyone to see.  He has left Roscommon football in a good place"
The county board paid tribute to their outgoing manager.
"Today I reluctantly accepted Kevin's resignation as Roscommon senior team manager," chairman Sweeney said in a statement.
"I'd like to thank Kevin for his dedication and commitment to Roscommon GAA over the last three years as manager of our senior team. Kevin's professionalism and knowledge were there for everyone to see.  He has left Roscommon football in a good place".
"I want to thank his selectors Ger Dowd and Liam McHale, and his backroom team who all did their very best to ensure Roscommon were as competitive as possible.  We've had some memorable days from winning the Connacht title to regaining our place in Division One".