John Maughan is on a mission to bring the glory days back to Offaly and is ready to push his new team to the limit to do it.
The former Mayo, Clare, Roscommon and Fermanagh boss will take over from Paul Rouse, who opted not to continue in the position of after a short spell in the hot seat in the early part of the summer.
A committee formed to select the new boss - which included Tommy Byrne, Pauric Pierce, Vinny Claffey and Eddie Fleming - identified Maughan as the man resurrect the county's fortunes, and he's relishing the challenge.
"I sat down with Offaly and after an inquisition, 155 questions, they thought that I might be fit for purpose!" Maughan joked when speaking to RTÉ 2fm's Game On.
"I have to say it's an honour and privilege to be asked to manage by any county. I'm honoured and delighted and I'm really looking forward to this particular challenge.
"Everybody recognises that Offaly are probably underperforming, although Paul Rouse did a very good job when he came in there. Paul certainly got a tune out of the Offaly footballers in the space of six weeks which he deserves great credit for. That straight away exercised my mind, 'if Paul can do that in the space of six weeks...' 
"There's something in the DNA and the gene pool of Offaly people. There's a hardness and a toughness. I'd hope I'll be able to bring something. I've a lot of experience. When I got involved with Clare they were bottom of Division 4 struggling to get 15 players out on the field.
"We trained and worked hard, developed a great camaraderie within the group. Two years later we beat the great aristocrats of Gaelic football Kerry in a Munster final and had a great run. I'd some wonderful days down there.
"Hopefully I can surround myself with some good people from Offaly. I haven''t put a back-room team together but I'm working on that right now. I'd hope I'd shake the thing up and if get a buy-in form the players, and I keep my fingers crossed that I will, then we might just improve a lot."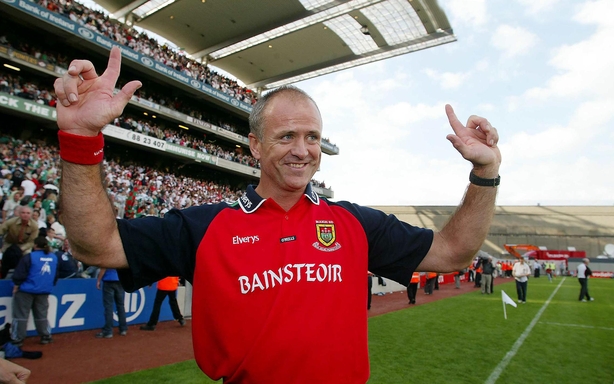 Maughan managed Mayo to four Connacht titles and three All-Ireland finals and won a memorable Munster crown with Clare in 1992.
He conceded that the Faithful County are at a low ebb but sees that as a golden opportunity to galvanise the panel and show them that they are capable of being a force.
"One of the challenges for me is to try and paint a picture for Offaly and say, 'listen, what can you get out of this?' he said.
"It's your choice of pleasure to play Gaelic football. If you're content with mediocrity, don't get involved but you want to go out and stretch yourself for whatever number of years you're going to be an inter-county footballer, try to get the best out of yourself.
"That'll be the picture I'm trying to paint for these boys here. I know from my time in football that unique feeling you get in the winner's enclosure if you're lucky enough to be there.
"To see some of those glory days return for Offaly... look, we're languishing in Division 3. I think they only won two games last years in Division 3 and drew another one.
"The whole football scene at that level is very, very competitive. What you have is a load of teams all playing at the same level, but a team that steps up to the mark and works that little bit harder might have a chance of chasing success."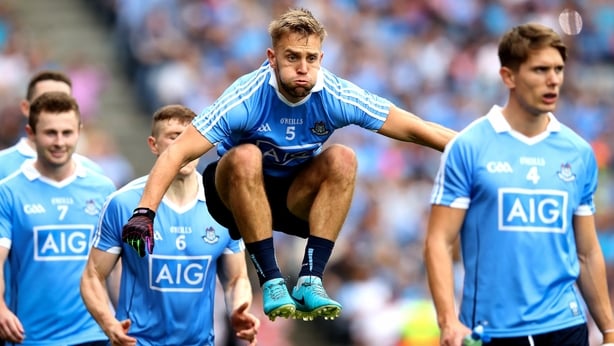 Looking ahead to Sunday's All-Ireland showdown between Dublin and Tyrone, Maughan can only see one winner. And he predicted that come Sunday night, the Sky Blues will already be thinking of the drive for five,
"You've got to fancy Dublin to win it. I hope it's a good open game. We need a bit of excitement form the football championship; it's been a bit dour. The ordinariness has been magnified by what was a brilliant hurling championship. Let's hope we've a good one to finish off the season. 
"I'd be putting a few quid on them Sunday evening [if they beat Tyrone] to make it five-in-a-row. They'e very very formidable. They have a conveyor belt of young talent coming through.
"Think of the young lads who can't even get on the starting 15. Think of the quality of player at underage the last couple of years who can;t even get on the 26. They have a huge amount of talent."