Retaining Liam MacCarthy isn't an easy thing to do.
A total of 13 counties have won an All-Ireland Senior Hurling Championship since the competition started in 1887 - and only five of those have ever retained the trophy the following year.
They are Cork, Galway, Kilkenny, Tipperary and Wexford. Cork have done it just twice in the last 40 years, it's 30 years for Galway, Tipperary's last back-to-back came in 1964/'65 and Wexford's was in the fifties.
I remember in '03 and '04 I felt I was really on top of my game. I hate to admit that now because I wasn't and when you're thinking like that you really get blown out of the water - Eddie Brennan
Of course, under Brian Cody the Cats turned themselves into serial winners and the Liam MacCarthy Perpetual Challenge Cup, to give the pot its full name, spent years without having to leave Kilkenny apart from its annual trip to Croke Park for the final.
It's remarkable that, in a competition where three countries - Tipp, the Rebels and the Cats - have won more than 90 of the available titles, that it has been retained so infrequently.
The trend has become more marked in recent years, with only Kilkenny and Cork managing it within the lifetimes of the majority of the players who will take the field in Sunday's All-Ireland final between Galway and Limerick.
The Tribesmen at least have some form in this regard, though it won't count for anything this weekend; two of their five All-Ireland titles came back-to-back. The closest Limerick managed is two in three years between 1934 and '36.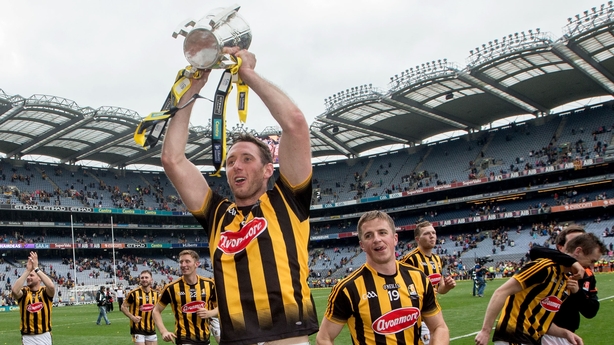 So it seem the odds are stacked against Galway. What they do between now and the weekend is unlikely to have any affect on their ability or otherwise to hold on to Liam MacCarthy - it's what they've done since winning it last year that will count.
Eddie Brennan was part of Cody's all-conquering Kilkenny sides of the 2000's and beyond. He won an All-Ireland in his first season on the senior panel and finished with eight in all, but it took him and his team-mates a while to get the hang of going back-to-back.
That first medal came in 2000, a breakthrough they had been threatening to make for some time having not won once since '93, and it was widely predicted that they would win it again in '01.
That didn't happen, beaten by Galway in the All-Ireland semi-final the following season.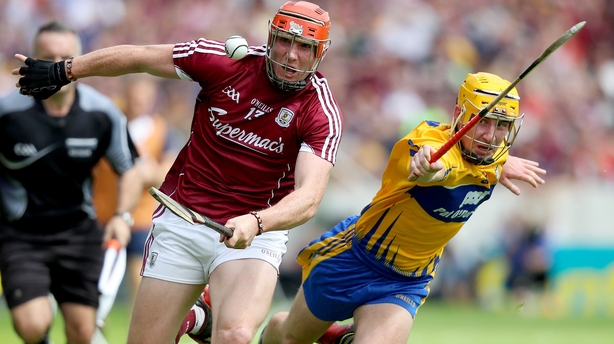 "I can still hear Brian saying it because I heard him say it so often when I was playing," said Brennan. "He used always say 'if you dwell on the past, you'll be left behind.' You always have to push on."
So push on they did, came back and won it again in 2002 and 2003, Cork came in in '04 and '05 before the Cats took eight of the next ten titles.
"We had a lot of leaders on that team. The likes of Derek Lyng, Tommy Walsh, Jackie Tyrrell, Henry Shefflin and all the others carried us through.
"James McGarry used always say that 'if you think last year's effort will be good enough again, you'll be blown out of the water'. Every other team wants to take a shot at the champion."
So the manager has to set the tone and the players have to be hugely self-motivated to continue to push forward.
Most teams that retain an All-Ireland title are refreshed by the addition of a few new faces into the starting line-up.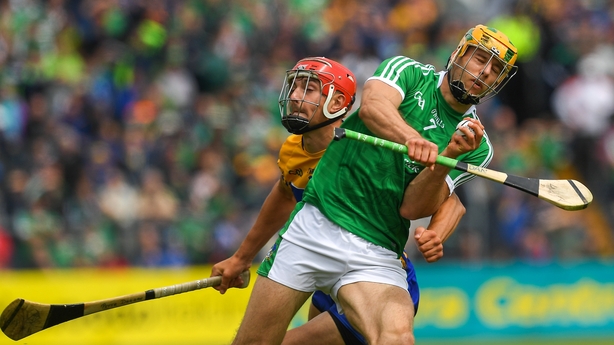 "Niall Burke and Jason Flynn are two players that didn't start last year's All-Ireland," said Brennan. "This year they should have been selfish and said to themselves 'I want a starting jersey this time'. Micheal Donoghue has a challenge and that's to sell that to these guys.
"Players have to be selfish. They can be best of friends in and around the panel, but you have to be ruthless.
"I remember in '03 and '04 I felt I was really on top of my game. I hate to admit that now because I wasn't and when you're thinking like that you really get blown out of the water.
"When 2006 came about there were a lot of successful lads with All-Ireland Under-21 medals coming into the panel and it gave me the fright of my life. Brian was playing them and I was thinking to myself that I'd be okay.
"But he kept picking them and that's when I realised I had to get to work. Only one person can change that mindset," said Brennan.
We need your consent to load this Facebook contentWe use Facebook to manage extra content that can set cookies on your device and collect data about your activity. Please review their details and accept them to load the content.Manage Preferences
"In 2007 I landed to training earlier than usual, 6.45 for a 7.30 start, and there were six or seven guys already out on the field pucking balls. They weren't training as such, just tidying up a few things with their shooting.
"They were all forwards and I knew that they were the competition. I made sure I was down early for every training session after that."
Cody used to tell his players regularly that they wouldn't meet a harder opponent than the one they matched up against in training. That's because the games were of ferocious intensity, with the manager setting sky high standards and the players pushing beyond those.
This is what Galway will have had to be doing since the turn of the year if they are going to retain the Liam MacCarthy Cup. At this point only they will know if they have the work done. The rest of us will find out on Sunday.
Excitement is building in Limerick as the Treaty men seek their first All-Ireland Hurling title since 1973. pic.twitter.com/FAZ5AVIQ4b

— RTÉ News (@rtenews) August 17, 2018
Follow the All-Ireland senior hurling final via our live blog on RTÉ.ie and the News Now App, watch television coverage on The Sunday Game Live, RTÉ 2, from 2.15pm or listen to exclusive national radio commentary on Sunday Sport, RTÉ Radio 1. Highlights on The Sunday Game at 9.30pm on RTÉ 2.
.