SATURDAY 4 AUGUST
Throw-in
Fitzgerald Stadium, 6pm
Online
Live blog on RTÉ.ie and the RTÉ News Now App from 5.30pm.
Radio
Live and exclusive national commentary on Saturday Sport, RTÉ Radio 1.
TV
Live coverage on Sky Sports, with highlights of the game, along with all the weekend's action, on The Sunday Game, RTÉ 2, from 9.30pm.
Also live on GAAGO.
Past 5 Championship Meetings
2015 Kerry 7-16 Kildare 0-10 (All-Ireland quarter-final)
2002 Kerry 2-10 Kildare 1-05 (Round 4 qualifier)
1998 Kildare 0-13 Kerry 1-09 (All-Ireland semi-final)
1931 Kerry 1-11 Kildare 0-08 (All-Ireland final)
1929 Kerry 1-08 Kildare 1-05 (All-Ireland final)
It's not in Kerry's hands
'Cometh the hour, cometh the man.' The man in question was David Clifford and his last-gasp goal against Monaghan a fortnight ago kept Kerry in the championship race. Clifford hit 1-03 against the Farney and, along with Sean O'Shea who hit 0-08, it underlined the strength of what is coming through in the Kingdom.   
The question is will they have an All-Ireland semi-final to look forward to against the Dubs on the 11 August?

Well if they beat Kildare and Monaghan lose to Galway, then a five-point swing in favour of Éamonn Fitzmaurice's side will see them advance. Nothing else will do. 
Now, there is a chance that Kerry and Monaghan will be deadlocked in Group 1 on 3 points, head-to-head, scoring difference, scores for and goals for. In that case, a play-off will be required to decide who progresses. My colleague Peter Sweeney explains things in more detail. It#s a long shot, however. 
I have mentioned Kerry young guns and also in the mix are some seasoned campaigners. Collectively, they sailed through Munster with the minimum of fuss. However, they have failed to fire so far in the Super 8s, with Galway clearly their masters in the opening round and Monaghan certainly four or five points the better side last Sunday week. 
In 2009, Kerry's season ignited big time when they hit Croke Park and trounced the Dubs on the Bank Holiday Monday. Something similar could happen again if Galway end the Farney's interest in Salthill.
Éamonn Fitzmaurice is a man under pressure. He's been six years in the job and while he has one All-Ireland in the bag, that 2014 triumph against Donegal was not a success that had purists up off their feet.
Yes, there was that league title win over the Dubs in 2017, but Kerry have had little to cheer at the business end of the championship in recent times.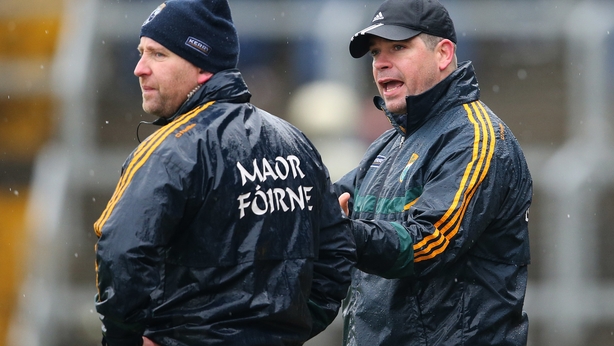 Flicking the Kingdom switch amid some gloom
Fitzmaurice, as you would expect, is hoping that this summer will see things finally click for his side.
"We've plenty to be tidying up from the first two games," he told RTÉ Sport.
"Every year you're going to have to players that are playing very well and some that are looking for their form.
"A lot of our lads are very close. They're doing all the right things, we're just waiting for it to click. 
"We need it to click at the weekend against Kildare because it's a must-win match for us, to make sure we have some chance at getting into a semi-final.
"I trust the players. I have every confidence in them and they have confidence in themselves with all the work that they have done. 
Much for Kerry to work but Kieran Donaghy remains a "fairground attraction", says Joe Brolly #rtegaa #TheSundayGame pic.twitter.com/05D9NxoODi

— The Sunday Game (@TheSundayGame) July 22, 2018
"They know what they're capable of and I'm expecting a big showing from all of the lads against Kildare."
Kildare might be considered to have little left to play for but Fitzmaurice insists that their manager Cian O'Neill, who soldiered with him for three years as Kerry trainer and selector, would be targeting victory regardless.
"From Kildare's point of view, pride is a very powerful driving force," he said.
"I know Cian well obviously. Cian is competitive and he's not going to be coming down to Kerry for anything except to win.
"Sunday will be a big battle and I'm sure there won't be an inch asked or given"
"This is his third year in charge of Kildare and a lot of the younger lads would have come in after he left. But certainly, he would know management and a lot of the older players very well.
"Kildare have had a fantastic summer as well, okay they are not going to make an All-Ireland semi-final but they reacted so positively to their defeat earlier on in the year and have been playing great football since."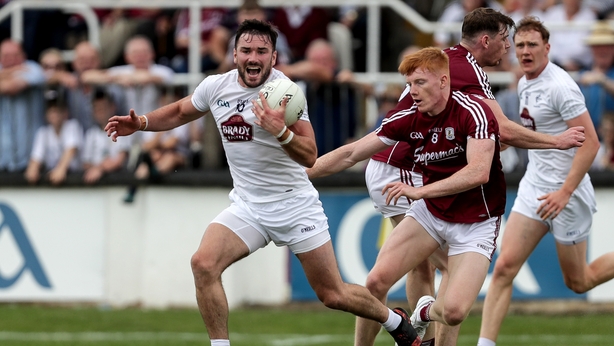 After the low point of their championship defeat to Carlow, Kildare have responded magnificently. The 'Newbridge or nowhere saga' gave them a real focus and they lost nothing in defeat against Monaghan and Galway. Daniel Flynn's absence is a big blow as they head south but don't be surprised if they are just as competitive again in Killarney. Remember a win for the Lilies will see the Kingdom prop up the group.  
The Super 8s - The story so far. Who will join Dublin in the last four? #TheSundayGame #football pic.twitter.com/JwFdDVHQtF

— The Sunday Game (@TheSundayGame) August 4, 2018
Tomás Ó Sé's verdict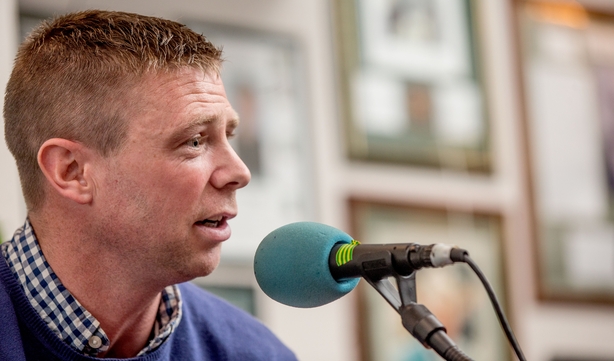 "Kildare have had some season, to be fair. The lows of Carlow and the backdoor journey they were on, the highs of Mayo. They'll want to win this, but their main man Daniel Flynn will miss it through suspension. I wonder will they be as driven to succeed as much as they have been over the season?
"They'll come down here wanting to win, but will their heads be right knowing that they're out, knowing that Daniel Flynn is out, I'm not too sure.
Kerry backs are to the wall and they have struggled badly this season against Galway and Monaghan. The defensive situation hasn't been helped by injuries but Tadhg Morley will be back, Jason Foley will be back.
"There are still issues up front, there are still issue at midfield, their work-rate, I question it, but in that second half against Monaghan I saw enough to say they will beat Kildare.
"This is the first time in Kerry's history that they'll be depending on somebody else to bail them out and they'll be depending on Galway to do the job against Monaghan."
WEATHER
Saturday will be a largely dry day overall but rather cloudy at first with a little patchy drizzle in places, especially in parts of the west and northwest. It will brighten up through the afternoon though with sunny spells developing. Warm with highs of 18 to 23 degrees in light west or northwest breezes. For more go to met.ie