The pressure is firmly on Galway for the All-Ireland semi-final replay this weekend and it all depends how they deal with that.
A few of their bigger players didn't perform to the level that they can in the drawn game.
Galway started like All-Ireland champions should and looked like blowing Clare away in the first 15 minutes then took their foot off the pedal a little, and Clare's positional and tactical changes helped them to claw their way back into the game.
In extra-time, Galway again put themselves in a position to win the game but didn't, so the big question is – do they have the killer instinct to finish off teams? You would have to say no. We saw it in the Leinster final and replay against Kilkenny, we saw it again last Sunday.
You have to give great credit to Clare for fighting back and if anything I think the momentum is now in their favour.
There's no talk of any injuries coming out of the Clare camp whereas for Galway it looks like Gearóid McInerney is not going to make it, which would be a huge loss, and Joe Canning, Adrian Tuohy and Conor Whelan have all picked up knocks. An eight-day turnaround is a very short recovery time. You don't want guys going into the heat of battle of an All-Ireland semi-final not 100% fit.
Clare won't be happy with how they started the last time. Their full-back line and goalie looked very jittery in the first 20 minutes and they shipped 1-4 in mistakes. Donal Moloney and Gerry O'Connor won't be happy with that and will look at putting it right.
If they can get things right at the back and get more of their forwards firing, they'll cause Galway serious problems.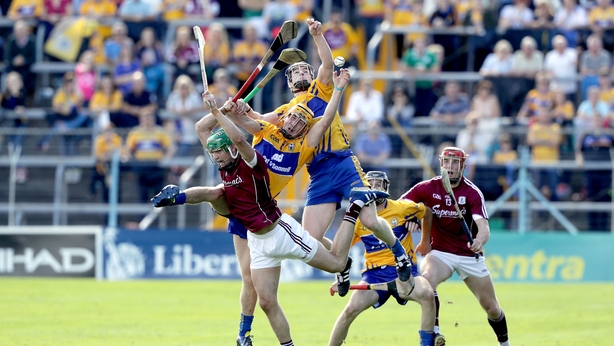 I've no doubt Colm Galvin will sit between the full-back and half-back lines again and it depends how Galway respond to that.
I was shocked that they didn't seem to have a Plan B when Clare went back to the sweeper system.
They set up the whole year last year to counteract the sweeper and did it brilliantly in the All-Ireland final against Waterford, scoring 26 points. But last Saturday, they reverted back to route one and everything was pumped in on top of Johnny Glynn.
In fairness to Glynn, he caused a lot of problems, but I think Clare will be a bit wiser to that this time around and will probably have a bigger guy than Seadna Morey to pick him up.
Last week will have given Clare unbelievable confidence. Not many people were giving them a chance going in, me included, and how they clawed their way back into it will give those young players huge belief.
I can see them winning but they can't afford to start like they did in the first game.
Semple should suit Clare fine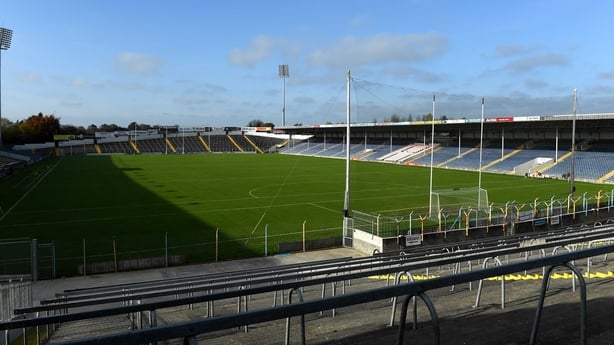 Ger Loughnane thinks playing in Semple Stadium rather than Croke Park is a disadvantage to Clare but I don't think you can use that as an excuse for them losing two Munster finals in a row in Thurles. I loved playing in both fields and don't see any major difference.
Galway have played most of their hurling in Croke Park the last couple of years so if anything Clare should be a lot better used to the surroundings.
I do think the game should be in Croke Park, that's where All-Ireland semi-finals are played. They have a football game on that's basically a dead rubber, along with the Under-20 football final, so there should have been some way of changing things. Why not play the hurling on the Bank Holiday Monday?
Limerick's bench gives them extra edge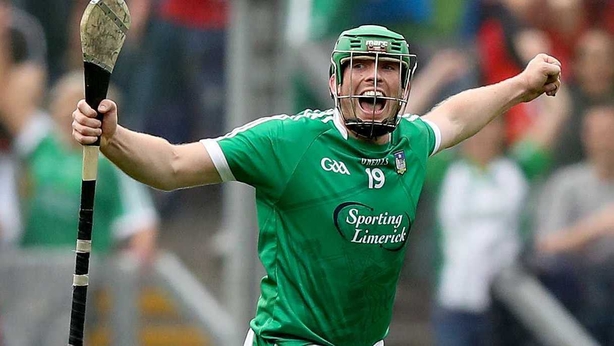 You couldn't have dreamed of the games we got last weekend. I was in Croke Park on Sunday and Cork and Limerick was an unbelievable spectacle.
I couldn't believe how open it was. You're never sick of seeing too many scores but I thought it was missing a bit of physical intensity. There were no big hits, compared to Galway's physicality on Saturday, and it was really just a shootout between the two sets of forwards.
There was some criticism of how easy it seemed to get scores but I don't think making the sliotar heavier would make a huge difference. Nearly every team is playing the short game and puck-outs have become so important. Five or 10 years ago the keeper would just hit it as hard and long as he could down the field but it's much more tactical now.
Having extra-time rather than a replay suited Limerick.
Daniel Kearney had been superb for Cork and was controlling the game until he was taken off in the 58th minute. He had run himself into the ground but John Meyler had to go back to him again in extra-time, whereas John Kiely was able to bring on fresh guys with club All-Ireland medals like Shane Dowling, who changed the game.
It was amazing that only one Na Piarsaigh player, Mike Casey, started last Sunday, which shows the strength in their panel.
On All-Ireland final day, no-one will match them for potential impact off their bench.