Donegal-Tyrone in Ballybofey is a throw-back to old-fashioned knock-out Ulster football.
Their summer comes down to this one game - winner-takes-it-all in a packed provincial venue between two neighbouring counties.
While I except this to be a little bit more open than your regular Ulster championship match for reasons I'll come to later, there will still be a hell of a lot of physical confrontation and off-the-ball incidents.
Joe McQuillan is down to referee the game and he's going to have to be on top of this from the very start because this has the potential to boil over. Football at this level and this stage of the season is a physical and emotional game.
For Roscommon, they're facing a fourth defeat of the summer and all of the good work they had done earlier in the season has disintegrated.
I would be in favour of the referee being allowed into the two dressing rooms before throw-in to talk to the two teams about what he's going to be looking out for - verbals, off-the-ball stuff and so on.
I think if this happened, it would bring it to the forefront of the players' mind and might actually help keep a lid on things.
With so much at stake players will try anything to get an edge over their opponent and plenty of them will be trying to distract their man with a bit of verbals on Sunday.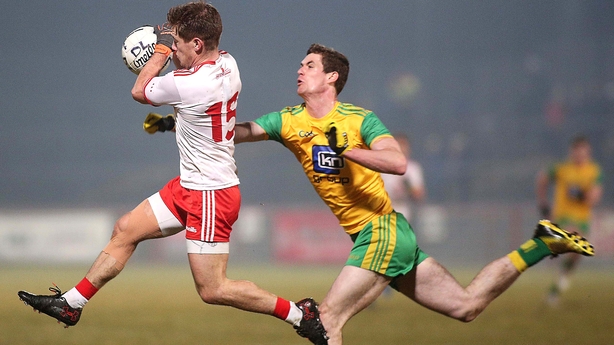 Some lads go in for personal stuff, which I would consider off limits, or roaring in their faces, but for the most part it's stuff like saying something to a fellah after you've turned him over or he's made a mistake.
It's not something premeditated, but it's what happens in the heat of battle.
In he past if I was turned over and the lad I was marking said something about it it sometimes got in my head. Rather than just concentrating on the basics, I'd try something spectacular to prove him wrong.
That takes you away from the game you should be playing and means he's winning the battle. You need really good mental strength to play top level inter-county Gaelic football now and this is part of the reason why.
With a full panel to pick from I'd have Donegal as favourites for this weekend, but with Patrick McBrearty and Eoghan Bán Gallagher out injured I don't think they'll have enough to get past Tyrone.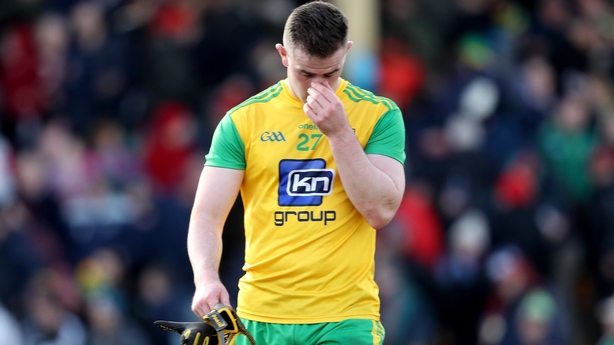 Without McBrearty, Michael Murphy will be switching in and out between full forward and further out the field more than manager Declan Bonner would like.
Tyrone are compact and will try to crowd out Murphy, which will mean Donegal will need their long-range point shooters, which includes their captain, Ciaran Thompson, Odhran Mac Niallais and Ryan McHugh, to pick off scores from distance and try to draw the defence out.
If they can do this, there'll be a bit more space inside and goal chances may be created. This is why I feel it will be a more open game than we usually see in Ulster.
As it is, I believe Tyrone have the greater goal-threat. Teams that have run at Donegal have opened them up and Tyrone have a strong running game with the likes of Peter Harte, Mattie Donnelly and Niall Sludden.
Donnelly hasn't had a great Championship so far and he's tended to slow the ball up, turning back when he meets the tackler rather than bursting through. He'll know he needs to improve and if he can break the challenge it will open up a lot of space.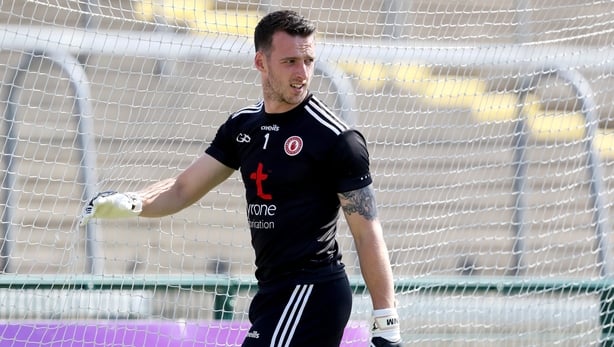 Donegal will push up on Niall Morgan's kick-outs and he's had bad days in Ballybofey before, I remember 2013 and there'll be a similar atmosphere this Sunday, so he will be in the spotlight. If he can hit his targets Tyrone will have a great chance in this game.
Whoever wins will go through to the All-Ireland semi-final, but Tyrone do have the safety net of a draw being good enough for them. It would be interesting to see what would Peter Harte chose to do if he's standing over a penalty in the last minute with his team a point down…
Elsewhere in Group 2, Dublin are safely through and they take on a Roscommon team that has lost three Championship games already this season. Anything other than a big Dubs win would be a surprise.
I don't think Jim Gavin will make that many changes because he will be looking to build momentum before their All-Ireland semi-final six days later. Certainly, anyone with a knock will be rested and if a player isn't feeling right during the game they'll be straight off.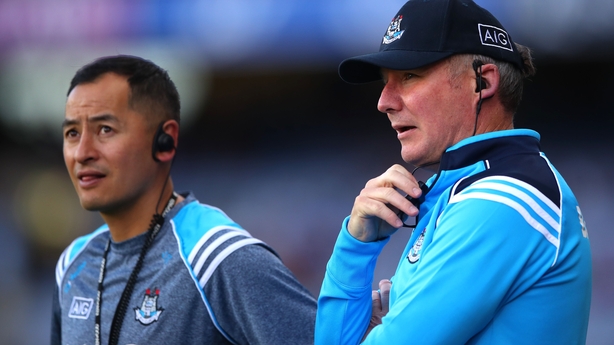 But the Dubs haven't really clicked yet this season, they haven't been blowing teams away, and I'd imagine that they see this as an opportunity to get a good win under their belts.
For Roscommon, they're facing a fourth defeat of the summer and all of the good work they had done earlier in the season, winning promotion and getting to the Connacht final, has disintegrated.
When you lose a Championship game it can feel like the end of the world and there's a tendency to overanalyse. Roscommon will have that four times this year and that could inflict some long-term damage. Certainly, they won't be the most motivated team travelling to Dublin at the weekend.
This a problem that now exists due to the Super 8s and there isn't a solution within the Super 8s structure.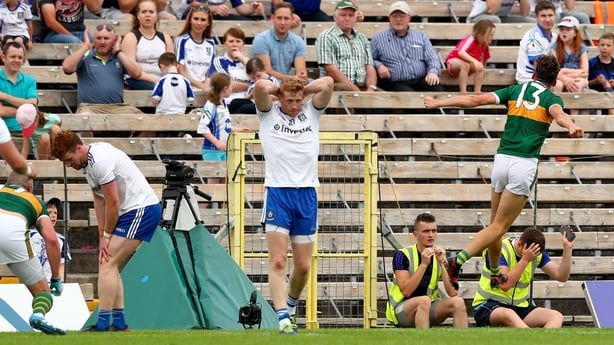 In Group 1, I expect Kerry to win because they're at home and their backs are to the wall, but I think Kildare will travel with a different mindset to Roscommon, even though they have lost three times this summer as well.
They will see this as an opportunity to end the season on a high having built a bit of momentum through the qualifier and they will want to build on strong performances against Mayo, Monaghan and Galway.
The big interest in this group is in Salthill between Galway and Monaghan. Galway are already through, though they need to get a result - a win or a draw - to top the group. A draw will see Monaghan through and a win will see them top.
If Galway avoid defeat, they'll not have to face Dublin in the next round, but I don't believe this will be a factor in their thinking. They've only lost one competitive game all year and they'll want to keep that momentum going.
I sense Monaghan might struggle mentally too because of the way they drew with Kerry, conceding a late goal. They would have been thinking they'd booked their semi-final spot and all of a sudden it's grabbed from them.