Eddie Brennan agrees with John Kiely and hopes that Limerick's young hurlers are left alone to concentrate on the build-up to the county's first All-Ireland senior final in eleven years.
Straight after the final whistle in Sunday's epic semi-final win over Cork, which required 20 dramatic minutes of extra-time to separate the sides, Treaty boss Kiely immediately attempted to quell the hype.
He appealed for the people of Limerick to give the players the space they need to prepare for the big day.
Brennan, an eight-time All-Ireland winner with Kilkenny, backed up Kiely's call and feels that this is the correct approach.
Speaking to RTÉ Sport, he said: "I'm impressed by John Kiely and it's so important now that the Limerick squad as a whole enjoy it to a point but focus on the job in hand.
"One of the most important things for Limerick right now is that the families of the players don't start putting undue pressure on them for tickets.
"The players have to do what they have done all along and that's focus on what they can control, which is performing on the day and the whole ticket sideshow has to be put to bed quickly enough."
Limerick came from six points down in the second half to beat Cork 3-32 to 2-31 after a classic extra-time at Croke Park at the weekend.
Kiely said: "We have phenomenal support. You saw that out there and we were calling on them during the game. That's when we need them. We need them at the game, giving their all.
"And the players need to be given the space to go to work, go to training and do their own thing. They've (supporters) been fantastic in that regard up to now. We just ask for their co-operation and full support over the next three weeks."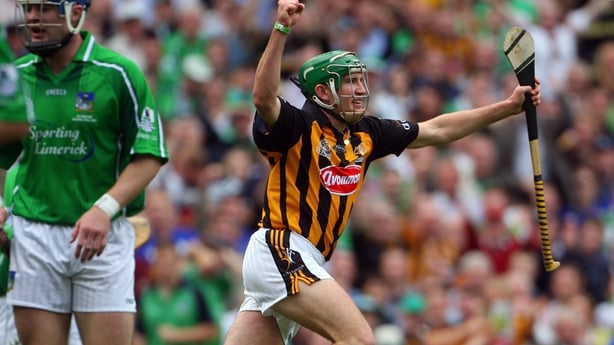 The last time Limerick were in an All-Ireland final was 2007, when they were blown out of the water by a Kilkenny side at the peak of their powers.
Brennan was on that Cats team and he has been impressed by the way Limerick have gone about their business this year.
"Limerick could end up empty handed if they lose the final having beaten Kilkenny, Cork, Tipperary and Waterford," he said. "They're in a very good position and if they win it they can sit back and say 'by god we deserved that All-Ireland title'."