GAA President John Horan said an offer from the organising committee of the Liam Miller tribute match to make a donation to a GAA charity was declined by the organisation, after it was confirmed Páirc Uí Chaoimh will host the event in September.
Discussions between Croke Park's ruling Management Committee and Central Council this morning led to the the "conclusive decision" that the game will be played in the Páirc, with a GAA event of some kind taking place as part of the fundraiser.
It's the culmination of a protracted stand-off that has provoked intense debate. Only last week the GAA released a statement saying it was "prohibited in rule" from hosting games other than those under the control of the Association in its stadia and grounds.
On Tuesday, a meeting with the organising committee of the tribute match led to a breakthrough however, and this morning it was confirmed that the 45,000-capacity ground will open its doors to the likes of Ryan Giggs, Paul Scholes, Jaap Stam, Louis Saha, Nicky Butt and Rio Ferdinand.
We need your consent to load this Facebook contentWe use Facebook to manage extra content that can set cookies on your device and collect data about your activity. Please review their details and accept them to load the content.Manage Preferences
"After a long and robust debate this morning, Central Council has decided to grant permission to Cork county committee to host the match at Páirc Uí Chaoimh," Horan told RTÉ Sport's Marty Morrissey.
"There were some people who expressed concern over this decision. That was taken on board by the room and everybody got a fair and open opportunity to express those views, but in the end the conclusive decision was that we would open Páirc Uí Chaoimh.
"There will be a GAA element to the actual event but that's for discussion between the organising committee and Cork county committee.
"This event is being organised by a very genuine committee who are looking at some needs within the Cork community and to benefit that.
"They did make a generous offer to us that they would give a donation towards a GAA charity but we have actually declined that offer and we will look after the charity that was in mind here centrally in Croke Park.
"We as an organisation feel responsible that we will look after our own members."
Horan said the GAA acted with "haste but not too much haste" as calls grew for them to relax their stance.
He described the public reaction to the situation as "a frenzy", and stressed that the GAA has "not broken its own rules" with today's decision. 
"We sat down last Tuesday with the organising committee to see if there was some way of resolving the issue.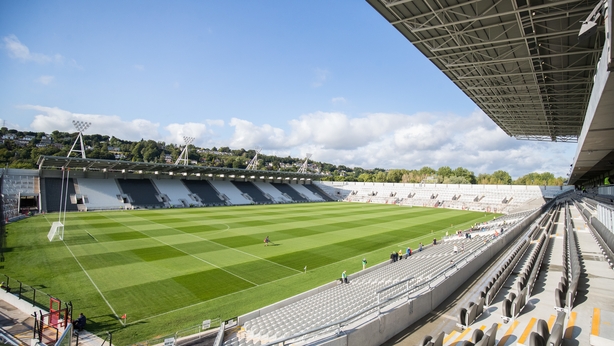 "If you look at it, from Tuesday last week to Saturday morning, we got our management committee, we gathered the volunteers who make up our Central Council committee this morning in Croke Park to make the decision – I don't think anyone can say Tuesday to Saturday was a long time. I think we dealt with our business in a very appropriate manner and with haste but not too much haste.
"We're in a different era. Social media and all these other elements that fed into it really turned the whole thing into a frenzy. That's the life we live in at the moment.
"Central Council didn't break its own rules this morning. It would be very incorrect for the governing body of the organisation to break its own rules. It would certainly send out the wrong signal. We're quite comfortable that in making this decision that we have done it within rule."
While Horan strongly refuted any suggestion this could set a precedent for other sports to be played in GAA games - "this is not opening the doors; no club or county board gets permission to open any GAA property to any outside sporting body or other bodies without coming to us in Croke Park" - he did say the rule will be up for discussion at next year's Congress.
"One aspect of the fact that Central Council made this decision is that this will now be on the clár for our Congress in February in Wexford. We haven't made a decision we'll be walking away from. This will form part of a further debate.
"This is a once-off for the moment. Our debate at Congress will chart the path forward.
"The way in which we dealt with this matter was bringing together our governing body, the Central Council, to make this decision. Our Central Council act between Congress.
"Congress is our annual event where we actually look at our rules and governance issues. When a situation like this develops, we bring Central Council together. That is what we did here."