There was the prospect some of the Super may have been taken out of the Super 8s in the final round.
And then came David Clifford's goal in Clones that got Kerry out of jail. Apart from the Dublin v Roscommon game, they'll now be three games with something hanging on them across the Bank Holiday weekend.
A 'dead rubber' was always likely but on the evidence of what was served up in Round 2, the scrap for those final two All-Ireland semi-final spots should be enthralling.
For me, the quartet of Michael Murphy, David Clifford, Ian Burke and Conor McManus were those who stood out in Round 2.
With blanket defences and sweepers characterising so much of the narrative that is the modern game, it was good to see star forwards being the dominant figures around the provincial venues.
And so now we have a breather – a weekend off for those who have to make that final push.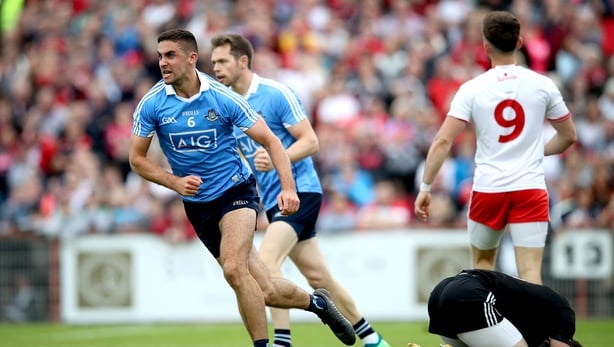 But what of the Dubs after their trip to Omagh?
Did we see any chinks in their armour? A few.
They remain, however, strong favourites to retain their All-Ireland crown?
Dublin are probably a more controlled team now and are not blowing teams away quite as much as they did. 
What we've seen in recent times is that if you push up on them and pressurise them high up the field you will get some joy. Mayo have demonstrated that in recent All-Ireland finals and Tyrone did it at various stages last Saturday. They just didn't do it for long enough.
You could sense the pressure that Dublin were under late on, the pressure that Stephen Cluxton was under with his kick outs. Of course, applying such pressure in the tight confines of Healy Park is one thing, doing it in Croke Park is an altogether different matter.
Okay, so Dublin aren't quite at the level of the last two or three years but I think their pursuers aren't necessarily closing the gap.
Are any of teams left in the championship as good as the Mayo sides that had Dublin rattled in '16 and '17?  I don't think so. Some say Galway are now that team. I remain to be convinced.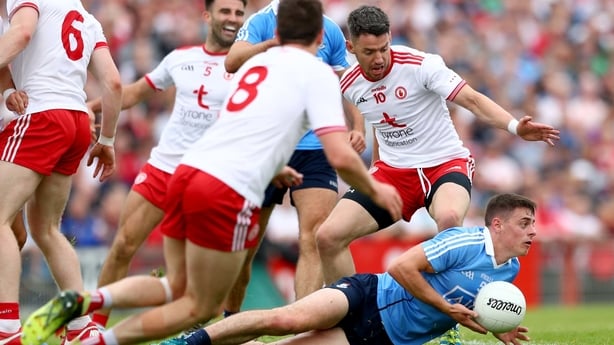 From a Tyrone perspective, the weekend performance was very encouraging and that was important after last year's All-Ireland semi mauling.  
They were competitive against the Dubs and with a bit more luck they could have sneaked a draw. To that end, there is a positive mindset into the Donegal game. That said, Ballybofey has been a tough venue for Tyrone in what will be a typical Ulster championship match on 4 August.
As for Donegal, the win over Roscommon saw Michael Murphy in full flow. The absence of Paddy McBrearty has taken away some of Donegal's scoring threat and Murphy, in a more advanced role against the Rossies, showed his undoubted talent. He's handful for any marker and will be a key presence on the Ballybofey sod a week on Saturday. A game to savour.
Galway's visit to Newbridge was always going to be a dangerous match after their 'big win' over Kerry.
They were pretty open defensively in the first half. Similar to the Connacht final against Roscommon, they regrouped, got themselves organised and took a bit of control in the second half.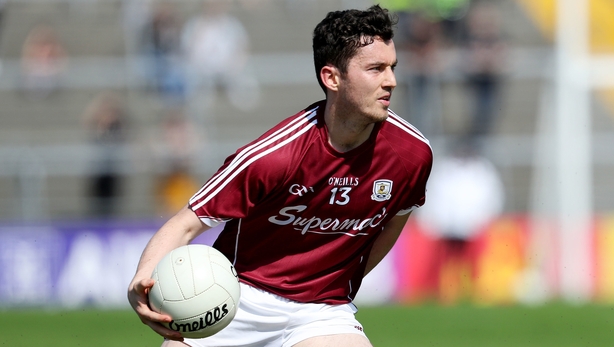 One player that stood out for Galway was Ian Burke. His involvement in the front rank was phenomenal.  
You had to admire the intelligence of his runs, how he set up those around him for scores and his very unselfish nature.
It's rare to see that sort of unselfishness in the modern game. He is that ideal team player.
I think there is more in this Galway team. I'm not fully sold on them yet.
As for Kildare, well after losing seven league games and then that horror show against Carlow, they recovered well. They are one of the stories of the year .
I think they'll approach the last game in a positive mindset.  They are a team trying to make progress and being competitive against Kerry will help them in that regard.
On team that will welcome the two-week break is Monaghan. They'll be kicking themselves after failing to put Kerry away. Psychologically they thought they were in an All-Ireland semi-final. They were clearly the better team. I would say they were four or five points the better team but a bit of fear crept into their game at the death.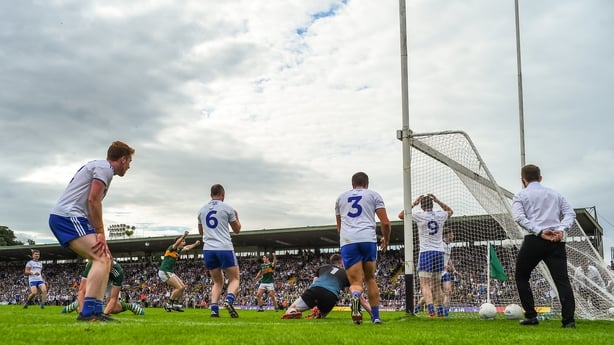 Monaghan now have to regroup for a game against Galway – a game they can't afford to lose.  When you throw away something as important as an All-Ireland semi-final spot you want to get back out there again. Monaghan have time to prepare for Salthill and crucially time to get over the deflation they would have felt in letting Kerry back in.
With Conor McManus on your team, you will always have a chance. His display, particularly in the first half against the Kingdom was outstanding. Okay, he was given so much space and it's not often you see a player of his ability left one-on-one, but his point taking was exemplary.
Kerry are still in the race, but Éamonn Fitzmaurice didn't have good day on the line in Clones. He took Paul Geaney off and then brought him back on.
In the end, the brilliance of David Clifford and the introduction of the tried and trusted - Anthony Maher, Darran O'Sullivan James O'Donoghue – has kept them in the championship.
Of course, Kerry are Kerry, they kept  plugging away and got a share of the spoils in a sitiation where most teams would have folded.