It was always likely that Kevin McStay was going to be punished for his actions towards match officials in Roscommon's Super 8s defeat to Donegal.
McStay entered the field to remonstrate with officials as teams made their way to the changing rooms at half-time over a decision he felt should have gone Roscommon's way. Footage subsequently emerged of him throwing a football at the time which struck a linesman, although he stresses that this was an accident.
The Roscommon boss has accepted the 12-week ban for minor physical interference with a match official which was handed down by the Central Competitions Control Committee (CCCC), and has apologised to both referee Ciarán Brannagan, and the linesman Niall Cullen for his actions.
The length of the ban will be familiar to many GAA people as it was also issued to Diarmuid Connolly last year for a similar offence. That was where the precedent of 12 weeks was set.
In that case, Connolly remonstrated with linesman Ciarán Branagan during the Dubs' Leinster SFC quarter-final win over Carlow, in an attempt to protest a decision about a sideline ball.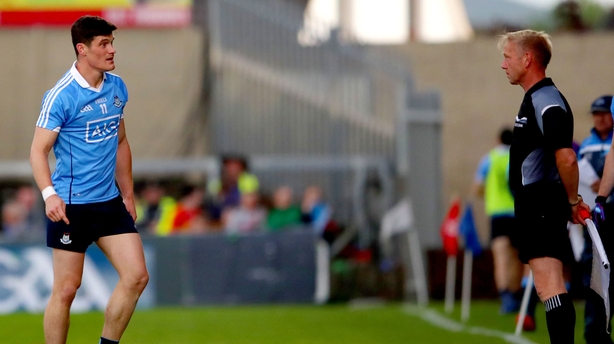 Both were guilty of gesturing aggressively at officials and McStay is facing into the same length of GAA inactivity.
While he accepts the consequences of his actions, there is an issue with the timeline of his 12-week ban.
McStay's behaviour towards the officials at the weekend was uncharacteristic for him and few would dispute that statement. One mistake doesn't make him a bad manager or a bad GAA figure. He has always been held in high esteem throughout his time in the Association, both as a pundit and a participant in the games.
He has brought progress to Roscommon football since his appointment, which yielded a first Connacht SFC title in seven years in 2017. They struggled in the Super 8s this year but they also earned promotion to Division 1 earlier in the year.
Those ill-judged actions at Hyde Park won't eclipse McStay's valuable contributions to Roscommon. He did question the performances of the officials directly after the game, but this was a first-time offence and we can all appreciate his frustrations.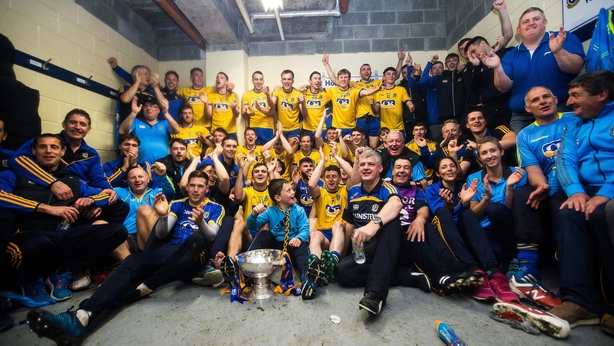 But his indiscretion is not the issue, it's the length of time he will actually serve for the sanction.
The ban comes into effect from the date of that Donegal game and will run until October, meaning he will only miss Roscommon's last Super 8s game against Dublin on 5 August. That will be their last Championship game of 2018 as they have already been eliminated from the Super 8s and therefore cannot progress to the All-Ireland semi-finals.
Crucially for McStay and Roscommon GAA, the remainder of his ban won't coincide with any more competitive games this year. He might miss out on some of their pre-season preparations, but he will be eligible to resume his managerial duties by the time the competitions start up again in 2019. That is of course provided he stays on as the Roscommon boss.
By contrast, Connolly's offence took place in June of 2017 when there was still plenty of games to be played in the Championship. He missed the rest of Dublin's Leinster campaign and was prevented from making a return to the Dublin fold until the All-Ireland semi-final against Tyrone.
Connolly's case was brought to the Central Hearings Committee (CHC) where the ban was upheld and he accepted the ruling.
McStay has decided not to seek a hearing although the need for such an action is not that pressing for him as he won't miss the same amount of competitive action compared to Connolly.
It's not McStay's fault that his suspension coincides with the final stages of Roscommon's championship and he has made a genuine apology to the officials. For his part, he has carried himself well in the aftermath of this incident and can do no more to express his regret.
But while he vows to observe the 12-week ban without complaint, it is quite clear that his punishment doesn't quite align with Connolly's. They're both doing the time for the crime but the ratios aren't exactly equal. Granted, McStay will be prohibited from club activity and other forms of GAA engagement, but his main work in the GAA is at inter-county level and he won't be missing much of it.
Whether or not 12 weeks is an appropriate length of time for a person to serve in these circumstances is a separate issue, but while it is a GAA rule, it should be enforced in such a way that the person is properly excluded from competition.
The GAA rule book doesn't specify if this ban can be split across two seasons, but in McStay's case that is exactly what should be considered.