Roscommon manager Kevin McStay has said he wasn't sent off by referee Ciarán Brannagan in the Super 8 defeat to Donegal, but was left bitterly disappointed by a number of calls that went against his team.
The Ulster champions picked up their first Super 8s win at the second time of asking as the brilliance of Michael Murphy saw the Ulster champions power to victory over Roscommon at Dr Hyde Park on a scoreline of 0-20 to 0-13.
Declan Bonner's side led by double scores at the interval – 0-10 to 0-05 – and McStay felt there were a number of calls that went against the home side before the close of the opening 35 minutes.
The half ended with a bit of a scuffle and a Roscommon player on the ground, with an irate McStay remonstrating with the officials as the teams made their way for the changing room.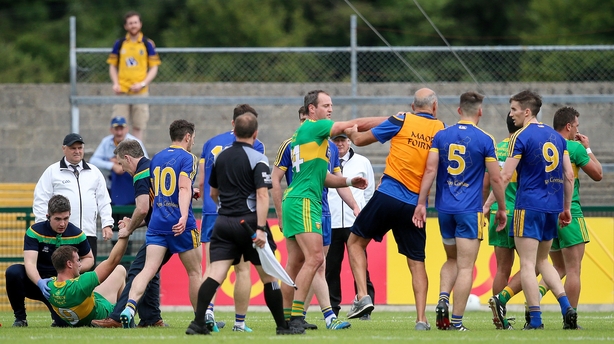 The Rossies manager didn't appear on the sideline for the second-half, but told RTÉ Sport that he was not sent-off as had been suggested.
Asked if he was unhappy with the performance of the officials, the Mayo native said: "I think the officials were quite unhappy with me as well, it was a two-way street.
"The last two calls of the first-half, when we were really trying to keep it tight, were bad calls. Both of them resulted in a score for Donegal and a tap over score we didn't get.
"I don't understand that type of co-operation, or lack of it, between officials"
"While I accept totally that the referee might have been blindsided or didn't see the play, his nearside official did see the play. There's no question, I was close to him. He couldn't have missed it, it was the most obvious free of the half. We don't get that and he won't inform him [referee].
"I don't understand that type of co-operation, or lack of it, between officials.
"I made that very clear to Ciarán and he felt I made it in too aggressive a form. I wasn't very happy with them and they weren't happy with me."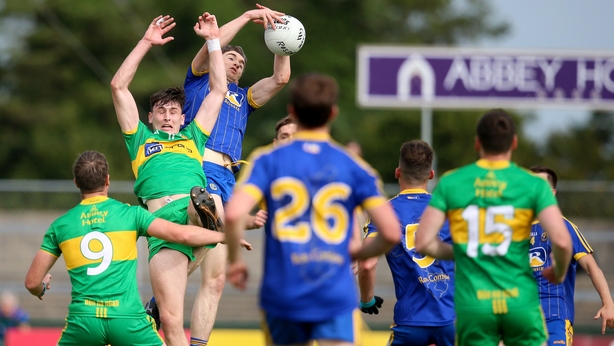 Following the humbling defeat to Tyrone last weekend, the Connacht finalists will conclude their Super 8 campaign with a daunting trip to Croke Park with only pride to play for, but McStay says he was encouraged by the display at Dr Hyde Park.
"I'm not as brutally disappointed as I was last week because we went up last week really feeling we had a shot at it and obviously it didn't turn out that way," he said.
"This week we knew we were under pressure. I'm happy enough. We did put in a performance for where we are at, which is obviously a fair bit shy of where the top five, six, seven teams are.
"If nothing else, today established very simply for us the gap that is between us and the Division One teams. We have a fair bit to go.
"Every game is a lesson and you learn a lot in defeat."