After the first weekend of Super 8s action, we can probably now say that Galway are the main challengers to Dublin in 2018.
It's something that few would have predicted at the start of the year. And it's an outcome which may force us to give a lot more credence to League form than we have in the past.
Over the last couple of years, I've been a believer in the notion that Galway have the ability to achieve big things, but that's never really translated to the Championship.
They didn't pull up any trees in Connacht but they still beat Mayo and Roscommon two teams who would have fancied their chances of toppling the Tribesmen.
Against Kerry they ticked a couple of huge psychological boxes that have eluded them in the past. For one, their record of not winning a Championship game in Croke Park in 17 years has been thrown at them so often. And secondly, one of the teams that have beaten them most often in GAA Headquarters has been Kerry.
Kevin Walsh's team broke through two big mental barriers on Sunday.
Obviously, a lot of people were complaining about the quality of football. It wasn't a great spectacle but sometimes, when you're trying to win these big landmark games and overcome psychological hang-ups, you've got to do something you've never done before.
Very rarely will it be pretty, fantastic football that gets you over the line in those circumstances. It's usually about out-working the opposition.
Galway's workrate across the pitch on Sunday was absolutely phenomenal and Kerry appeared as if they weren't at all prepared for it.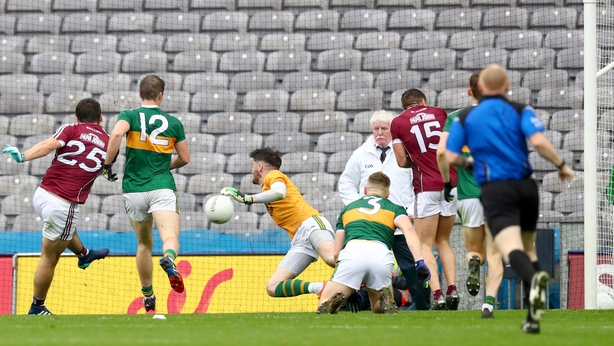 It's a bit like ourselves when we beat Kerry in 2003 All-Ireland semi-final. Before the game, you've a lot of self-doubt. Prior to the 2003 game, did we, as individuals, believe we were as good as Kerry? Probably not.
But the important thing for the management team to stress, and for the players to buy into, was that the only thing that we could control was our workrate and how much pressure we were going to put on Kerry. Obviously, the tactical plan was crucial but the bedrock of that, for it to work, has to be manic workrate.
"They were in Kerry faces throughout and I reckon the focus in that regard would have been on Kerry's younger players. 'Ask these young boys questions they've never been asked before' type thing"
We saw that with Galway. They were the far hungrier team and they put Kerry under constant pressure. I was critical of them earlier in the year that they weren't pushing out far enough and were inviting the opposition onto them.
But they were in Kerry faces throughout and I reckon the focus in that regard would have been on Kerry's younger players. 'Ask these young boys questions they've never been asked before' type thing. And that's the way you have to approach these games.
So, you might not believe you're as good as the opposition but once you get over it and win the match, that's when the confidence comes. It hits you that 'you know what, these teams aren't as special as we thought. The Paul Geaneys and James O'Donoghues of this world, just because they've All-Stars and All-Ireland medals, it doesn't mean they're better footballers than us.'
I think that's the realisation Galway have gotten out of Sunday's game. And the confidence they'll derive from that could be huge.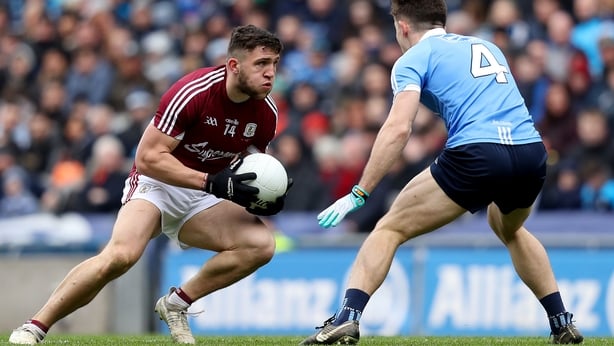 When you toss the league form into the mix - Galway drew with Dublin in Salthill and pushed them close in the final and beat everyone else - you'd have to say that they're the No. 1 challengers to Dublin.
Whether they can actually beat Dublin is another question. I think, like everyone else, they're well short of the All-Ireland champions. On Saturday, Dublin were very controlled and were never in danger. Would their performance against Donegal frighten anyone else? No, but then they probably have a couple of gears to go up.
The Connacht champions will be looking forward to getting a pop at them later in the year. Certainly, in my view, they look pretty certain to be in the semi-finals.
The one big downside for them is in midfield. Paul Conroy's injury was very sad to see and he's a big loss. With Ciarán Duggan out as well, they look to be a bit short in that department. Cooke did well when he came in, but that still may be the one big question mark.
Their midfield performance set the platform at the weekend. Their dominance allowed Ian Burke and co. to do so much damage inside and also limited the supply into the Kerry forward line.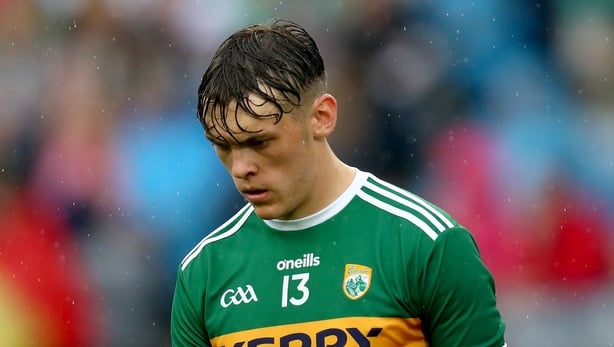 After the Munster final, plenty of people were talking about Kerry as potential All-Ireland contenders. Tyrone beating Cork so heavily in the qualifiers probably put a different slant on that performance and might have cooled a bit of the hype.
But still, most of us thought they were the No. 1 contenders to push Dublin. Based on the weekend, they appear to be quite a few notches down on that, though it's true that the game probably wasn't a fair reflection of the team.
On Sunday, we saw young players facing a level of intensity that they'd never faced before. They were coming up against a very well organised defence that was well able to match up against them.
When you've so many younger players coming through, you need your senior players to have big games and drive the team on. That takes the pressure off the younger players so they don't feel they have to lead things.
The likes of Paul Geaney and David Moran didn't deliver to the level that Kerry needed at the weekend. That may be the most concerning thing.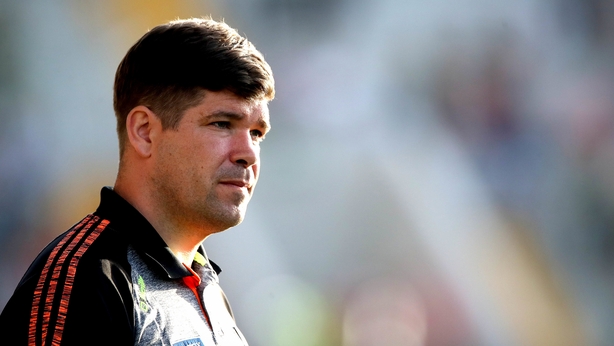 Eamonn Fitzmaurice has a big decision to make. With the likes of Anthony Maher and Donnchadh Walsh on the subs bench, does he bring those more senior players in and take his younger players out of the firing line? It's a tough position for a manager to be in.
Personally, I believe that he should stick with his younger players. The confidence they could gain simply by him showing he's sticking with them could be huge.
Now, they've to go into Clones for a must-win game. They're coming in against a top-8 team. It's a fairly unique situation and I'm very interested how these young Kerry players cope. Eamonn Fitzmaurice will really have to earn his corn to prepare his players mentally for that.
Monaghan are going to do exactly what Galway did. They're going to get in their faces and try and turn the game into a dogfight. Do Kerry have it in their stomach to take on that fight and enable their better footballers to win the game for them?
I think it'll be a cracking atmosphere in Clones and it wouldn't surprise me if Monaghan were to turn Kerry over this weekend.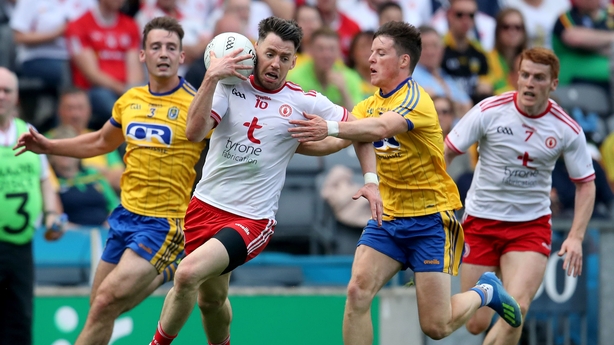 A word on Tyrone. The performance at the weekend was very, very good and no one expected it to be as comprehensive as that.
But people still remember what happened last year and no one in Tyrone wants to get too excited. There was such hype about the team last year and it all fell asunder against Dublin in the All-Ireland semi-final.
So, a lot of people here are biting their lip and waiting to see how we fare against the reigning champions. If you were to get Dublin in any match, you'd rather it was at home to give you the best opportunity.
"No one is tipping Tyrone to beat Dublin, but we're hopeful we can provide them with their biggest challenge yet"
But Dublin did win fairly easily in the league in Omagh. If Tyrone can perform well and push the Dubs close, that will be something to build on going into what will likely be a do-or-die game against Donegal (though Roscommon in the Hyde will be no walk in the park for Declan Bonner's team).
No one is tipping them to beat Dublin, but we're hopeful we can provide them with their biggest challenge yet.