Wexford's Bernie Breen could see the end coming in 2015.
She was an experienced midfielder for her native Kerry but life was pulling her away in a different direction.
By the following year she had relocated to the Model County to be with her partner and the burden of a long commute between the two counties meant she would have to leave her green and gold jersey behind and commit herself to playing inter-county football for Wexford.
Putting in a phone call to manager Anthony Masterson was the first step of that process.
"The last game I played for Kerry was Monaghan," she told RTÉ Sport at the launch of the app FitrWoman.
"I had made up my mind at that time that I wasn't going to continue on the following year. We had made a decision I was going to move to Wexford. As I said, it would have been a seven-hour trip and that's kind of coming out of your own pocket too, you know.
"He's [Breen's partner] based in Wexford so it was hard for us to see each other and everything like that, you know. You never know, we might go back to Kerry. Drag him down for a few years.
"I was actually going to move up a year before, in 2015 and I said, 'No. I'll stay one more year and give it a go'.
"We thought we would.... as you do every year, you're really close. I stayed on one more year and I knew this was my last year. I knew throughout the whole league and I was like, 'No, this is it now.' We got a hammering by Monaghan, so that kind of made up my mind too.
"When I moved up to Wexford then I got in touch with Anthony (Masterson) and I was like, 'I might go in training.' I suppose I realised that I was finished and I didn't want to leave it go. Then I went in training in January and February. We just spoke about it and went from there really."
Her partner works in the field of surfacing pitches which involves a lot of travelling to countries like England and Italy. Breen is a qualified personal trainer but has recently returned to education and is hoping to pursue a career in healthcare.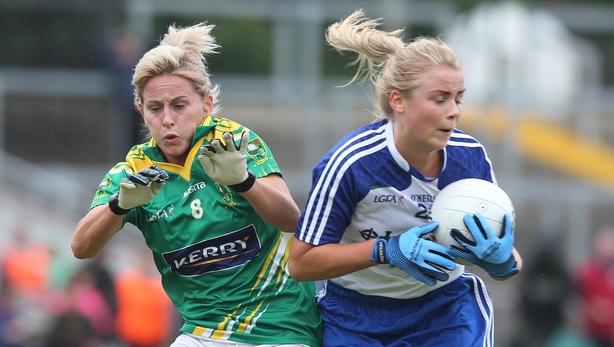 Her homeland is never far from her mind and she was back in Kerry recently for a visit. Women's football in the Kingdom has come through a turbulent period in 2018 and Breen has been keeping herself abreast of the details.
The senior side were deducted three points from their Lidl NFL Division 1 fixture against Mayo for breaching a rule in relation to fielding an unregistered player.
More difficult times were to follow when manager Graham Shine stepped down after they were relegated to Division 2, saying that he was unable to give the commitment to the role due to family and work commitments.
"I think they're after getting it together down there now. I suppose it wasn't really fair on the players what was happening in the county board. I think they were kind of suffering," says Breen.
"I miss the people down there. You miss your family and friends. But it was just.... it's a long drive. It's three-and-a-half hours. It's a lot of commitment if you're still going to be playing. I didn't really want to give up. So I was like, 'Uh, I might as well continue'. Yeah, I miss it. I get up and down as much as I can. My family come up and stuff so."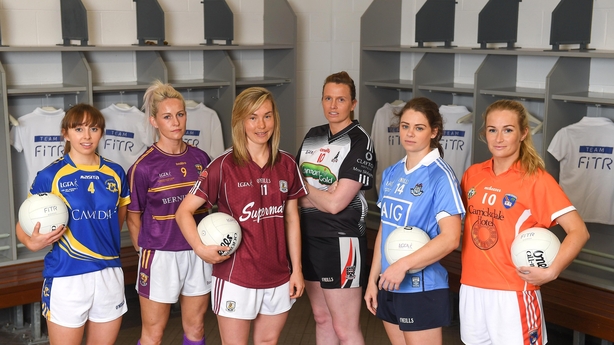 Wexford begin their TG4 intermediate All-Ireland championship campaign with a clash against Kildare today.
It has been something of a mixed season for Wexford so far. After losing out to Tipperary in the Division 3 final last year, they atoned for that hurt by defeating Meath in the league decider in May of this year.
Indeed, it was a target they set out to achieve in 2018, but Breen says that subsequently losing out to Laois in the Leinster championship 'brought us back down to earth with a bang.'
They have a hectic schedule ahead of them as the All-Ireland series gets underway but getting back into the groove of winning again is the ultimate aim.
"I think we're actually out three weeks in-a-row," she said.
"We have Kildare again so yeah, it's the fourth time playing them I think. Kildare again, it was Tipperary last year.
"We met I think four times. Kildare, Down and Clare I think are in our group so that's a tough group. Top two come out of it so hopefully we'll be in that top two."