Cork ladies football manager Ephie Fitzgerald says it "beggars belief" that the camogie and ladies football All-Ireland semi-finals are to clash on the same weekend.
The Camogie Association and the Ladies Gaelic Football Association issued joint statements confirming that both games are fixed for Saturday 18 August, explaining that TV issues were at the heart of the decision.
"Due to live television broadcast commitments – Camogie with RTÉ and Ladies Football with TG4 - it is not possible for either Association to move their respective fixtures," the statement read.
"And therefore there remains a possibility that dependent upon which counties reach these fixtures that a fixture clash for some dual players may occur."
Last year Fitzgerald was unable to call upon the services of dual player Libby Coppinger (below) for their All-Ireland quarter-final as Cork's camogie team were in action on the same day.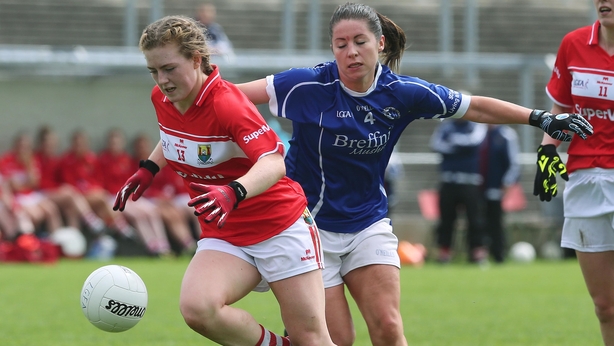 When Kerry demolished Cork to take the 2015 Munster Ladies football title, both Cork midfielders Rena Buckley and Briege Corkery had played against Offaly in the camogie championship earlier that day.
This weekend Tipperary captain Orla O'Dwyer will be in action in both codes on the same day.
Absolute shambles that Tipp camogie captain Orla O'Dwyer has to play two intercounty games on Saturday. As a dual player she has fball at 1 against Kerry, and camogie at 5 against Offaly. At least they're both in Tipp venues 😑 player welfare? What's that? #gaa #lgfa #camogie

— Sarah O' Dwyer (@SarahODwyer1) July 12, 2018
Having claimed provincial honours already this summer, the Rebels will embark on their All-Ireland Group stage against Monaghan next weekend, but Fitzgerald is unhappy that such scheduling issues persist.
"Can you imagine it happening in the men's game?"
"We don't want to be presumptuous because we don't know if we will get to the semi-final, but at the same time, I really can't understand how two Associations can't sit down and say right, we'll have our games this weekend, and ye the following weekend," he told RTÉ Sport.
"It beggars belief at this stage. Can you imagine it happening in the men's game?"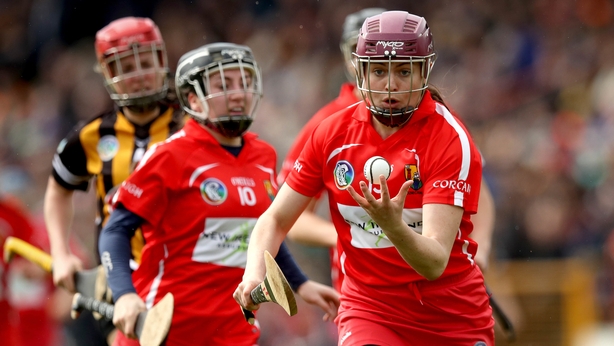 As well as Coppinger, Cork also have Hannah Looney in the dual ranks, though the only other county likely to be affected directly is Tipperary.
After what happened last year and again this time round, Fitzgerald can't see any light at the end of the tunnel unless drastic changes are implemented.
"Unless there is an affiliation with the GAA, I think we are going nowhere.
"There must be a clash of personalities or a lack of communication, because I don't think the TV stations would be adverse to the prospect of different weekends."
What makes matters worse according to the Cork boss is that those sacrificing so much to play both codes are the biggest losers in the whole debacle.
"The sacrifice of the dual player is phenomenal. We mix and match with the camogie in terms of training and not overloading their workload
"It's a huge commitment for one, never mind two."