Cork ladies football manager Ephie Fitzgerald has described as "crazy" and "avoidable" the situation that has seen management release dual player Libby Coppinger to camogie duty this weekend due to a scheduling clash.
Coppinger will not line out for the Rebellettes when they take on Galway in the All-Ireland football quarter-final in Mullingar (12.30pm), but instead will be involved with the camogie team for their All-Ireland semi-final clash with the Tribeswomen later that day in Limerick (7pm).
Cork's dramatic win over Monaghan in the football qualifiers meant the player was facing the prospects of two matches in a day.
Fitzgerald took the decision to relieve Coppinger of her football duties this weekend and, speaking to RTÉ Sport, said it is crazy that such a scenario has arisen yet again.
"I made the decision for Libby. At that level, you can't be focussing on two games in one day," he said.
"We felt it would be best to give Libby a break and let her focus on the camogie. There are no winners in this. You could argue that Galway maybe will get a bit of an advantage, but I'm sure they wouldn't want that either. The only person that loses is Libby.
"You're looking at this for next year and you would say, 'Why would you bother playing both codes if this is going to occur?'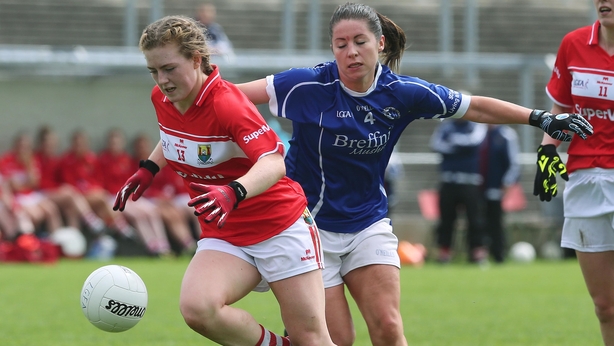 "Libby is the most important person in all of this... she isn't happy. She trained with the camogie team last might and will be with us tomorrow... it's a very unsatisfactory situation.
"It's not something we wanted to do, but I'm happy to do it in terms of looking after our players. Their welfare comes first, winning is second."
When Kerry demolished Cork to take the 2015 Munster Ladies football title, both Cork midfielders Buckley and Corkery had played against Offaly in the camogie championship earlier that day.
An agreement was reached by the two organisations in the summer of 2016 to avoid such clashes in the future, but little seems to have changed.
"It beggars belief. Can you imagine that happening in the men's game?"
"We were under the assumption last year between the two Boards that this would never happen again.
"When it did, we made representations from our own County Board to see if the game could be changed. We were told no because of television commitments. To me, that's crazy.
"It beggars belief. Can you imagine that happening in the men's game?"
"Ladies Gaelic Football Association (LGFA), I haven't heard anything from them. The two Boards seem to be silent about it as well. We have the literature from the meeting last year and it definitely states that these things shouldn't happen again, but unfortunately they have.
"It's ridiculous."
Hailing from Bantry in West Cork, Fitzgerald calculates that the student has amassed more than 12,000 miles travelling to matches and training this year for the footballers alone.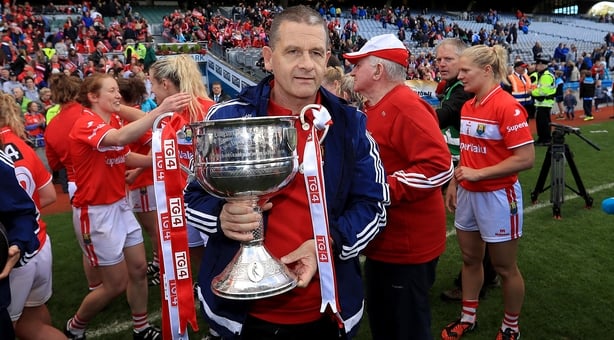 "I feel very sad for Libby and her family. Libby comes from a football area in West Cork, it's a big sacrifice for her.
"They don't get any expenses. Those 12,000 miles were covered by her parents as Libby is in college. All of that comes out of their own pockets."
Fitzgerald has insisted that the situation is "avoidable" and believes the LGFA should be part of the GAA, but now will be concentrating efforts on Saturday's quarter-final.
"At the end of the day, we have to get on with it. We're not happy with the decision, but we're preparing for a very tough game against Galway.
"Hopefully we can get on with it and please God we'll give Libby the opportunity to be available for the semi-final if we're successful."