Midway through the first half of Sunday's Leinster final replay, Joe Canning stood over a free in front of the Ryan Stand. Just as Canning lifted the ball and was preparing to strike it, somebody roared from the Stand: 'Hard luck Joe.' The ball was floating between the posts as soon as the words were out of that person's mouth.
When Canning was standing over another free from the far side of the field in the 31st minute, right on the sideline, another supporter had his say. 'Will you hit the ball,' he roared. Canning just continued through his routine. And nailed it.
Canning had missed his first two frees (one of which went to Hawkeye) but trying to distract a free-taker of his class and brilliance is a waste of breath.
Elite players are just locked into their routine. They are in the zone, in their own world in that moment. They don't hear any outside noise but even if they do, it rarely works. Because the elite free-takers now rarely miss.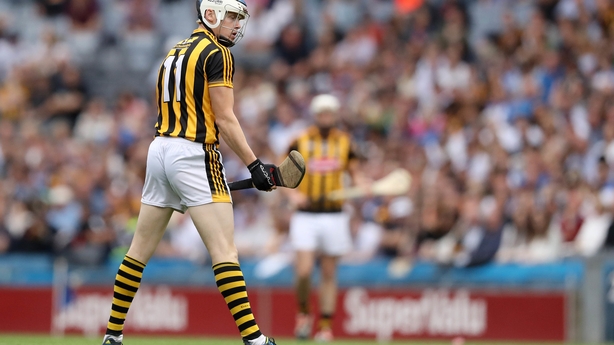 Canning and TJ Reid, who were both on show on Sunday, have taken the art to another level.
In 52 Championship games, Canning has hit 10-275 from placed balls. In 51 Championship games, Reid has nailed 5-184 from placed balls. Canning has started 51 of those 52 games while Reid started 40 of those 51 games, but has only been taking the frees in the latter years of his career.
On Sunday, Reid nailed seven of his eight placed balls but the one he missed was a long-range effort right on the sideline, which dropped short.
In the league final in April, the only scoring chance Reid missed that afternoon was a late, long range free from 90 metres, which just drifted wide. Reid ended with 0-15, the same total he clocked in the previous week's semi-final win against Wexford. And yet despite that tally, Reid wasn't the top scorer in that league final; Tipperary's Jason Forde racked up 2-12.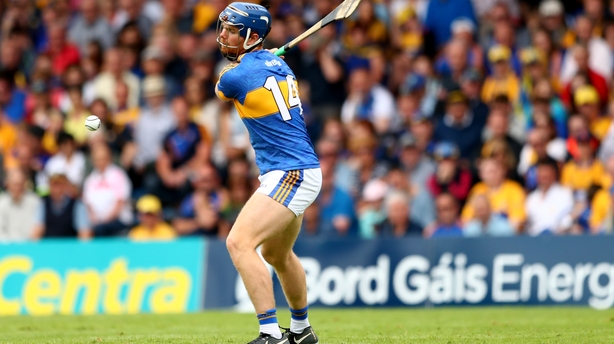 Of that combined total from Reid and Forde, 1-23 came from placed balls. But it was an absolute exhibition of dead-ball striking.
Forde did miss a key free late on in Tipperary's final Championship match against Clare in June but he didn't miss a placed ball that afternoon against Kilkenny in April. The quality of striking from Forde and Reid that day was further underlined by both players also nailing points from side-line cuts. It was dead-eye stuff but the standard has become so high now that that merciless level is almost expected from inter-county players.
Four of the five highest scoring hurlers of all time belong to the modern era; Henry Shefflin, Eoin Kelly, Canning and Patrick Horgan, with Kilkenny's Eddie Keher completing the top five. Keher was the original Godfather but Shefflin, Canning, Kelly and Horgan are some of the greatest free-takers the game has seen.
They have set a unique standard because most of the top teams now have dead-ball experts who rarely miss. In the 2017 Championship, Canning and Pauric Mahony hit an aggregate of 0-72 from placed balls.
A clutch free-taker has become a priority but expanding that portfolio has become even more important after last September's Special Congress ruled that if certain knockout matches end in a draw after extra time, and are still level after two additional five-minute periods of extra time, the result will be determined by a free-taking competition.
The Kilkenny-Wexford Walsh Cup final in January was decided in that manner before the whole country witnessed the drama first-hand in the Clare-Limerick league quarter-final in March.
At the end of the second period of extra time, the crowd in the Gaelic Grounds rose to their feet, applauded the players for a heroic effort, and remained standing, giddy with excitement and nervous energy, enthralled by the free-taking competition to come, and the history that went it.
Limerick have beaten Clare in the Allianz hurling League, dramatic finish Limerick winning by frees! pic.twitter.com/ixIdZW1cTN

— The GAA (@officialgaa) March 19, 2018
The atmosphere was reminiscent of Thomond Park, just over the road, the crowd remaining silent and respectful as the 10 nominated players stood over their placed balls.
The standard and quality remained as high as what had been served up over the previous 100 minutes. The first 10 frees were nailed. Peter Duggan and Aaron Gillane converted the first two placed balls in sudden death too before Niall Deasy missed. That finally gave Colin Ryan the chance – which he took – to drive Limerick into the league semi-final.
The drama that evening underlined the importance of having a number of clutch free-takers. But having one who rarely misses is absolutely paramount given how much the game has changed. When Clare won the 1995 All-Ireland, they scored just 14 placed balls in the entire Championship, four of which were 65s.
In last year's Championship, Galway scored 0-35 from placed balls, an average of just over 0-07 per game. Tipperary's total from placed balls in their 2016 All-Ireland winning season was almost identical, 1-35.
---
Those numbers are in sync with the increase in overall scoring trends. Increased strength and conditioning levels, along with a lighter sliotar, has further expanded the striking range, but with players aggressively running at defenders a lot more now, there are more frees conceded. And scored.
Yet with such a high increase in standards comes increased pressure. "In my time, fellas often missed frees and there wasn't much thought about it," said former Waterford player Paul Flynn, a couple of years ago. "But it's almost a shock if a fella misses a free now."
Pauric Mahony is a superb free-taker but when Ballygunner lost the Munster club final to Na Piarsaigh in November, Mahony's six missed frees were a key talking point afterwards. It was a disappointing strike rate but two of the three which dropped short were from a huge distance while the wet and windy conditions made it an extremely difficult afternoon for free-taking.
Mahony just got back up on the horse again with Waterford and Ballygunner, continuing to do what free-takers do; spending countless hours honing technique, perfecting striking, fine-tuning routine.
Obsessive perseverance and the strict adherence to those principles are the cornerstones of most great free-takers. But they are just as important for free-takers everywhere, especially young players.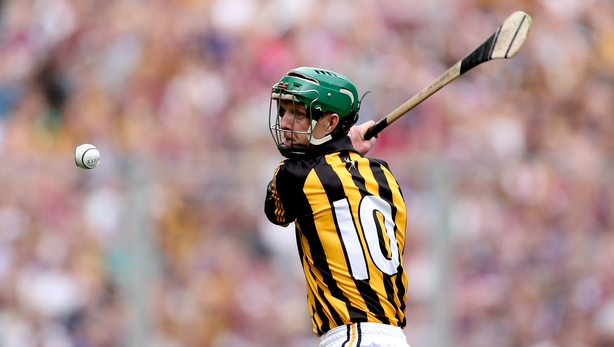 "It's very much about having your own style and just sticking with that," says Henry Shefflin. "You have probably been hitting frees for ten years before you play inter-county so there isn't any need to change when you get there."
It's mostly a matter of fine-tuning, and finding out what works best for the individual. When Shefflin first started hitting frees for Kilkenny in 1999, he had a tendency to miss the first one. Johnny Walsh, who was a Kilkenny selector at the time, used to take Shefflin aside before training to help him focus on his technique and routine.
"I was young," says Shefflin. "Maybe it was nerves. Maybe I was putting too much pressure on myself, but it was just developing that mentality of having complete focus every time I stood over a free."
Every free-taker has their own routine but Horgan gave an interesting insight into his attitude towards the practise a few years ago.
"I don't go too much into routine because if you do and things go wrong, your head would be fried altogether," he said. "It's just about trying to be as confident as you can, no matter what has happened before it. Do your normal thing and hopefully she'll go over."
Hopefully. Because the majority of people watching now fully expect it to.