Watching the final minutes of last weekend's qualifier in Newbridge it was clear to see that the Mayo tank was emptying. The players were playing on memory. 
And while most observers will point to Mayo's failure to win the games that really mattered in recent years, it can't be forgotten that the side showed great resolve to reach those days that really mattered. That resolve, however, was not there at the death at St Conleth's Park. 
Collectively, the Mayo players were out on their feet after giving everything for the jersey.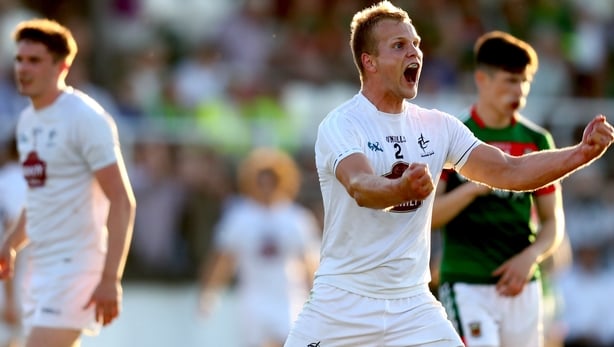 Kildare had the greater desire to seal the deal in the searing heat.
Not long after the shrill of the final whistle, it was not surprising to hear talk that we had reached the end of an era.
From a personal point of view it can be quite frustrating to see your obituary being written. All that guff that you've been a credit to your county and you don't owe anybody anything.
From a team perspective, reading such commentary can be annoying while you're also trying to get over the disappointment of a championship exit.
Think about it, people writing you off before you've made a decision yourself. It only adds to the pain.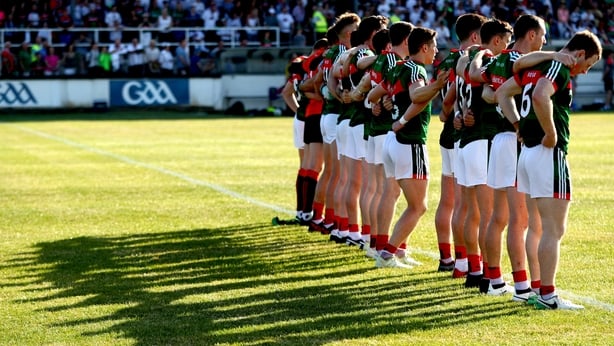 Already in Mayo, speculation has already begun as to which players will hang up the jersey?
The other question, and perhaps the more important question now, is whether Mayo can come back next year and be competitive again?
Looking through the current squad, Andy Moran will be 35 by the time action resumes in 2019. Keith Higgins will be 33, Colm Boyle, 31, Kevin McLoughlin, 30, Seamus O'Shea, 32 and Tom Parsons, 30.
Parsons picked up a serious injury this year so I wouldn't expect him to be ready for the start of the league. 
That's the core of a team that is getting older.
In a strange sort of way I wasn't very hopeful for Mayo this year. As well as the physical miles, they had a lot of mental miles on the clock on the back of of many close calls in recent years. Last September with minutes to go it looked the All-Ireland was theirs but they couldn't close it out. That loss was the toughest of all.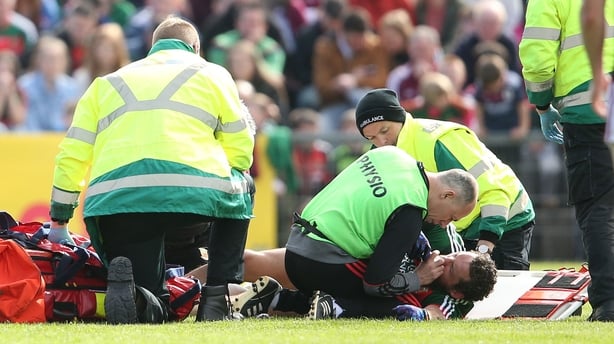 Injuries to key players in 2018 also made progression that bit harder.
The number of games that Mayo had to play this year just to get to the Super 8s was never going to play to their strengths. 
I expect Mayo to be a better team next year, both physically and mentally. They'll be a top-four side for sure. Will there be an improvement in the team to win an All-Ireland? Probably not. That said, in the minds of those players in their 30s, winning Sam Maguire remains the goal and if they think there's even a 10 to 15 percent chance of them achieving that, they will give it another go.
That will be the motivation for them to come back, and to come back more refreshed for that challenge. 
I don't see any mass retirements, apart from one or two who might decide that's it for me over the winter months. Those still involved will no doubt believe that they have the potential to go deep in next year's championship. 
Any side playing Mayo in 2019 will know that they are playing a side with renewed vigour.
I also expect Stephen Rochford and his management team to give it another year. They'll no doubt spend late summer and autumn observing the club championship, looking for those extra ingredients, preferably free-scoring forwards, that can help the mix come the start of the league.
If most of the 'old stagers' decide to stay on, Rochford would no doubt be wise to use such players sparingly.
Tyrone yet to ignite...but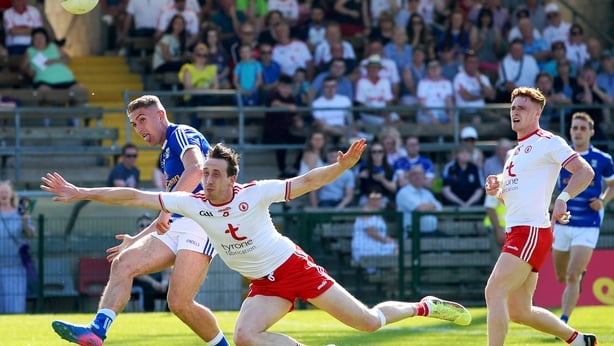 Tyrone aren't going into any game with much confidence at the moment. We got the job done against Cavan, can't add more than that.
Avoiding Roscommon in Round 4 of the qualifiers, after they ran Galway close in the Connacht final, was no bad thing. And next up is Cork.
We don't have much of a history with them in the championship. In the three games to date, we've lost two and my father was on the side that lost in 1973 (All-Ireland semi-final).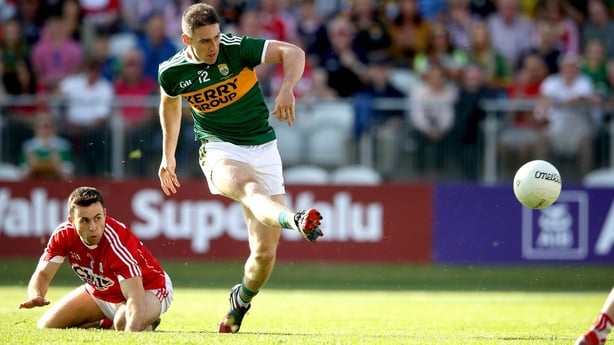 The big challenge for Cork will be getting over that heavy defeat against Kerry. For the first ten minutes in the Munster final, it looked like we'd have one of those great battles but then Cork fell by the wayside.
Tyrone are coming in with a small bit of momentum but there's not much confidence in the county that the team is building something.
I still think they can beat Cork and get to the Super 8s. That would set up a home tie against Dublin and that certainly would focus minds. A full house in Omagh, the scramble for tickets and the buzz that goes with is something to invigorate a championship that has been a slow burner so far.  A bit like Tyrone so far.
Follow all the weekend's Gaelic football action via live blogs on RTÉ.ie/sport and the News Now app, watch live and exclusive coverage of Roscommon v Armagh on RTÉ News Now and listen to live exclusive national radio commentary on all four Round 4 qualifiers.