In any walk of life, the only thing more powerful than reality is perception.
In the GAA world, though, perception can often be a particularly dangerous strain of that reality.
Many modern players now dye their hair or have hairstyles akin to modern soccer players. They wear boots of every kind and colour.
That has long represented a code for cockiness in the GAA world. It sometimes creates a suspicion of arrogance. Ambivalence. Bravado. Self-indulgence.
That isn't how most players see or seek to portray themselves, but the perception is often out of their control.
Labels are convenient. They stuck to Ciaran McDonald, Conor Mortimer and Mark Vaughan, when their less than conservative image was often more a topic of conversation than their football skills, much like it is with Paul Pogba now for France.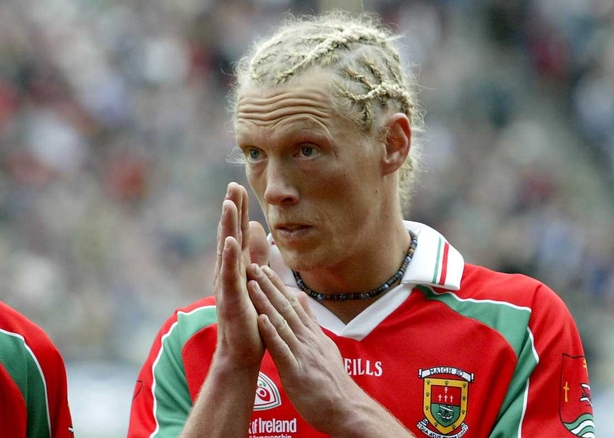 Although it was readily accepted that their image never made up the whole truth, exceptional performances were often their only means of immunising the suspicion.
On the bad days, they were always the first ones condemned. Those hardened GAA attitudes have softened in recent years. Societal trends have diluted suspicions.
On the other hand, is that latent swagger of expression which often saw McDonald, Mortimer and Vaughan in the dock, as visible or obvious in football anymore? Would it be tolerated by many modern football managers now striving for uniformity?
An increasingly systematic approach to the inter-county game is diluting that individualism. Image and style is deeply personal so why hide that expression? Why conform to the stereotype?
Most GAA players who are different, or who look different, don't go on a crusade to say they are different. How they look, how they carry themselves, is often just an extension of their personality.
GAA players are less inhibited now about expressing themselves through their appearance but hurlers have still never got the same rap as footballers. Helmets can conceal the peroxide or fancy hairstyles but the games are completely different.
So is the perception around both games.
Similar to football, much of modern hurling has been bound up by talk of tactics and systems but there is still always that greater scope for expression with hurling, and the kind of game it is.
Hurling's randomness has always been a fundamental part of its appeal, but the modern game has been all about reducing that influence
Detailed structural planning is often the most logical way to marry expression with results in the modern game. But with so many tactical constraints now in that environment, the modern game has also found so many new ways of expression, which has manifested itself in so many new skills.
Evolution is a natural process in any sport, especially elite sport. Hurling's randomness has always been a fundamental part of its appeal, but the modern game has been all about reducing that influence, subverting orthodoxy, and limiting spontaneity.
The game has changed so much that many of the old traditional skills are redundant in hurling now. First-time, ground hurling or over-head doubling on the ball are effectively extinct.
Some of the new skills may not have that same aesthetic beauty from that old traditional style but, those skills carry just as much attractive qualities considering the claustrophobic conditions in which they are regularly executed.
In the 71st minute of the Clare-Limerick Allianz League quarter-final in March, when the sides were level, and both teams were desperately hunting a winning score, Podge Collins won a key possession.
With his back to his own goal, and two Limerick players within a one-metre radius, Collins flicked the ball against his foot and into his hand, before turning and taking off towards goal.
In Limerick's league semi-final against Tipperary two weeks later, Cian Lynch performed a similar trick when surrounded by a gang of Tipperary players. Most players routinely use that skill when casually pucking around at home or before training but to carry it out in the white heat of battle further underlines a new form of expressionism in hurling.
And that new art form is painted with so many different brushstrokes.
The new skills, or plays, may be subtle but they are obvious to the keen eye; reverse handpasses; the fake shot, before pulling it back in to deceive the defender or intended blocker, to buy more time and space for the actual shot; driving the sliotar into the ground at close range to bypass an incoming player, or players, so the sliotar can hop into a team-mate's hand; batting the ball to the net; head-height forward-patted handpasses; playing snappy triangle passes to bypass a mass defence; dropping the ball to the ground in possession when the player has already caught the sliotar twice before quickly gathering it again in order to buy more time and options; playing the ball back to the goalkeeper in open play; quick sideline cuts where the ball is then quickly slipped back to the sideline taker; holding the ball in the hand and mimicking a play action to try and lure an opposition player in for a needless tackle or block; the 'Brick Flick'.
Most of those skills have been stitched into the fabric of hurling's expanding canvas because hurling has become so fast and physical that players have to think, and paint, quicker than ever before.
On average, inter-county players have 1.7 seconds in possession before getting swallowed up. And with that timeframe decreasing by the season, improvisation is accelerating the evolution.
Innovation always forces more innovation, which leads to new trends and styles and tricks. Social media and smartphones may be reducing attention spans but the modern mass media saturation grants a whole new level of access to new ideas from other sports.
Hurling though, will still always have its own unique identity, and the potential to polish that brand with its immense skill.
That was really evident a few years back when the GAA introduced the concept 'Freestyle Hurling' where players could upload their own skills videos onto a website, with the eventual winner showcasing those skills at half-time during a big championship Sunday in Croke Park.
Many of those individual skills – the round-the-world one is really popular among young kids - wouldn't be possible to display during an inter-county championship match.
But many of the new tricks young kids are regularly performing at home or at their local clubs may, in time, become more new skills in hurling's expanding portfolio.
The evolution continues.